Self-paced
Automation in Action: Industry Use Cases
Self-paced
Automation in Action: Industry Use Cases
This course is for users who are already familiar with airSlate's main concepts and principles and want to learn how different companies benefit from airSlate in practice. It covers the main pain points companies face in their business processes and provides a practical explanation of how airSlate solves such day-to-day issues.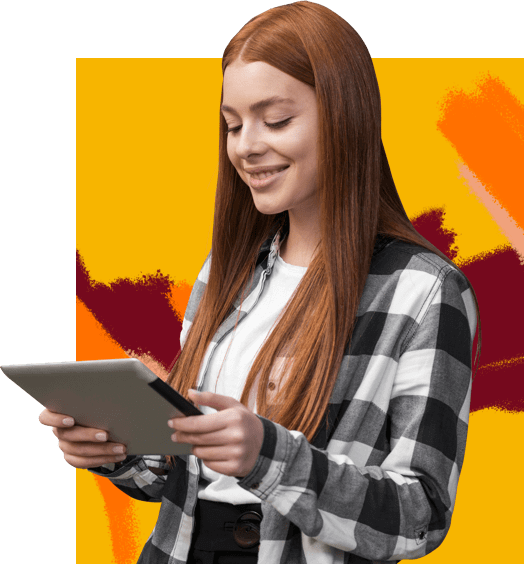 About this course
This course ensures you know exactly how airSlate saves you time and money both in theory and in practice. It demonstrates how actual companies integrate airSlate into their working processes. The course details common broken processes that discourage organizations from becoming more successful.
By the end of this course, you will learn how to increase your business process efficiency by saving time and money resources.
What does this course cover?
The course analyzes each use case in-depth, provides a workflow description, a comparison between the previous and current solutions, and gives a picture of ROI.
Why was this course made?
We created this course for individuals who are curious to know how airSlate functions from inside various organizations and industries and how businesses actually benefit.
Who can enroll?
We recommend that every user to takes this course to reinforce their previous knowledge about automation with airSlate and evaluate its work in practice.
The materials for this course include:
learning resources to familiarise you with airSlate automation in practice
interactive practice sessions so you can consolidate learning through practical application
What you will learn
The most challenging workflows businesses are willing to automate
The differences between manual and automated processes
The value of automation for business efficiency
How companies employ workflow automation depending on their industry and goals
How to evaluate efficiency after implementing airSlate
| | |
| --- | --- |
| Duration | 5 hours |
| Certificate | A verified certificate is included |
| Subject | Automation in Action: Industry Use Cases |
| Level | Advanced |
| Language | English |
| Price | Free |
Earn a verified certificate to demonstrate the skills you gain
Verified by airSlate
Receive an airSlate-issued certificate with the airSlate logo to verify your achievement and expand your career prospects.
Shareable on social media
Post your certificate on LinkedIn or add it directly to your CV.
Achieve your career goals with airSlate's advanced certification programs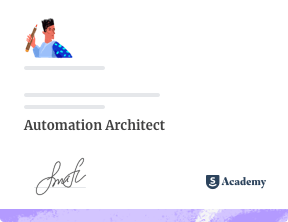 Automation Architect
Learn how to make any process in your workflow run like clockwork. Automate each step using Bots and triggers and perform integrations with popular CRMs like Salesforce or MS Dynamics 365.
Business Process Analyst
Identify which processes in your workflow can be automated. Learn key metrics to propel your business forward and increase your return on investment (ROI).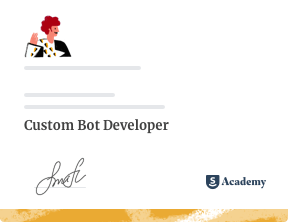 Custom Bot Developer
Learn how to design and develop airSlate Bots — a powerful robotic process automation tool that can be customized using airSlate.
See the certificate sample
Become an airSlate Partner
Students who complete the airSlate Academy's courses are welcome to become partners. Get the necessary skills for building automated processes, helping airSlate newbies, and generating revenue.
Discover Workflow Automation in Action With AirSlate's Study Course
With its almost 30-year old history, workflow automation has become an inevitable part of both internal and external business processes. If ten years ago, companies employed workflow optimization software to corner the market, today, it's an indisputable part of every business. It not only results in the digital transformation of a business, but it also improves productivity, accountability, and drives company growth. Workflow automation is not the only solution. However, it's a crucial one, given modern business challenges and emerging market demands.
What are the benefits of workflow automation software?
Every workflow automation software tool aims to eliminate routine and time-consuming tasks and free up time to keep your eyes on the ball and more complex tasks that require decision-making. The optimization of both internal and external business processes will inevitably enhance the overall efficiency and sustain your company's growth.
Here are the benefits of business processes automation:
Save costs.
Save employee resources.
Save time.
Reduce paperwork.
Diminish human errors and inaccuracies.
Improve workflow efficiency.
Gain operational functionality 24/7.
What are the benefits of airSlate over other workflow automation tools?
airSlate is a multifunctional, end-to-end solution that powers users to automate their document-related processes with no coding. It can help you build a seamless data transfer in a snap, identify bottlenecks via analytics, streamline and accelerate team collaboration via assigning roles. However, what are the indispensable advantages of airSlate over the competitors?
Here are the top 6 benefits of airSlate:
Simplifies and improves team collaboration.
No code document automation.
Advanced reporting and data trafficking.
Integration with popular platforms.
Life-long support and training.
Practical price.
Companies tend to avoid new solutions because they require drastic digital transformation. However, airSlate easily integrates business processes with CRM systems and email services. So you can start with the services that are familiar to you and make slight changes as you get more comfortable.
How to choose the right workflow automation tool?
More software producers are saturating the market, offering a diversity of software RPA tools. Basically, the tools can be divided into four groups:
Tools for business processes management.
Mobile applications.
CRM systems.
Integrated applications.
In order to choose the right tool, identify your problem and choose the exact type of solution for your problem from the above. Next, make a list of document workflow automation solutions and review use cases.
See what you get with the business automation
Digital transformation engages companies of all sizes. By optimizing operations, avoid business challenges, including insufficient or excess control, late reporting, breaches of discipline, and others. This applies to both enterprise and small business automation.
Choosing the right solution decreases the cost of deploying a workflow by 10-100x. Join thousands of  other businesses who've chosen airSlate as their partner on the journey to digital transformation. It's a modern multi-cloud workflow solution, automated, integrated and configurable. By partnering with airSlate, get the ultimate enterprise suite of tools for:
Improving productivity
Reducing costs
Eliminating routine and repetitive actions
Improving the quality and accuracy of results
Increasing transparency, supervision, and manageability
Rerouting wasted time to more productive tasks
Increasing profits
Business automation software takes over all of the routine processes in a given workflow. Because of  that, it's possible to take orders, issue invoices, send goods and even more on autopilot. Switching to a digital workspace with airSlate enables, develops and educates.
Why was the airSlate use case study course created?
The majority of industries look for a specific solution that will meet their complex demands. However, the statistic shows that 75% of use cases cover common business processes, such as onboarding, contract signing, etc. In this case, the RPA tool can be easily customized to customers' unique needs. The course aims to illustrate real cases of successful integration with airSlate into business processes across different industries. The course shows the most efficient ways to employ airSlate and benefit from it.
Consider Five Key Workflow Automation Examples
In the course, we have distinguished five industries that used airSlate for document workflow automation. The course illustrates how airSlate helped improve the efficiency of the following business processes:
Onboarding.
Customer registration.
Signing contracts.
Enrollment and invoicing.
Grade change.
Each case in the course is thoroughly analyzed and provides step-by-step instructions on how to configure Bots to automate each process. The list of Bots used in every use case and roles assigned to them are explained in detail.
Key takeaways: the airSlate study course
Even if you find an attractive workflow automation solution, how are you going to make sure that it suits the unique needs of your business? Explore the real situations where airSlate has been used by different industries and helped enhance productivity, minimized bottlenecks and saved time. It takes up to 10 minutes to set up Bots and automate just about any process. Use the platform to solve business tasks of any complexity.