Self-paced
Business Processes Automation with airSlate
This course aims at introducing users to the world of business process automation (BPA) through airSlate. You'll learn about the purpose behind automation, the key pain points airSlate solves, and the how-to for integrating BPA into your business.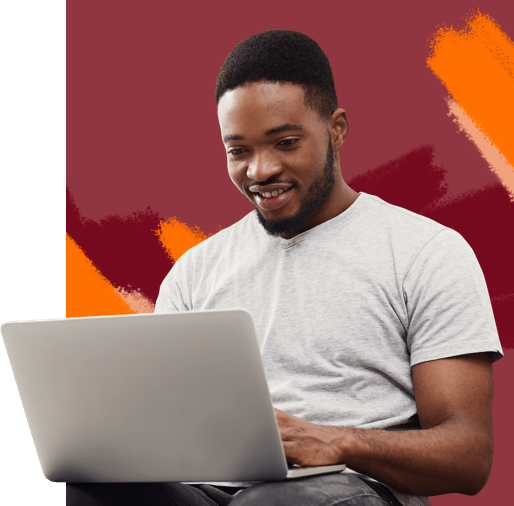 About this course
Businesses benefit from airSlate on every level of process-automation. airSlate provides an array of necessary tools for optimizing the way a business operates.
We created this course to share hands-on experience for using our end-to-end solution (instead of integrating several tools) to get work done more efficiently while saving time & money.
What does this course cover?
This course describes the benefits of airSlate's business process automation and how to apply it to your working routines.
Why was this course made?
We made this course to provide insight into the benefits of automating business processes with airSlate.
Who can enroll?
We recommend taking this course as an introduction to your airSlate journey.
The materials of this introductory course include:
learning resources in the form of workflow automation use cases to help you better understand the main advantages of airSlate.
interactive practice sessions so you can consolidate learning through practical application.
What you will learn
Key benefits of workflow automation for your business
How to minimize human error
How to configure business process automation software
The basics of data integration solutions
How to improve data access and strengthen security
| | |
| --- | --- |
| Duration | 2 weeks |
| Commitment | 6-8 hours per week |
| Certificate | Verified Certificate |
| Subject | airSlate Automation Solution |
| Level | Beginner |
| Language | English |
| Price | Free |
Pursue a Verified Certificate to show off the skills you gain

Verified by airSlate
Receive an airSlate-issued certificate with the airSlate logo to verify your achievement and expand your career prospects.

Shareable on social
Post your certificate on LinkedIn or add it directly to your CV.
Achieve your career goals with airSlate's advanced certification programs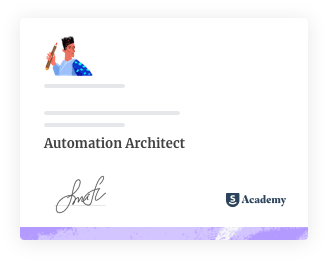 Automation Architect
Learn how to make any process in your workflow run like clockwork. Automate each step using Bots and triggers and perform integrations with popular CRMs like Salesforce or MS Dynamics 365.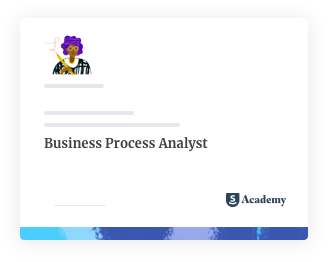 Business Process Analyst
Identify which processes in your workflow can be automated. Learn key metrics to propel your business forward and increase your return on investment (ROI).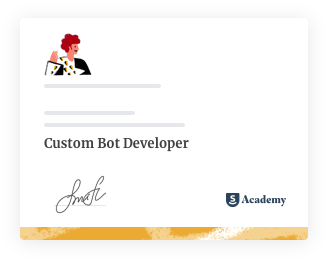 Custom Bot Developer
Become an airSlate partner by learning how to design and develop airSlate Bots — a powerful robotic process automation tool that can be customized using the airSlate platform.
See the certificate sample
Become an airSlate partner
Students that complete the airSlate certification program are welcome to become airSlate partners. Doing so can jump-start careers in developer automation consulting as well as business analysis.