Self-paced
Contract Negotiation
Self-paced
Contract Negotiation
The automated contract negotiation workflow streamlines the entire contract lifecycle, eliminates risks, and enhances collaboration. Learn how to create, negotiate, and sign contracts in no time regardless of where other parties are located.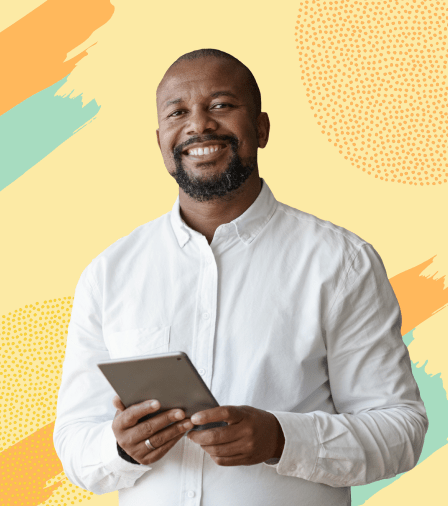 About this course:
This course takes you through the process of transforming a mundane contract negotiation process into a fast and seamless workflow with airSlate.
By the end of this course, you will be able to generate a contract from scratch, negotiate any suggested changes, adjust access permissions for participants, and get the contract signed by all parties within minutes.
What does this course cover?
This course explains how to adapt airSlate for your contract workflows to resolve the most common problems related to contracts, including delays, miscommunications, and a lack of process visibility.
Why was this course made?
We created this course to help users streamline their entire contract lifecycle by making the negotiation process smooth and convenient.
Who can enroll?
Anyone can enroll in this course to start automating every step of their contract negotiation process with airSlate.
The materials for this course include:
learning resources to learn how to boost the contract life-cycle by simplifying automating and simplifying the contract negotiation process.
quiz and assignments to consolidate the received knowledge.
What you will learn
How to generate, visualize, and customize contract workflows in airSlate
How to automate any action for your airSlate contracts
How to collaborate on contracts online with your colleagues and teams
How to track, accept, or decline any change within your contract in real-time
How to automatically save every contract version to the cloud
| | |
| --- | --- |
| Duration | 30 minutes |
| Certificate | A sharable achievement is included |
| Subject | Negotiate contracts in airSlate |
| Level | Intermediate |
| Language | English |
| Price | FREE |
| Rating | |
Earn a verified certificate to demonstrate the skills you gain
Verified by airSlate
Receive an airSlate-issued certificate with the airSlate logo to verify your achievement and expand your career prospects.
Shareable on social media
Post your certificate on LinkedIn or add it directly to your CV.
All you need to digitally transform your business
The airSlate Academy combines everything you need to digitally transform your business, including legally binding eSignatures, advanced PDF editing, and automated workflows.
eSignature workflows
Familiarize yourself with eSignatures, their implementation, business value, and learn how to create legally binding eSignature workflows for your business.
Paperless workflows
Change the way you work with documents into an interactive online experience and learn how to make your documents look professional.
Achieve your career goals with airSlate's advanced certification programs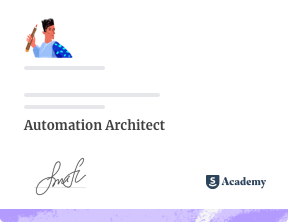 Automation Architect
Learn how to make any process in your workflow run like clockwork. Automate each step using Bots and triggers and perform integrations with popular CRMs like Salesforce or MS Dynamics 365.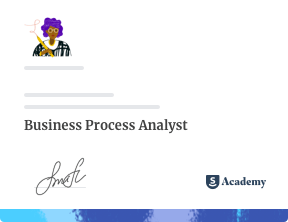 Business Process Analyst
Identify which processes in your workflow can be automated. Learn key metrics to propel your business forward and increase your return on investment (ROI).
Custom Bot Developer
Learn how to design and develop airSlate Bots — a powerful robotic process automation tool that can be customized using airSlate.
View the certificate
Become an airSlate Partner
Students who complete the airSlate Academy courses are welcome to become partners. Get the necessary skills for building automated processes, helping airSlate newbies, and generating revenue.
What is contract negotiation?
Protecting your organization from damages is an essential part of doing business and the primary reason why you should never underestimate the value of signing contracts. Contracts are legally-binding documents that define sets of each party's promises or obligations. One party's violation of the conditions gives another party the capability to file a lawsuit and cover losses.
Protecting your organization's interests by minimizing potential losses is very important. Each and every business deal has a party interested in benefiting — a major reason why the contract negotiation process should be as streamlined and transparent as possible.
Challenges associated with contract negotiation
Usually, contract negotiation is the most important and one of the lengthiest parts of a contract lifecycle. If you underperform during the negotiation of the contract terms run a high risk of not getting signed. In this case, your business won't receive needed costs or services, and you'll have to start looking for new clients or vendors. The same applies also to the employment contract negotiation as poorly arranged terms of a labor agreement can result in fines or even lawsuits for one of the parties.
Managing agreements is tough. If the process is too slow, you can face issues. If the process is too fast, you can face issues. Making sure you have the right team with the right tools is what you need for faster contract life cycles. Below, you'll find 7 tips to follow for more streamlined experiences during the negotiation of contract terms.
7 contract negotiation tips and strategies for a more streamlined process
There isn't "one way" to get an agreement signed but there are definitely best practices that you should follow to upgrade your contract negotiation skills:
Break the deal into separate sections. Gain more wins by reaching an agreement on specific sections or terms one by one.
Be organized and ready. Prepare as many required documents for the negotiation of contract terms beforehand to avoid wasting anyone's time.
Use facts and feelings appropriately. Know when to use facts and when to use emotion for the best results.
Do the research. Make sure you've done your research and have a solid understanding of what's being discussed during the negotiation of contract clauses and what the goals, results, and process should be.
Go digital. Use electronic documents and esignatures to eliminate unnecessary steps in the workflow.
Implement automation. Deploy a high-quality, automated contract negotiation software to reduce manual data input and prevent mistakes.
Look to understand the other party(ies). Ask questions and build a relationship based on common objectives and win-win situations.
6 contract negotiation skills everyone should work on developing
Knowing the best strategies for working with clients and partners is great, however, each strategy requires a negotiator with the appropriate competencies. Developing these contract negotiation skills is highly important for all contract negotiation jobs involved in the process:
Effective speaking. Take public speaking classes to improve your control of a room.
Active listening. Practice your listening so that you'll know exactly when and what your clients or partners need/want.
Comprehension of psychology. Learn more about people and how to read them to understand when to push and when to listen in the negotiation of contract clauses.
Problem solving. Start recognizing problems at earlier stages to solve them faster.
Decision making. Develop a sharp ability to make decisions in various situations to increase the number of successes you experience.
Workflow automation. Learn how to eliminate monotonous tasks to streamline day-to-day document management.
How to improve as a negotiator with contract negotiation training
Most schools offer contract negotiation training courses that mix specialists from different spheres. You'll possibly learn a little of this and a little of that, but you'll never get all the required skills in one place. Often, the efficiency of completing some different specialized courses, like labor contract negotiation training, is much higher than trying to learn everything at once.
Everybody's ready to learn and some are already good public speakers or active listeners. But when it comes to workflow automation and digital transformation in the workplace, especially around automating the contract negotiation process, there's a lot of room for growth. airSlate provides users with a specialized contract negotiation training course, focusing on workflow automation and a typical use case of implementing effective contract negotiation software. The airSlate Academy can help you master your skills in automating routine processes of any kind, including commercial or employment contract negotiation.
What can the contract negotiation course do for students who complete it?
The negotiation of contracts consists of a lot more than just people talking about clauses and terms. If it's done right, there's an extensive amount of gathering information, preparing documents, filling in fields, getting required approvals, and collecting signatures. What most people don't know is that most of the steps can easily be automated. And no, it's not expensive and you don't need an IT department to get it done.
airSlate is a holistic business process automation service that combines everything you need for efficient document management and contract negotiation in one place. In-team innovators and creators can use it to generate documents, fill out forms, and collect legally-binding esignatures. Moreover, you can set up conditions for Bots (software robots that act based on if-this-then-that logic) that will connect with various systems of record and automatically transfer data to and from your CRM system or databases.
Implementing airSlate will positively affect your contract negotiation processes and your whole business in general. To make implementing airSlate and its no-code Bots easy, the airSlate Academy has developed many self-paced courses, including one in workflow automation for contract negotiation training. Learn how to build automated Flows, eliminate manual data entry and errors, and save time for more income-producing activities. Get a contract negotiation certification that you and your team can add to your LinkedIn.
Enroll in the airSlate Academy today!
Questions & answers
Here is a list of the most common customer questions. If you can't find an answer to your question, please don't hesitate to reach out to us.