Self-paced
Automating Incident Reporting
Self-paced
Automating Incident Reporting
'Safety first' should be the motto of every employer. Learn how to enhance the safety and security level of your organization, analyze recent incidents, and prevent them from recurring.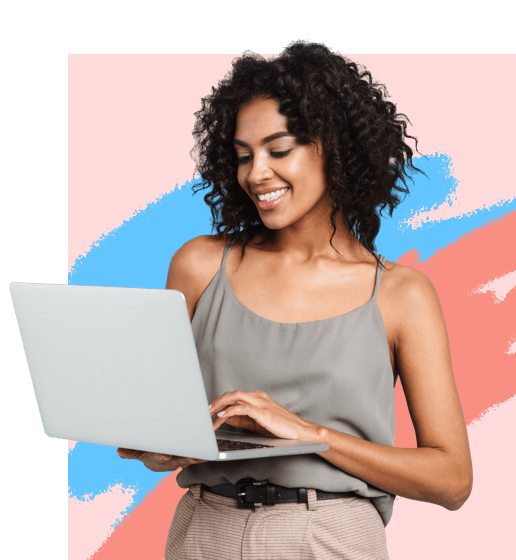 About this course:
This course will show you how to implement all the benefits of automated incident reporting workflows into your company's business processes. You will learn how to properly react to incidents at work with fully automated paperless workflows that only take minutes to set up.
By the end of the course, you will be able to build an automated incident reporting workflow in airSlate without any coding skills.
What does this course cover?
This course provides comprehensive explanations and detailed guidelines on how to set up an automated incident reporting workflow from A to Z. At the end of the course, you'll be able to apply the acquired knowledge in practice by building your own workflow to experience how fast and simple the process is.
Why was this course made?
We created this course to help businesses quickly and efficiently respond to work-related incidents, maintain a safe environment at the workplace, and prevent such incidents from recurring.
Who can enroll?
Anyone can enroll in this course to gain sufficient knowledge in automating an incident reporting process and we recommend doing so while getting to know airSlate better.
The materials for this course include:
learning resources to teach you how to automate incident reporting workflows in practice.
quiz and assignments to consolidate the received knowledge.
What you will learn
How to create a fully automated incident reporting workflow within minutes
How to ensure all the responsible persons are immediately informed and kept updated on the situation
How to prevent recurring incidents and maintain a safe working environment
| | |
| --- | --- |
| Duration | 30 minutes |
| Certificate | A sharable achievement is included |
| Subject | Incident reporting workflow |
| Level | Intermediate |
| Language | English |
| Price | FREE |
| Rating | |
Earn a verified certificate to demonstrate the skills you gain
Verified by airSlate
Receive an airSlate-issued certificate with the airSlate logo to verify your achievement and expand your career prospects.
Shareable on social media
Post your certificate on LinkedIn or add it directly to your CV.
All you need to digitally transform your business
The airSlate Academy combines everything you need to digitally transform your business, including legally binding eSignatures, advanced PDF editing, and automated workflows.
eSignature workflows
Familiarize yourself with eSignatures, their implementation, business value, and learn how to create legally binding eSignature workflows for your business.
Paperless workflows
Change the way you work with documents into an interactive online experience and learn how to make your documents look professional.
Achieve your career goals with airSlate's advanced certification programs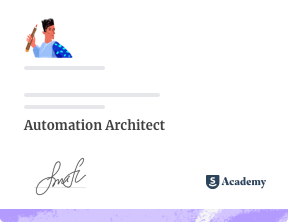 Automation Architect
Learn how to make any process in your workflow run like clockwork. Automate each step using Bots and triggers and perform integrations with popular CRMs like Salesforce or MS Dynamics 365.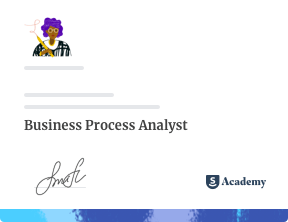 Business Process Analyst
Identify which processes in your workflow can be automated. Learn key metrics to propel your business forward and increase your return on investment (ROI).
Custom Bot Developer
Learn how to design and develop airSlate Bots — a powerful robotic process automation tool that can be customized using airSlate.
View the certificate
Become an airSlate Partner
Students who complete the airSlate Academy courses are welcome to become partners. Get the necessary skills for building automated processes, helping airSlate newbies, and generating revenue.
Incident report: Understand how automation increases cross-company security
Employee safety is one of if not the most critical focus for any business outside of sales, especially if a company has a large staff. Thus, the question 'How does an organization make the reporting process more efficient to cope with an incident and also prevent it from happening in the future?' remains relevant. Learn how to enhance how your company handles incident reporting and how to implement incident reporting software for increased efficiency.
Why are incident and accident reports so important?
What is incident reporting? The purpose of an incident report is to inform a particular member of a managerial staff about a situation or event that resulted in employees injuries or property damage and provide all the necessary labor safety measures for averting accidents from happening in the future. The facts related to the case have to be accurately documented with an accident report form and sent for further investigation within 24 hours after the case occurred. Besides, serious incident reporting also helps medical staff know the circumstances of an injury and whether (which) treatment was provided. All of this might sound simple, but those who have handled an incident reporting procedure can tell you it's not.
Common bottlenecks in the incident reporting procedure are as follows:
Slow turnaround


Speed is one of the key criteria needed to successfully respond to and handle internal issues. The sooner all the evidence and facts are collected and described in an accident report form, the more likely precise reporting will take place, and the case will be analyzed properly.

Delayed responses


The human factor should always be taken into consideration when processes are done manually. People are people, and get distracted or even forget about giving certain documents to certain managers. With incident reports, this can be decisive, especially for critical incident reporting.

Lost data & information


Just like the first two points, lost data and information are direct results of human-prone error and tendencies. If the responsible person doesn't collect all facts within 24 hours and properly completes an incident report template (which is particularly critical when it comes to serious incident reporting), evidence can get lost or even disappear.

Recurring incidents


When good policies and great intentions come together with slow processes, it doesn't matter how many times you go over something. Recurring issues are a huge problem for a lot of companies and require a lot of mundane processing to in the end fix nothing.
However, every single one of those problems can be eliminated with automation. Let's see how airSlate turns a rusty incident reporting procedure into a well-oiled, and automated workflow.
Automated incident reporting: how to implement it
When you decide to move away from old-school manual processes in favor of a modern incident report workflow, the first thing to decide on is the software you'll use. airSlate is a perfect solution for businesses of all sizes requiring an automated incident reporting system. airSlate is quickly dominating the market since it's a no-code automation software, which means companies can onboard it without any specific technical knowledge or even an IT department. The platform has a smart document editor and an embedded legal esignature functionality that enables users to create, edit, and submit an incident report template in clicks. Specialized Bots, software robots, are key tools to airSlate's success. But what really takes the cake and sets airSlate apart from its competitors is it provides free online courses that contain all the necessary information users need to automate Flows. Taking the airSlate Incident Reporting Course will teach you how to automate any accident and incident reporting process quickly and effortlessly whether you've worked with an incident reporting system before or not.
Set up the airSlate Incident Reporting Flow in no time:
Create an airSlate account or log in if you already have one.
Find the Incident Reporting Flow template and add more documents to it if necessary.
Update your incident report template with extra smart fields according to your needs.
Assign steps to the parties involved: Reporter (submits the incident reports to the manager) and Supervisor (collects all the related data for further analysis).
Install Bots. These include the Export to Google Sheets Bot, and the Email on Documents Completion Bot.
Get the result.
The course provides clear video instructions for each step to make setting up our incident reporting software as simple as possible.
The incident and accident report form and what it consists of
The incident reporting form is the main document the whole incident reporting process starts with. Therefore, let's have a closer look at what its elements are and how airSlate helps. As a standard, an incident report template is similar across most companies. It must include the following information:
What happened and how the event unfolded in detail.
When the situation took place (date and time).
Where the situation occurred (exact place).
Who was involved and their explanation.
The supervisor's contact details and signature.
Recording all the details of an accident into the incident report template as soon as an event took place is the first and the most important step in fulfilling the purpose of incident reports: make an analysis and take measures to prevent similar issues from happening in the future.
With automation, airSlate saves you from inputting the data and details into your incident reports manually, which both minimizes the possibility of human error and speeds up the process. The no-code Bots export the necessary data to Google Sheets, guaranteeing that particular fields of your accident report form will be filled out by specific people and that selected parties will get notifications as soon as the procedure is completed.
In 2020 and beyond, there isn't an option to handle things without AI anymore. Stop wasting time, money, and human resources on manually running your workflow. Discover all the benefits of automation airSlate has to offer and jump-start your incident reporting training with its academy courses.
Questions & answers
Here is a list of the most common customer questions. If you can't find an answer to your question, please don't hesitate to reach out to us.
What is incident reporting?
Incident reports are forms that managers fill out when an injury or other work-related trauma happens to a staff member(s). The incident reporting procedure involves the recording of the fact that an accident took place and notes at what time the incident occured. The document should contain the personal details of the injured employee and the one who reported the issue, describe the incident in detail, the nature of trauma, and the treatment provided.
What is the purpose of writing and reviewing accurate and complete incident reports?
The main purpose of accident and incident reporting is to prevent them from repeating in the future. Accurate and precise reporting helps to properly inform the medical staff about the situation that occurred and the first aid provided to the injured. It also helps the company to improve labor conditions and create a more safe workspace.
What is the purpose of an incident report?
The purpose of an incident report is to record a situation (an injury) that took place at work and what caused that situation. During the incident reporting process, managerial staff is responsible for collecting the documentation related to the event and communicating with the local departments of labor security in case of major injuries. airSlate helps to avoid slow data collection, information loss, delays in responses, and errors caused by manual data input.
When are incident reports recorded?
The incident reporting procedure requires staff to inform their managers immediately after an on-site injury takes place and what measures were taken for first aid. airSlate is a business process automation tool that helps organizations eliminate manual data input, reduce errors, and speed up the process of communicating electronic data. Take the incident reporting training course with the airSlate Academy and learn how to effectively automate incident reporting.
What is the follow-up procedure to reporting an incident?
The incident reporting process doesn't end after everything's been reported on. Accident investigation can continue on for quite some time. The manager involved should gather all factors and root causes of the accident to create an action plan for preventing the accident from taking place again. Depending on the severity of an injury, incident reports should be forwarded to the injured employee's doctor and to the local department of labor protection. airSlate helps to fully automate this process with its no-code Bots. Sign up for the free incident reporting training program with the airSlate Academy.
What is incident reporting in a security policy?
The purpose of incident reporting is to communicate clearly with the security department and an employee's direct manager about unauthorized access to the company's system or unsanctioned use of sensitive information. Employees must notify their direct manager about any suspected issues as soon as possible, describing the case in detail. Taking the incident reporting training course with the airSlate Academy will teach you how to quickly set up an automated incident reporting process, minimizing errors and avoiding loss.
Why are incident report forms important in the compliance reporting process?
Providing timely and precise reporting after an incident happens in a workspace helps to evaluate the safety and labor conditions to prevent accidents from recurring in the future. Join the airSlate Academy course and learn how to automate the incident reporting procedure and streamline your workflows with no coding skills, free of charge.
What are two possible reasons for reporting precise but inaccurate measurements?
Employees can provide inaccurate information in their incident reports when manually filling out the form and/or using improper programs to get it done. They can mistype and/or miss some fields in the form. Automation technologies can help eliminate these causes and provide accurate and precise reporting. airSlate uses the no-code Bots to automate and streamline your regular workflows. Take a course on incident reporting training with the airSlate Academy and learn how to automatically collect data, pre-fill forms, get them eSigned, and export records to other databases and documents.
What are three requirements for writing an incident report?
Incident reports should contain all information and facts about incidents resulting in injury that happen at the workplace. The main requirements to completing such documents is to provide accurate, factual, and complete information. This can be done by implementing a professional workflow automation solution, like airSlate. Start a free online course dedicated to the no-code automation of an incident reporting procedure and find out how Bots can help you run your workflows more productively.
Who signs an incident report?
According to an incident reporting procedure, a manager or supervisor of an injured employee must approve the form with their signature. Using workflow automation software, like airSlate can help any employee quickly and precisely prepare an incident report and send it to the authorized staff member for signing. Enroll in the airSlate Academy, take its free courses, and learn how automation can improve your workflows. Eliminate hassle, delayed responses, and data loss.