Self-paced
Invoice Processing Course
Self-paced
Invoice Processing Course
Paper-based invoicing requires manual data entry and can result in delays and erroneous payments. Automating invoice processing not only streamlines payment procedures but also improves accuracy and compliance.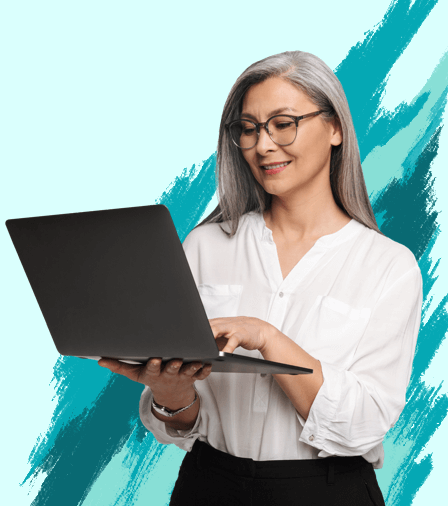 About this course:
In this course, you will learn how to automate invoice processing, reduce the amount of time spent on processing a payment from days to hours, and minimize manual data entry.
By the end of the course, you will be able to build and implement the invoice processing workflow, automate it using no-code airSlate Bots, and integrate it with the CRM/ERPs you already use.
What does this course cover?
This course demonstrates how to automate an invoice processing workflow using no-code airSlate Bots, drag-and-drop documents, and custom integrations. With a practical knowledge of these features and how they operate together, you will be ready to streamline payments, minimize any chance of error, and route data to and from CRM/ERPs.
Why was this course made?
We created this course to help Finance departments handle supplier invoices with ease. You will learn to automate an entire invoice lifecycle, from receiving and processing to storing and archiving invoices in your accounting database.
Who can enroll?
Anyone can enroll in this course and we recommend doing so while getting to know airSlate better.
The materials for this course include:
learning resources to teach you how to automate invoice processing in practice
practice sessions so you can consolidate learning through practical application
What you will learn
How to collaborate on an invoicing workflow, assign roles, add access permissions, and set reminders and notifications in a single secure workspace
How to automate an invoicing workflow with no-code Bots and integrate it with the CRM/ERPs you already use
How to save time and hassle by pre-filling data from your accounting database or CRM/ERP record
How to export completed invoices to your CRM/ERP record and store them for future use
| | |
| --- | --- |
| Duration | 30 minutes |
| Certificate | A verified certificate is included |
| Subject | Invoice processing workflow |
| Level | Advanced |
| Language | English |
| Price | FREE |
Earn a verified certificate to demonstrate the skills you gain
Verified by airSlate
Receive an airSlate-issued certificate with the airSlate logo to verify your achievement and expand your career prospects.
Shareable on social media
Post your certificate on LinkedIn or add it directly to your CV.
Achieve your career goals with airSlate's advanced certification programs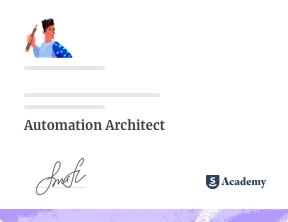 Automation Architect
Learn how to make any process in your workflow run like clockwork. Automate each step using Bots and triggers and perform integrations with popular CRMs like Salesforce or MS Dynamics 365.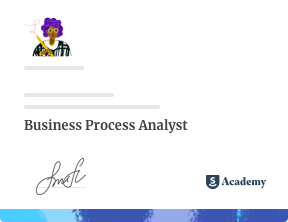 Business Process Analyst
Identify which processes in your workflow can be automated. Learn key metrics to propel your business forward and increase your return on investment (ROI).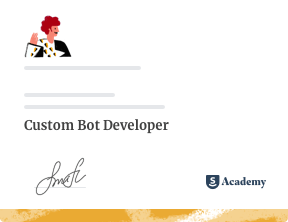 Custom Bot Developer
Learn how to design and develop airSlate Bots — a powerful robotic process automation tool that can be customized using airSlate.
See the certificate sample
Become an airSlate Partner
Students who complete the airSlate Academy's courses are welcome to become partners. Get the necessary skills for building automated processes, helping airSlate newbies, and generating revenue.
Automated invoice processing and how it affects business operations
Document workflows, regardless of their type and purpose, are key factors influencing the speed and efficiency of business operations. Consequently, a company's profit is directly related to them, with Invoice processing being no exception. Find out how to enhance processes and set up automation with the help of the airSlate Academy and its courses.
Invoice management and its structure
It would be logical to start by answering the question: "What is invoice processing?"
The very notion implies managing invoices from the time they arrive up to the moment they're paid. Invoices can be in paper or electronic format. In either case, if handled manually, the entire procedure looks like the following:
A company receives a record from its supplier.
The document is tagged for processing.
The data from the document is transferred to the recipient's accounting software. Manual processing requires the accountant to check whether the data in the Purchase Order and the invoice match.
The responsible person has to approve the document (provided there are no questions) and sign it.
The record is forwarded for payment.
How invoice processing software works
The previous paragraph described how manual invoice processing looks. Every step must be conducted and controlled by the finance department, which can lead to lost time and human error. One of the reasons why people stick to the old-fashioned way of handling this process is is because they're reluctant to try and learn new things.
Therefore, airSlate has developed a separate course dedicated to automated invoice processing with a detailed explanation of how the Flow should be set up, its elements, and advantages in comparison with the manual procedure. With airSlate, you can automate without having any special skills in automation or programming. The roles you assign (Finance manager and Vendor) influence the actions the parties involved take. In terms of documents, you'll need a Purchase Order and a Payment processing form. The no-code automation and integration Bots will help transfer the data, export documents, and send notifications and reminders to guarantee that all the steps have been completed. The course is self-paced, so take your time and absorb the information. Upon completing it, you'll be fully prepared to implement automated management of this document type into your company's business operation.
Benefits of automatic invoice processing
Before enumerating the benefits of an automated invoice processing platform, let's focus on the key issues your company (and the finance department in particular) faces when handling the procedure manually.
The four main problems are:
Slow processing and turnaround time
Human error
Lost forms
Wasted money
Statistics show that the manual process can sometimes take more than a month depending on the situation. Besides, the longer the process takes, the more expensive it is; salaries, supplies, meetings. And finally, there's always the risk of mistakes and inaccurate data transfers. Deploying airSlate and its Sales Invoice Workflow eliminates the problems listed above and increases your business's productivity.
Here are the key benefits of automated invoice management:
Time efficiency 
Reduce the time it takes to close an order from months or weeks to days or hours.
Budget protection 
Save money by processing more documents a month with less spent energy and resources.
No more human error 
Minimize human interaction by implementing Bots to create a more transparent, effective, and time-efficient Flow.
Increased productivity 
Delegate routine and mundane tasks to the automation and integration Bots to keep things moving steadily forward.
Mastering document workflow automation is much easier than you imagine. With the airSlate Academy, you'll learn how to automate invoice management within your organization in a couple of hours. Stop wasting your budget and human resources on manual operations, use airSlate, and experience the benefits of business process automation (BPA). Get started now!