Self-paced
IT Requests and Approvals Course
Self-paced
IT Requests and Approvals Course
Handling IT requests and approvals manually means common issues such as delays, errors, lost documents, and miscommunication. In this course, you will learn how airSlate solves those and many other problems by managing configurable request and payment forms, setting up no-code automation Bots, and archiving documents.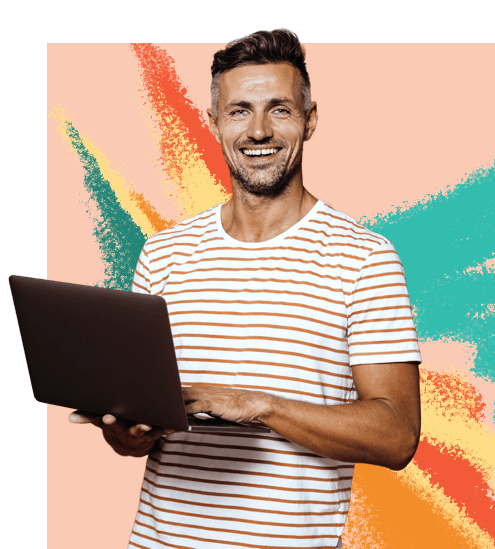 About this course:
Learn how to create request forms with pre-filled information, accept or decline requests in seconds, and process payments on time. You will learn how to route and store documents in CRMs, a company database, Google Drive, or Dropbox using integration Bots.
By the end of this course, you will know how to configure the IT requests and approvals workflow, create and assign roles to recipients, add and edit forms, and configure notifications and reminders.
What does this course cover?
Learn how to automate IT requests and approvals in your organization with airSlate no-code Bots, reusable templates, and role-based access setup. Learning how to do that helps improve collaboration between employees and management, simplifies planning, makes document revision faster, and accelerates payment cycles.
Why was this course made?
The course was created so that any organization could easily automate IT requests and approvals as well as any similar process, and spend more time on actual work and development, rather than routine paperwork and organizational questions.
Who can enroll?
We recommend the course to any user who already understands the main concept of airSlate, its Flows, and automation. This course will be useful for individuals who want to gain practical skills in automating the IT requests and approvals workflow.
The materials for this course include:
learning resources to teach you how to automate IT requests and approvals workflow in practice.
practice sessions so you can consolidate learning through practical application.
What you will learn:
How to configure different categories of Bots to automatically pre-fill, store, archive and/or update documents and data
How to create, accept, and process payments in minutes
How to add, create, and edit forms with fillable fields
How to create and assign roles to recipients and specific fillable fields
How to improve collaboration by customizing instant notifications and reminders
| | |
| --- | --- |
| Duration | 3 hours |
| Certificate | A verified certificate is included |
| Subject | IT requests and approvals workflow |
| Level | Advanced |
| Language | English |
| Price | Free |
Earn a verified certificate to demonstrate the skills you gain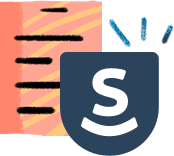 Verified by airSlate
Receive an airSlate-issued certificate with the airSlate logo to verify your achievement and expand your career prospects.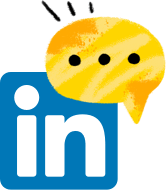 Shareable on social media
Post your certificate on LinkedIn or add it directly to your CV.
Achieve your career goals with airSlate's advanced certification programs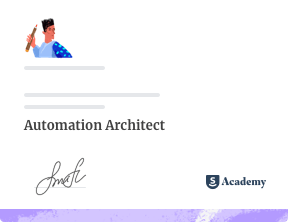 Automation Architect
Learn how to make any process in your workflow run like clockwork. Automate each step using Bots and triggers and perform integrations with popular CRMs like Salesforce or MS Dynamics 365.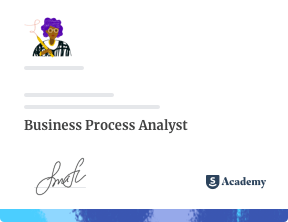 Business Process Analyst
Identify which processes in your workflow can be automated. Learn key metrics to propel your business forward and increase your return on investment (ROI).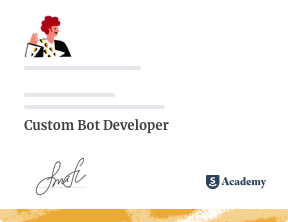 Custom Bot Developer
Learn how to design and develop airSlate Bots — a powerful robotic process automation tool that can be customized using airSlate.
See the certificate sample
Become an airSlate Partner
Students who complete the airSlate Business Process Analyst certification program are welcome to become airSlate partners. Doing so can jump-start a career in business automation consulting and/or business analysis.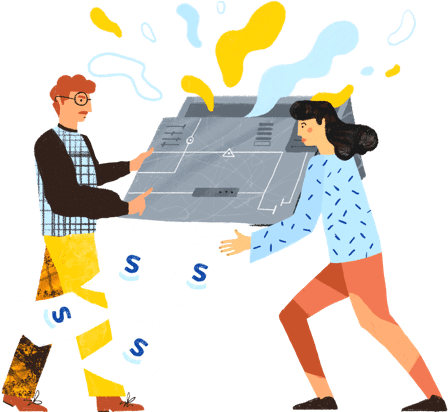 The Requests and Approvals Workflow: Power your Business with IT Automation
As Robert A. Heinlein used to say, «Progress is made by lazy men looking for easier ways to do things.» No wonder why within the latest two decades businesses have made a huge transition from paper-based flows to digital ones. But there is no limit to perfection and companies are constantly investing in new ways to streamline and enhance internal business processes, including document workflows. This article aims to introduce you to the basics of workflow automation, list multiple benefits of advanced approaches over outdated ones, and show a practical example of how to automate the IT requests and approvals workflow with airSlate. airSlate is the only holistic workflow automation software that simplifies working with pre-filled templates to automation Bots.
Why are common IT requests models inefficient?
IT requests and approvals are common pieces of any company workflow. When an employee is onboarded they have to fill out a request to get the hardware and software they need to do their job correctly. Usually, the documents have to undergo a long procedure of multi-level approvals before being fulfilled.
An employee sends an IT request with all the related information to the manager.
The manager reviews it and either approves or rejects it.
In case the manager approves the request, it is forwarded to the IT Department.
The IT Department selects a service and sends a purchase order to the vendor.
The vendor makes an invoice and sends it to the Finance Department.
The Finance Department settles the invoice and proceeds with payments.
Once the invoice is paid the IT Department receives the order.
That process can take days and even weeks from start to finish before the employee receives their tools without workflow automation. The scary thing is, days and weeks are if everything happens correctly. Errors can lead to prolonged delays. Bureaucracy and errors bring chaos to the process and undermine efficiency, create bottlenecks and even delays. The longer it takes to get an employee their tools, the longer it takes to start making money.
How IT process automation improves request and approval procedures?
Companies are usually reluctant to try new approaches and employ workflow automation regardless of the long list of benefits offered in return. Most simply fear change and are intimidated by what changing the process can create. However, those companies, which dare to take the risk, eventually experience great benefits, including saving on time and costs, fewer errors, seamless data transfer, enhanced performance, etc.
This is how an IT requests and approvals procedure looks when automated:
An employee fills in a request form. Once completed, the form is automatically forwarded to the manager.
The manager approves the form with an electronic signature and then automatically forwards it to the IT Department. If declined, the employee receives automatic feedback from the manager explaining the denial.
The IT specialist selects a supplier and fills in the respective form with the vendor's details.
The Finance manager receives a payment form, which is partially pre-filled from the request form and processes it.
The employee and the IT Department receive notifications via automation Bots: once the invoice is paid and as soon as the hardware and/or software is delivered.
With the automated IT requests and approvals flow, forget about emails and attached documents. You just need two forms: the request form and the payment form. Notification Bots will keep you updated throughout the whole process, so you can plan your activities accordingly.
Why is airSlate the best automation software for IT requests and approvals?
To automate the IT requests and approvals flow, all companies need to do is utilize an online editor to fill out forms, an e-signature tool to validate the documents and Bot automation software to manage the document workflow. Traditionally, the key risk here is that three different platforms can be incompatible and/or expensive. airSlate is a holistic all-in-one solution, featuring document generation, two editors, e-signature, automation Bots, and Audit Trail. It's compatible with major CRMs, cloud storages and doesn't require code or additional investments for integration with your existing solutions. As a full-featured solution, airSlate leads to significant cost-savings.
Some more benefits of employing airSlate for business are as follows:
Speeds up and streamlines business processes
Removes human errors
Allows the setting up reminders and notifications
Simplifies planning
Enables statistic data
Allows tracking activities
Accelerates payments
Archives documents
For smooth integration into your business processes airSlate has developed a training course on workflow automation and IT requests and approvals automation. Discover airSlate's practical benefits and advantages over competitors and learn how to smoothly integrate it into your business processes.