Self-paced
The Pre-fill Slate from MS Dynamics 365 Records Bot
Self-paced
The Pre-fill Slate from MS Dynamics 365 Records Bot
The Pre-fill Slate from MS Dynamics 365 Records Bot automatically populates a Slate with data taken from an MS Dynamics 365 record. In this course, you will learn how to install the Bot and set it up.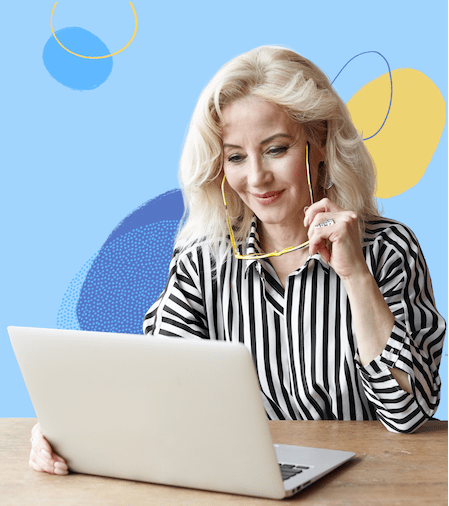 About this course:
Learn how to use the Bot to automatically pre-fill a Slate with data from one or multiple related MS Dynamics 365 records.
By the end of this course, you will be able to add the Pre-fill Slate from MS Dynamics 365 Records Bot to your Flow and set it up.
What does this course cover?
This course explains the entire process of configuring the Pre-fill Slate from MS Dynamics 365 Records Bot, from connecting your MS Dynamics 365 account to setting conditions for when the Bot will be triggered.
Why was this course made?
We created this course to explain how to automatically pre-populate a Slate using data from an MS Dynamics 365 entity.
Who can enroll?
We recommend taking this course while getting to know airSlate better.
The materials for this course include:
learning resources to help you set up the Pre-fill Slate from MS Dynamics 365 Records Bot on your own.
practice sessions so you can consolidate learning through practical application.
What you will learn:
How to connect an MS Dynamics 365 account
How to select an MS Dynamics 365 entity
How to find a starting MS Dynamics 365 record
How to map entity fields to Slate fields
How to set conditions to automatically pre-fill a Slate with MS Dynamics 365 data
| | |
| --- | --- |
| Duration | 1 hour |
| Certificate | A verified certificate is included |
| Subject | The Pre-fill Slate from MS Dynamics 365 Records Bot |
| Level | Intermediate |
| Language | English |
| Price | FREE |
Earn a verified certificate to demonstrate the skills you gain
Verified by airSlate
Receive an airSlate-issued certificate with the airSlate logo to verify your achievement and expand your career prospects.
Shareable on social media
Post your certificate on LinkedIn or add it directly to your CV.
Achieve your career goals with airSlate's advanced certification programs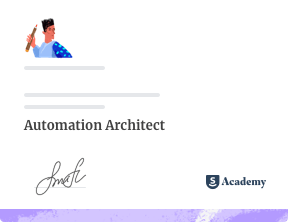 Automation Architect
Learn how to make any process in your workflow run like clockwork. Automate each step using Bots and triggers and perform integrations with popular CRMs like Salesforce or MS Dynamics 365.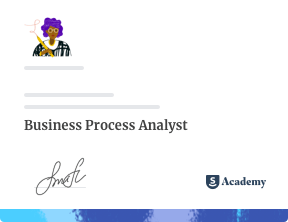 Business Process Analyst
Identify which processes in your workflow can be automated. Learn key metrics to propel your business forward and increase your return on investment (ROI).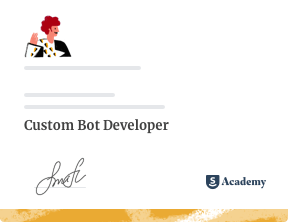 Custom Bot Developer
Learn how to design and develop airSlate Bots — a powerful robotic process automation tool that can be customized using airSlate.
See the certificate sample
Become an airSlate Partner
Students who complete the airSlate Academy's courses are welcome to become partners. Get the necessary skills for building automated processes, helping airSlate newbies, and generating revenue.
Export data from Excel Dynamics 365 via airSlate's no-code Automation Bot
Automation has become an integral part of business processes in recent years. You can hardly come across a competitive company that doesn't take advantage of ERP or CRM solutions. However, to keep up with the leaders it's not enough just to have great tools for comprehensive organization and management. It's essential that you develop a strategy for automation. Continuously changing and evolving markets require us to not only deploy automation but be able to integrate it with the platforms we already use and love. Integration enables companies to combine several platforms together, addressing different needs and customizing their business processes and workflows to achieve higher levels of efficiency. In addition, integration creates favorable conditions for cooperation with other companies and organizations running on different platforms.
Bots: an integral part of advanced workflow automation
The most advanced and forward-looking solutions on the market use Bots (software robots) that act based on if-this-then-that conditions, replacing the need for human interaction in parts of processes that are full of mundane and repetitive tasks. With the help of Bots, users can accomplish what used to take several hours/days/weeks in just a few hours/minutes, saving you and your team a lot of time to work on more important tasks.
Fruit-bearing advantages Automation and Integration Bots offer:
Enhanced productivity
Saved time and costs
Reduced errors
Increased data security
Improved accountability and visibility
Elevated efficiency
Pre-fill and post-fill Bots are two of the most common types of Bots used in any ERP or CRM platform, such as MS Dynamics 365. They actively reduce the monotonous work that comes along with duplicating data and moving it from one document to another. By setting certain conditions, users can enable the automatic pre-filling and post-filling of forms and contracts. Significantly improve business processes and insights with powerful, no-code Bots.
Pre-fill Bot use cases
Pre-fill Bots are extremely useful in any industry and any workflow that requires forms and contracts to be updated with information from a database. Internally, they can be used to help HR or Accounting; for instance, setting up the Import Data from Dynamics 365 Bot so that your accountant can pre-fill multiple invoices or so that your HR director can automatically populate contracts. In external situations, they work just as effectively. Give Marketing the ability to pre-fill newsletters and even direct-email sales campaigns.
How to import data from Dynamics 365 with airSlate
airSlate is a robust, multi-featured workflow automation platform. It integrates with a number of other solutions and platforms including MS Dynamics 365 and helps transform working processes.
Bots are key to the automation of business processes. The Pre-fill from MS Dynamics 365 Records Bot enables users to export data from Excel Dynamics 365 to airSlate documents. Not only does it save time, but also increases accuracy and reduces human-prone errors and typos. Set the Bot up and start automating workflows in 15 minutes or less.
How to import new data from Dynamics 365 to an airSate document:
Create an airSlate account or log in if you already have one.
Choose a Flow or build one from scratch and upload your document.
Assign roles and set permissions.
Link to the needed MS Dynamics 365 account.
Find the MS Dynamics database you need.
Map document fields with database columns and set conditions.
The airSlate Academy: import data from Dynamics 365
Learn everything there is to know about connecting airSlate to MS Dynamics accounts, configuring the appropriate Bots, and setting their conditions. The course provides detailed guidelines backed by helpful illustrations to help you accomplish more with less hassle. Before getting started, it's highly recommended that you take the airSlate introduction course. It covers the basics of airSlate automation and tools you'll encounter while using it.
Conclusion
Choose airSlate and its Pre-fill from MS Dynamics 365 Records Bot to populate documents in seconds. airSlate's integration capabilities help businesses build unified, modern and intelligent Workspaces that ensure global data governance, security and compliance. Streamlined workflows make business processes predictable, scalable, and more profitable. airSlate has helped thousands of companies, including Xerox, FirstData, and CBS Sports transform and spark growth. Sign up for a trial and experience all the benefits that workflow automation has to offer.