Self-paced
Price Quoting Course
Self-paced
Price Quoting Course
Automate the process of price quoting to eliminate manual data entry, lost documents, and extended negotiations. Automating the way your team quotes prices for clients, means streamlining your sales pipelines and improving productivity.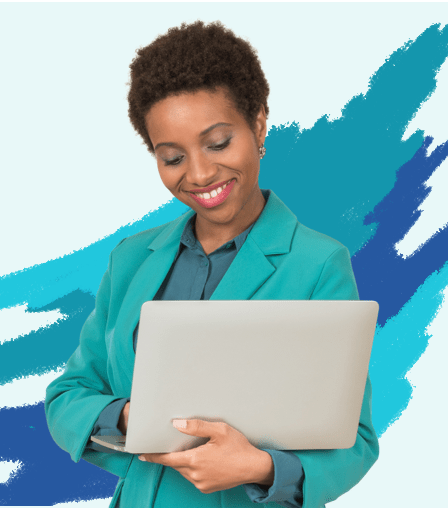 About this course:
In this course, you will learn how to enhance the price quoting workflow, minimize manual data entry, improve collaboration between teams and departments, and reduce the time it takes to close sales deals.
What does this course cover?
This course demonstrates how to automate the process of quoting prices using no-code airSlate Bots, fillable templates, and custom integrations. Each plays an important role in streamlining sales pipelines, minimizing human-prone errors, and routing data to and from CRM/ERPs.
Why was this course made?
We created this course to help sales teams across various industries simplify processes, improve performance indicators, and close more deals. The course will teach you how to automate the entire process of quoting prices, from receiving a request to processing payments.
Who can enroll?
Anyone can enroll in this course and we recommend doing so while getting to know airSlate better.
The materials for this course include:
learning resources to teach you how to automate price quoting
practice sessions so you can consolidate learning through practical application
What you will learn:
How to collaborate with teammates in a price quoting workflow, assign roles, add access permissions, and set reminders and notifications in a single secure workspace
How to automate a price quoting workflow with no-code Bots and integrate it with the systems you already use
How to eliminate mistakes by pre-filling data from your database or CRM/ERP
How to export completed documents to your CRM/ERP and store them for future use
How to analyze workflows using the Audit trail and configurable analytics
| | |
| --- | --- |
| Duration | 3 hours |
| Certificate | A verified certificate is included |
| Subject | Price quoting workflow |
| Level | Advanced |
| Language | English |
| Price | FREE |
Earn a verified certificate to demonstrate the skills you gain
Verified by airSlate
Receive an airSlate-issued certificate with the airSlate logo to verify your achievement and expand your career prospects.
Shareable on social media
Post your certificate on LinkedIn or add it directly to your CV.
Achieve your career goals with airSlate's advanced certification programs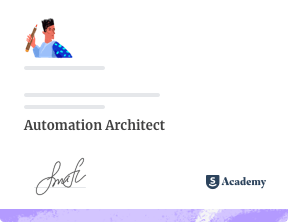 Automation Architect
Learn how to make any process in your workflow run like clockwork. Automate each step using Bots and triggers and perform integrations with popular CRMs like Salesforce or MS Dynamics 365.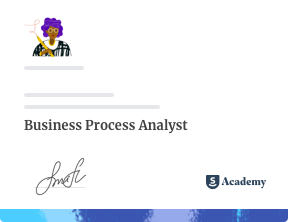 Business Process Analyst
Identify which processes in your workflow can be automated. Learn key metrics to propel your business forward and increase your return on investment (ROI).
Custom Bot Developer
Learn how to design and develop airSlate Bots — a powerful robotic process automation tool that can be customized using airSlate.
See the certificate sample
Become an airSlate Partner
Students who complete the airSlate Academy's courses are welcome to become partners. Get the necessary skills for building automated processes, helping airSlate newbies, and generating revenue.
What is price quoting?
Price quoting is the process of delivering a fixed price for concrete products or services. Another name for it is "quotation". A quotation can be a written document or verbal communication and is valid for a certain period of time, for example, 30 days. Once two or more parties accept contractual terms and agree to the numbers, an invoice can be sent and paid for.
Quoting a price: what to expect & what you will find
Usually, a proposal quoting a price for services will start with the word "Quote" or "Quotation" (It should be placed at the top of the page). Once you've titled your document, you need to write a quotation body; give a full description of each product or service and pricing for each item. Add a footer; write the total amount of all list points, taxes, and the document's period of validity. Sometimes it's also good to add a call-to-action for better customer engagement.
Why must traditional price quoting be replaced with more modern, automated methods?
Usually, buyers initiate the process of quoting a price. First, they create a request asking the vendor to calculate the estimated costs for specific services and/or products. Then, the vendor reviews it, clarifies expectations, and sends back an offer. At that point, the buyer can request changes in the proposal: add or delete items, negotiate for a lower price or anything else for that matter. More often than not, this negotiation process takes place in email, with each party sending them back and forth. Finally, when the buyer accepts the pricing and terms, the parties sign a contract and proceed with payment. In the end, the vendor initiates internal communications to provide services or deliver goods established by the executed contract.
As we can see, quoting prices isn't a fast process. Plus, it requires a high level of coordination, team collaboration, and a lot of time dedicated to preparing documents. This is especially tough when there are several quotes taking place at the same time. In combination with monotonous tasks that accompany all negotiation processes, the risk of human error is high. And every mistake can cost your business a client, which damages reputation, leading to both short term and long term financial losses.
So, what's the best way to solve the problems related to long, monotonous, and ineffective price quoting procedures? Implement automation.
How does automation solve problems related to price quoting?
Automation eliminates time-consuming tasks
Avoid the routine. Free your salespeople from creating orders, checking prices or the availability of items, and so on. Give them more free time for communication instead of printing papers. Let them do things that really matter. The more productive conversations your representatives have with customers — the faster deals get closed and profit accumulated. Automation allows you to build efficient internal communication where all records are updated automatically, and people have access to the required information all the time, from anywhere. Eliminate the time-consuming tasks that take up your sales team's valuable attention.
Automation delivers accuracy
Increase accuracy. Prevent mistakes like incorrect pricing, customer names, dates, etc. with paperless automation. Automated workflows only require you to add information correctly ONCE. From there on out, the system will add data to the correct locations automatically. If you use CRM systems, this feature is even more beneficial. Avoid losing crucial data, documents, or sending typos.
Automation makes tracking edits and changes simpler
Simplify tracking edits and changes. Use audit logs and analytics widgets to show you where your time-consuming tasks and bottlenecks are in your processes. Once you know where they are, you can remove them and always have accurate, up-to-date information for each step of every price quoting workflow. Get rid of the unknown and track team activity and decreases the risk of losing valuable time or customers.
Which price quoting software is the best?
Without a doubt, compared to the thousands of automation platforms on the market, airSlate has no direct competitors. It's so much more than a specialized program that can quote prices. airSlate goes above and beyond when it comes to business processes, helping anything from small businesses to enterprises eliminate mundane tasks and implement powerful automation for removing slow and expensive bottlenecks.
Have your Digital Transformation Officer or a department manager create a free account and configure a Flow in airSlate and see how easily it can automate even the most complex processes. Because it's a no-code solution, your teammates and staff will be able to build automated workflows without specialized IT skills.
We recommend you enroll in the airSlate Academy to learn everything there is to learn about business process automation in airSlate. Begin with the Fundamentals course and from there take any number of useful courses like the Price Quoting course. Enroll now!