No-code

Automation Courses for Operations Leads

Take a deep dive into what workflow automation is and how to apply it in your operational processes. Learn how to streamline audit and reporting, collect and process data on the go, and integrate processes with the systems you use — all within one platform.

Enroll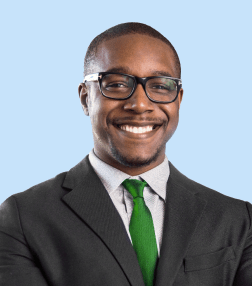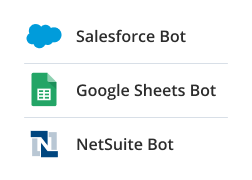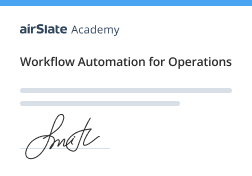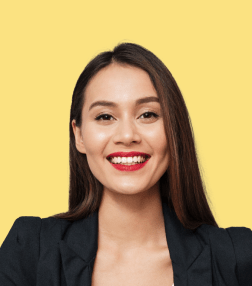 Enroll now to learn:
How to streamline document routing while keeping documents safe
How to integrate your workflows with the applications and systems you use
How to strengthen corporate compliance and mitigate operational risks
Courses & certification programs for the
professional development

of Operational managers

Business Process Automation with airSlate

Get key insights into business process automation, its benefits, and how to eliminate routine tasks that slow down business performance.

airSlate Fundamentals

Learn all the essentials for getting started with airSlate to design, integrate, and automate document workflows using a single platform.

Automating Vendor Contract Approvals

Get valuable insights into streamlining vendor contract approval workflows and applying automation to ensure every vendor operation runs smoothly.
Why study with us?
Improve your operational capacity
and resource planning
Learn how to get the most out of airSlate analytics to eliminate risks and boost operational efficiency and resource planning.
Ensure a secure environment for your automated workflows
and digital data
Learn how to stay compliant, keep your data safe, and easily address any security issue within your operational workflows.
Learn how to automate the most complex
operational processes
Learn how to deploy airSlate no-code automation in your operational processes to make them transparent, fast, and cost-effective.
Receive a verified certificate and:
01

share it on social media to prove your acquired skills

02

attach it to your CV to expand your career prospects

03

download it as a PDF or print it out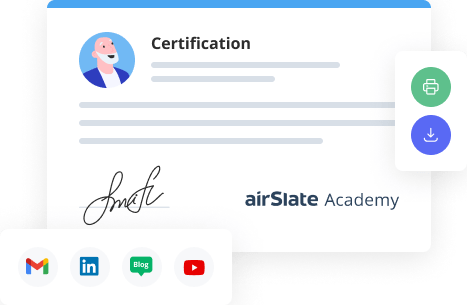 Carve your niche as an operations manager with airSlate's automation courses
The key responsibility of an operations lead is to ensure the efficiency of the company's business processes. One of the ways to increase the efficiency of business processes is to implement automation software. If you are looking for ways to automate repetitive document-related tasks and streamline your business workflows, consider taking the airSlate business automation course designed for operations leaders.
The role of automation in the work of an operations manager
Automation in operation management is the process of using computer software and hardware to facilitate the operation of a company. It is a way for companies to save on costs, reduce errors, and increase efficiency. Since managing the day-to-day business operations of a company is the primary responsibility of the operations leads, they are the people who typically initiate the implementation of automation technologies.
How airSlate benefits operations managers
The airSlate automation solution helps companies bring their business processes to the next level by automating crucial operational tasks, particularly those related to document management. airSlate offers hundreds of no-code Bots for automating document workflows. These Bots take minutes to set up and require no programming skills, which makes them easy to integrate without involving technical staff.
The advantages of airSlate automation
One of the advantages of process automation is that it can reduce costs. Companies implementing airSlate to automate document workflows spend less money on documentation and increase productivity by delegating repetitive tasks to Bots. airSlate also reduces the amount of time needed for training employees on new processes, which in turn reduces the need for more employees altogether.
Another advantage of airSlate automation is that it eliminates human error. Typos, incomplete documents, and overdue payments are only a few problems that can occur as a result of human error. airSlate gives you an opportunity to reduce the risk of such issues with the help of no-code Bots.
How the airSlate business automation works
The process of automating operations usually starts with an assessment that determines where automation can be most effective. Once the assessment is complete, it will assist you in making decisions about what parts of the business should be automated and how to prioritize those areas.
Once you know which workflows can and should be automated, you will be able to look at each of them and determine what steps they consist of and who is responsible for completing each step. This is called workflow mapping.
Finally, after you recreate the workflow in the form of a scheme, you will be able to automate it step by step using airSlate no-code Bots. These Bots are divided into several groups, each having a specific function. For example, you can automate notifications that a document owner will receive once the document is completed. While setting up a Bot, you will also be able to specify conditions for activating the Bot.
Start your business process automation journey
To ensure a smooth transition to automated workflows, take airSlate's free online automation course, designed specifically for operations leads. After you register for the airSlate Academy, you will get access to a number of brief courses that teach how to automate different document-related processes with airSlate.
The Workflow Automation for Operations course was created to empower operations managers with the knowledge required to automate document-related business processes. You will learn to create flows, map business processes, set up Bots, and more to streamline operational activities in your organization.
The course consists of three sections:
The Essentials section, which explains the basic concepts of airSlate automation.
The Use Case section, which provides examples of the automation of common business processes.
The Bots section, which is dedicated to Bots, their categorization, and setup instructions.
After you complete the course, you will be able to automate some of the most time-consuming operational processes in your company with the help of airSlate. You will also be able to set up Bots that automatically pre-fill documents, archive completed documents to Google Drive, send email notifications on document completion, send reminders to complete the document, and export data to Google Sheets.
Register for the airSlate Workflow Automation for Operations course to gain valuable skills for your career in Operations management.
Questions & answers
What do operations managers do?
Operations managers are responsible for the day-to-day operations of a company. They oversee everything from inventory to budgeting, and they play an integral role in the success of any company. They have to ensure that employees are on schedule, production is going according to plan, and customer satisfaction is high. They also need to make sure that there is enough money in the budget for supplies and materials, as well as any unexpected costs or expenses.
What are the three most important roles of an operation manager?
The following are some of the responsibilities of an operations manager:
Monitoring: The manager monitors processes and alerts when there are problems or opportunities for improvement.
Controlling: The manager controls production by making sure that it is consistent with quality standards, safety standards, regulations, etc.
Improving efficiency: The manager improves efficiency by designing new processes or improving existing ones to reduce waste and costs.
What makes a good operations manager?
A good operations manager can effectively interact with other employees. This entails offering meaningful and constructive criticism and effective communication with team members. A competent operations manager is also good at managing resource input and output.
What tools do operations managers need?
Operations managers often use tools for increasing productivity in the following areas:
Documentation and collaboration
Project and task management
Automation of processes and workflows
Success and operations in customer support
Accounting
Inventory Control
Logistics, shipping, and supply chain
What does operation management include?
Operations management is a key function in any organization. It includes monitoring, controlling, and improving the efficiency of the company's operations. The role of an operations manager is to ensure that the company's operations are running smoothly and efficiently while considering aspects like quality, cost, and customer service.
What is Operation automation?
Automation in operation management is the use of software and hardware that reduces the need for employees to perform certain tasks. Automation aims to make business processes more efficient, save budget, and reduce errors in the company's processes.
What are automated operations?
Automated operations are operations that don't require human involvement. Usually, they relate to repetitive, time-consuming, and error-prone processes that can be completed with the help of software. For example, airSlate has a set of no-code Bots that can take over tasks such as data entry, email send-outs, and other routine processes.
What is automation in operation management?
Automation in operation management is the use of technology to carry out certain tasks. This technology provides a much more efficient and cost-effective way to manage business processes. The benefits of automation in operation management include:
Increased productivity
Reduced workload
Reduced errors
What are examples of automated processes?
Automated business processes vary. airSlate no-code automation Bots can help you automate various document-related tasks. For example, you can automate reminders, access control, data entry, and other processes.
Which course is best for an operations manager?
Operations managers can take advantage of programs that help them acquire new skills in the area of business process automation. These courses teach you how to increase team productivity and use powerful technology to automate routine business processes in an organization. One example of such a course is the Workflow Automation for Operations course from airSlate Academy.