Self-paced
Save to Dropbox
Self-paced
Save to Dropbox
Find out how to organize and safeguard your document workflows by storing the data you need in Dropbox folders.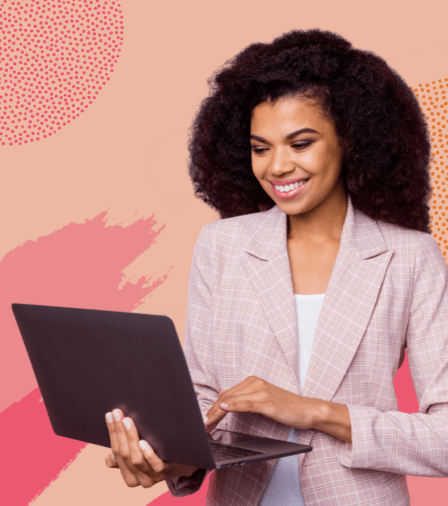 About this course:
Learn how to automatically store completed documents to specific Dropbox folders.
By the end of this course, you will be able to protect and streamline your document workflows by automatically saving completed documents to Dropbox.
What does this course cover?
This course goes through the entire process of configuring document workflow automation, from connecting your Dropbox account and choosing folders for saving documents to adjusting conditions for when this should happen.
Why was this course made?
We created this course to explain how to automatically archive completed documents to Dropbox folders to boost and simplify data storage for your document workflows.
Who can enroll?
Anyone can enroll in this course to eliminate the time and hassle of searching for documents in data-heavy workflows.
The materials for this course include:
learning resources to help you learn how to automatically save documents to Dropbox.
quiz to consolidate your acquired knowledge.
What you will learn
How to connect your Dropbox account and create new Dropbox folders
How to choose the formats you intend to archive documents in
How to decide when documents should be archived
| | |
| --- | --- |
| Duration | 15 minutes |
| Badge | A sharable achievement is included |
| Subject | The Save to Dropbox Bot |
| Level | Intermediate |
| Language | English |
| Price | FREE |
| Rating | |
| Enrolled | 1572 students |
Earn a verified certificate to demonstrate the skills you gain
Verified by airSlate
Receive an airSlate-issued certificate with the airSlate logo to verify your achievement and expand your career prospects.
Shareable on social media
Post your certificate on LinkedIn or add it directly to your CV.
All you need to digitally transform your business
The airSlate Academy combines everything you need to digitally transform your business, including legally binding eSignatures, advanced PDF editing, and automated workflows.
eSignature workflows
Familiarize yourself with eSignatures, their implementation, business value, and learn how to create legally binding eSignature workflows for your business.
Paperless workflows
Change the way you work with documents into an interactive online experience and learn how to make your documents look professional.
Achieve your career goals with airSlate's advanced certification programs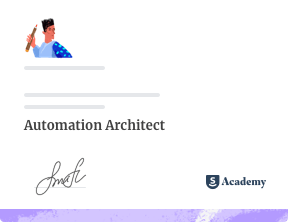 Automation Architect
Learn how to make any process in your workflow run like clockwork. Automate each step using Bots and triggers and perform integrations with popular CRMs like Salesforce or MS Dynamics 365.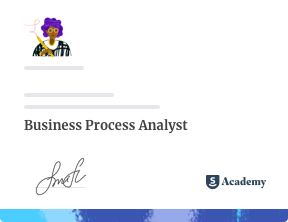 Business Process Analyst
Identify which processes in your workflow can be automated. Learn key metrics to propel your business forward and increase your return on investment (ROI).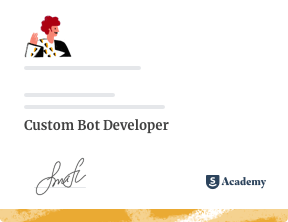 Custom Bot Developer
Learn how to design and develop airSlate Bots — a powerful robotic process automation tool that can be customized using airSlate.
View the certificate
Become an airSlate Partner
Students who complete the airSlate Academy courses are welcome to become partners. Get the necessary skills for building automated processes, helping airSlate newbies, and generating revenue.
Why your small business needs easy Cloud integration: how to archive to Dropbox without coding
What is Dropbox, and why is it useful for businesses?
Knowing how to archive to Dropbox efficiently is more important than you think. Dropbox is not a generalized platform, it is one of the most well-known cloud storage services that allows you to save data in one secure place. It offers 3 TB (3000 GB) of storage space, and more than 500,000 teams around the world trust Dropbox to secure their data.
Why?
It simply comes down to the fact that every job or task requires tools: templates, editors, storage, etc. Typically, each team member keeps all the files they're responsible for on their own computer. Having to request for these files to be sent over has never been very convenient. If you aren't near your computer or you're on vacation, good luck getting what someone needs to them on time. To be more efficient, it's crucial that SMBs like yourself create processes for storing all of these documents in one secure place. There's no need to reinvent the wheel though, consider using existing solutions. Learn how to archive files in Dropbox directly from your document management platform using various integratable solutions.
What benefits do SMBs get from connecting to the cloud?
Connecting to the cloud increases internal collaboration and gives you and your team the ability to access any file, any time, from anywhere. Whether you're at the office, on a bus, train, or lounging on an unnamed island in the Pacific ocean.
Besides, it's common practice to keep documents for a certain period of time to legally protect yourself in situations where issues may arise at a later time. In situations like that, knowing how to archive to Dropbox solves a number of problems by storing your forms and contracts in a safe place that you can access at any time. Printing hard copies of documents, building paper mountains, and storing numerous folders in various cabinets in the digital era is the wrong decision. Switch to easy online document management by learning how to archive to Dropbox.
Why telling team members to manually save everything to Dropbox is not the most effective approach
Uploading every document to the cloud is a monotonous job that doesn't increase efficiency and in some cases, diminishes it. The human factor is rampant in repetitive steps and manual data entry. Team members will forget to rename files, add the latest versions, or even perform the task in the first place. The human factor is the highest resulting factor in errors that end up costing a business its revenue and clients. A successful manager should always be looking for ways to protect their sensitive data, or more specifically, how to archive files in Dropbox risk-free.
Which automation tool is best for archiving files to the cloud?
Learning how to archive to Dropbox is not rocket science. To begin, you'll need a convenient platform. Among the many other services that automate your workflows, pay attention to airSlate. It's a multi-cloud business process automation (BPA) software. airSlate doesn't require coding skills or an IT department, so its implementation into your business is fast and affordable. You'll find Bots – software robots for two primary purposes: integration and automation. Automation Bots can send notifications or reminders, streamline signatures, rename documents, and much more. Integration Bots are made for updating and transferring data between multiple systems of record. They can easily archive information to your preferred cloud storage service. Use Bots to archive files to Dropbox instantly.
How to archive to Dropbox with airSlate
airSlate is a unicorn in the automation sphere because it allows organizations to configure automated workflows without hiring additional specialists.
The method of how to archive to Dropbox with airSlate is very simple and includes only five steps:
Create a Flow.
Assign steps.
Connect your Dropbox account.
Set up the Save to Dropbox Bot.
Configure additional settings for automated notifications.
With airSlate, tedious processes such as archiving documents are made easy. Instead of completing tasks manually, you get a powerful mechanism that saves your team time for income-producing activities.
airSlate, as an automated system, works according to predefined rules and logic. Unlike humans, Bots will always input the correct data.
When you know how to archive files in Dropbox automatically, you get measurable benefits:
Saved time by eliminating monotonous tasks.
Improved working processes by implementing automation.
Enhanced team morale by making work easier and more efficient.
Optimized resources by deploying Bots that work 24/7.
Boost your organization's productivity and business as a whole. Eliminate bottlenecks and enhance client experiences. Enroll in the airSlate Academy for free and try the airSlate Fundamentals and Bots courses. By implementing new tools airSlate and Dropbox will take your organization to the next level. Enroll in the airSlate Academy today for FREE!
Questions & answers
Here is a list of the most common customer questions. If you can't find an answer to your question, please don't hesitate to reach out to us.
What is a Dropbox Bot and how can I use it to archive to Dropbox?
A Dropbox Bot is a small robotic software that airSlate uses to help you automatically transmit completed documents from your workflows into designated folders in your Dropbox account. airSlate uses a no-code technology, meaning you don't need any special skills to set up Bots. Simply add the Save to Dropbox Bot to your Flow, link your Dropbox account, specify which documents you need to send and what folder you want them to be stored in, and indicate when the Bot should act. This is a great solution for everyone who's looking into how to quickly archive files in Dropbox.
Why do I need a Dropbox Bot?
Dropbox is a cloud service that individuals and companies use to store files online and easily share them with others. You can pass files to your Dropbox account by simply dragging and dropping them in a folder you need or use the Upload button in the designated folder and browse for the files on your device. However, automating the process can save time and prevent you from errors and manual misclicks. If you're thinking about how to automatically save documents to Dropbox, try using airSlate, a no-code BPA solution. Subscribe to the airSlate Academy and explore how to correctly add and configure the Save to Dropbox Bot and seamlessly transmit files to your cloud storage with no manual input or hassle.
How can I add the Save to Dropbox Bot to my Flow?
It's very simple, any team member without coding skills can easily implement the Dropbox Bot into a workflow. Choose the Save to Dropbox Bot from the list of integration Bots and click Install. Start the setup process by connecting your Dropbox account to the workflow, then choose the folder where you want to save your forms. Configure other conditions like which documents from your Flow you need to transmit, in what file format they should be saved, and what should trigger the Bot to act.
Where can I find out how to save documents to Dropbox?
airSlate is the perfect solution for everyone who's looking into how to save a file to Dropbox without manual effort. Create an account and join the airSlate Academy. After you learn the fundamentals, take the Save to Dropbox Bot course. You'll find clear guidance on how to launch the Bot and how to save completed documents in Dropbox in seconds.
How do I auto save files to Dropbox?
Manually uploading each document and form to your cloud storage is burdensome and painstaking. If you're looking for easy ways on how to auto save files to Dropbox and automatically archive all completed forms in a specific folder, consider using airSlate, a comprehensive no-code workflow automation platform. The tool helps anyone to automate any business process and routine task without having programming skills. You can check how to archive forms in Dropbox by taking the free Save to Dropbox Bot Course at the airSlate Academy.
How do I save a file to Dropbox?
Looking for how to save documents to Dropbox, you can find standard methods like manually copying them into a Dropbox folder on your device or using the Save As option to send files there directly. But when working with a large amount of forms, the best way to transfer them to the cloud is by using workflow automation tools like airSlate. The platform has a Dropbox referral Bot that enables users to set up an automatic file transfer to a specific cloud folder. It works upon a set condition, and setting it up doesn't require users to have any coding skills. Get more information about how to save a file to Dropbox by taking the corresponding free course at the airSlate Academy.
How can I archive files in Dropbox?
Instead of manually copying files to Dropbox, use airSlate, a BPA platform that enables users to easily automate just about any business process and archive documents and forms to their cloud account once they are completed. When building the Flow, install the Save to Dropbox Bot and link your storage service account. While configuring the settings, you can select to save your forms in a .zip format or as PDFs by default. Check the airSlate Academy course dedicated to the DropBox Bot and discover more on how to easily save documents to Dropbox.
How do you automatically save files to Dropbox with notifications?
With the right automation software, learning how to save docs in Dropbox is easy as ABC. Register an account with airSlate, an end-to-end automation platform that doesn't demand users to have extra IT specialists or coding skills to configure your workflows with Bots. When creating a Flow, add the Dropbox Bot, link your account, and set what files, when, and what folder the Bot will transmit data to. Take the specialized course with the airSlate Academy to learn the whole setup process. The course doesn't explain how to make a Bot to announce things you post on Dropbox, it only shows how to automatically transmit your file to a certain cloud storage folder. However, you can simply turn on notifications in your Dropbox account to be aware when new documents are passed to the account.
Where can I learn how to link Dropbox to a Discord bot?
If you're looking for how to link your Dropbox account to a Discord bot, you need to check the Dropbox help center and check what integrations they offer. Tools like Zapier also allow you to connect Discord and Dropbox and set up data flows between them.
Do you know how to open a cracked bot from Dropbox?
When you install the Dropbox Bot in your Flow and configure its settings, you need to carefully indicate the cases for when the Bot should act. However, if you set up the Bot with logical errors, it might fail and not pass a document to the designated cloud storage. In this case, you can still set up what to do. In the Advanced settings, choose whether to Proceed with Revision or Block Revision. Sign up for free courses at the airSlate Academy to get more information about workflow automation and how to seamlessly save files to Dropbox with no-code BPA technologies.