Self-paced
Pre-fill from NetSuite Records
Self-paced
Pre-fill from NetSuite Records
Discover a simple and automated way to eliminate manual data entry, inaccuracies, and slow turnaround when populating documents with data from a single or multiple NetSuite records.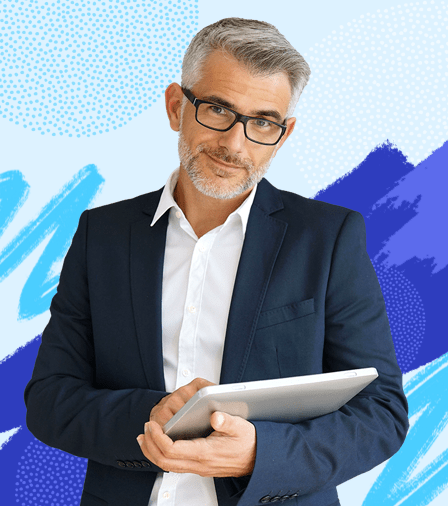 About this course:
Learn how to automatically populate your document workflows with data taken from NetSuite records while staying focused on more important tasks.
What does this course cover?
This course details how to automate data routing and eliminate manual routines by connecting your document workflows to the NetSuite organization you are working on.
Why was this course made?
We created this course to explain how to automatically populate data-heavy workflows with information you need from NetSuite records.
Who can enroll?
Anyone can enroll in this course to learn how to automatically pre-fill documents with data from the NetSuite records of their choice.
The materials for this course include:
learning resources to help you learn how to automatically populate documents with data from your NetSuite organization.
quiz to consolidate your acquired knowledge.
What you will learn
How to connect or disconnect a NetSuite account and change or share the connection
How to select one or multiple NetSuite records for pre-filling documents
How to decide when documents should be pre-filled
How to create tags to easily find the completed documents
| | |
| --- | --- |
| Duration | 15 minutes |
| Badge | A sharable achievement is included |
| Subject | The Pre-fill from NetSuite Records Bot |
| Level | Intermediate |
| Language | English |
| Price | FREE |
| Rating | |
| Enrolled | 1944 students |
Earn a verified certificate to demonstrate the skills you gain
Verified by airSlate
Receive an airSlate-issued certificate with the airSlate logo to verify your achievement and expand your career prospects.
Shareable on social media
Post your certificate on LinkedIn or add it directly to your CV.
All you need to digitally transform your business
The airSlate Academy combines everything you need to digitally transform your business, including legally binding eSignatures, advanced PDF editing, and automated workflows.
eSignature workflows
Familiarize yourself with eSignatures, their implementation, business value, and learn how to create legally binding eSignature workflows for your business.
Paperless workflows
Change the way you work with documents into an interactive online experience and learn how to make your documents look professional.
Achieve your career goals with airSlate's advanced certification programs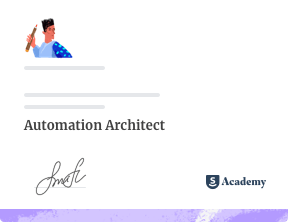 Automation Architect
Learn how to make any process in your workflow run like clockwork. Automate each step using Bots and triggers and perform integrations with popular CRMs like Salesforce or MS Dynamics 365.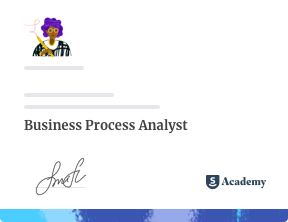 Business Process Analyst
Identify which processes in your workflow can be automated. Learn key metrics to propel your business forward and increase your return on investment (ROI).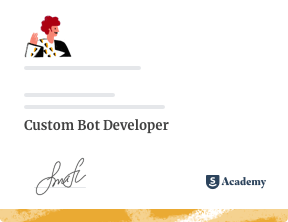 Custom Bot Developer
Learn how to design and develop airSlate Bots — a powerful robotic process automation tool that can be customized using airSlate.
View the certificate
Become an airSlate Partner
Students who complete the airSlate Academy courses are welcome to become partners. Get the necessary skills for building automated processes, helping airSlate newbies, and generating revenue.
Accelerate business processes with airSlate's NetSuite integration
NetSuite is a popular ERP system widely known across the globe. In fact, it's a solid set of cloud-based software that helps companies manage their financial operations, track projects, and manage customer relationships. Within one system, you get access to a complete database, which includes everything from payments to your phone numbers. If you enter data into the system, you can view, analyze, and change it at any time.
How to set up the NetSuite export function?
The ERP system uses high-end security measures such as IP address restriction and automatic user logout from the system in standby mode. Even if you forget to log out, your data is still safe. However, one of the main reasons why people choose it over the competition is its ability to integrate other software using its huge database of client information along with its ability to set up NetSuite exports.
Contract preparation. Access to data empowers you with the ability to pre-fill contracts using client data without manually entering it. You don't need to search for a client profile because all the information you need transfers automatically to your form. Get rid of time-consuming processes and focus on important tasks instead of copying and pasting numbers.
Sales invoice. Invoicing is an essential process for any company in an area where a single mistake can have high costs. By adopting NetSuite integration, you can avoid running the numbers and manage data seamlessly without hassle. No matter how large your company is, you can create an unlimited number of documents without human intervention.
Reporting. To clearly highlight a company's goals and find out which processes require more attention, employees need to create analytical reports. The problem is that it takes a long time to organize such reports manually, but with the help of integration, you can select the data you need for analysis in a few clicks.
The NetSuite Integration API is an open source that, theoretically, anyone can use. But unfortunately, the ERP system is quite complex, so without a clear understanding of what data you need to push and pull, the NetSuite integration may not be useful. Moreover, you need a team of programmers who can maintain this data binding and change it whenever required. An inflexible process will cost you a fortune and may require routine modifications.
There's another way to effortlessly establish data transferring between systems using a solution that's already integrated with NetSuite, for example, airSlate.
airSlate is an all-in-one solution that helps you integrate any process with the most popular CRMs, ERPs, databases, and so on. It's easy-to-use and suits businesses for the following reasons:
No code. If you want to set up the NetSuite export process using airSlate, just connect your account, and that's all. You don't need to write code or hire programmers. airSlate no-code Integration Bots do everything else for you.
Flexibility. You can delete, set up, and install Bots whenever you need. Customize each Bot according to your requirements without having to contact support. Update your workflow in a few clicks any time you need to update it.
Free plan. The best part about using airSlate is that you can choose the free plan and practice as long as you like — no rush before buying. Test it out with various processes to better understand if it suits you and your business.
How does the airSlate Academy help teams better understand the NetSuite integration?
airSlate understands how important the NetSuite integration is to your organization. That's why we created the Pre-fill from NetSuite Records Bot course by the airSlate Academy. Combining theoretical and practical knowledge, the course clarifies all the ins and outs of using the NetSuite integration Bot and helps users like you install, configure, and deploy it hassle-free.
Minimize data entry errors
Eliminate inaccuracy in reports
Enhance efficiency
Build a cost-effective process
Reduce the human factor
Sign up for the course for free and take it at your own pace. No hidden fees or time-consuming registration. Just jump in and start learning.
Questions & answers
Here is a list of the most common customer questions. If you can't find an answer to your question, please don't hesitate to reach out to us.
Is the NetSuite integration hard to learn?
NetSuite offers a wide range of customization options for companies that want to facilitate their backend business processes. No wonder some of them might require a steep learning curve. You can learn one of the aspects of working with NetSuite by enrolling in our airSlate Academy course on the Pre-fill from NetSuite Records Bot and find out how to export data from NetSuite with ease.
Do I need developers to get the NetSuite integration up and running?
Usually, it depends on the complexity of the solutions you would like to implement using NetSuite. For example, setting up NetSuite integration API requires you to hire developers with knowledge of certain programming languages and frameworks. However, for simple tasks like NetSuite export of data, you can use an all-in-one no-code solution like airSlate. All it takes to automate the function mentioned above is configuring and launching the Pre-Fill from NetSuite Records Bot.
How does NetSuite export work in airSlate?
To get started with NetSuite automation in airSlate, you need to connect your NetSuite and airSlate accounts and configure the Pre-Fill from NetSuite Records Bot. Based on the configurations and conditions you set for the Bot, airSlate will instantly start pulling mapped data from your NetSuite records.
Is it safe to use airSlate as a NetSuite integration?
All the functionality in airSlate was designed with security in mind. In airSlate, your data is safeguarded by SOC 2 Type II and PCI DSS certification. The company also implemented the leading compliance standards, such as FERPA, CCPA, HIPAA, and GDPR, to give users more control over the information they share. On top of that, airSlate offers security-centered features such as two-factor authentication, Audit Trail, and 256-bit encryption.
How can I benefit from using NetSuite integration Bots in airSlate?
First, it takes little to no time to learn how to set up the Bots. Unlike other similar solutions, our Bots don't require you to hire developers or purchase training for your team to learn how to export orders in NetSuite or push the data back to your NetSuite account(s). Plus, it offers multiple customization options that let you get the most out of the automation process. As a result, you get a more accurate and less time-consuming output.
What NetSuite integration Bots does airSlate have?
Apart from the Bot that lets you process NetSuite export of data, airSlate also offers the following Bots: the Export to NetSuite Record Bot, the Create NetSuite Record Bot, and the Update NetSuite Record Bot.
How many accounts can I link to a NetSuite export Bot in airSlate?
airSlate doesn't limit you to just one account. Our functionality allows you to connect multiple accounts and disconnect them at any time. Also, every time you add the same account, airSlate saves it as a separate connection. To get more extensive information on how to export data from NetSuite, check out our course on the Pre-Fill from NetSuite Records Bot.
Does airSlate allow for the use of a NetSuite export Bot along with other NetSuite Bots?
Yes, you can set up and configure all available Bots at the same time within a single Flow. Yet, you need to add and launch each NetSuite integration Bot separately.
Do I need to take a course to learn the NetSuite integration options in airSlate?
In today's world, being able to automate business processes is a crucial skill to learn. That is why we recommend taking the airSlate Academy's courses on NetSuite export and other options. This way, you can get the most out of all integration and automation tools available in airSlate.
Do I need to match records manually to launch the NetSuite export Bot?
Our NetSuite Export Bot, the Pre-fill from NetSuite Records Bot, allows you to design an automated export process based on specific Conditions and Advanced Settings. One of them is mapping. It lets you connect NetSuite record fields to Slate fields (a Slate is a copy of any document that's had an action taken to it). If you want to learn how to export orders in NetSuite and minimize manual data entry, enroll in our Pre-fill from NetSuite Records course.