Self-paced
The Send a Slate to Salesforce Contact Bot
Self-paced
The Send a Slate to Salesforce Contact Bot
The Send a Slate to Salesforce Contact Bot automatically emails a Slate (collection of documents) to selected Salesforce contacts. In this course, you will learn how to install the Bot and set it up.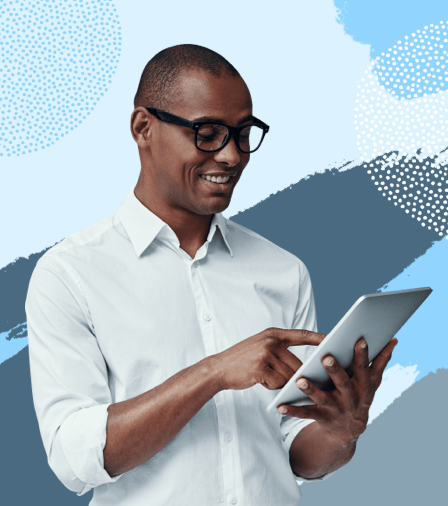 About this course:
Learn how to automate the process of emailing Slates to anyone in a Salesforce contact list so that they can follow the Slate link and fill in their required information.
By the end of this course, you will be able to install the Send a Slate to Salesforce Contact Bot and adjust it to your workflow.
What does this course cover?
This course covers the entire process of configuring the Send a Slate to Salesforce Contact Bot from connecting your Salesforce account to setting conditions for when the Bot will act.
Why was this course made?
We created this course to explain how to automatically email Slates to Salesforce contacts using the Send a Slate to Salesforce Contact Bot.
Who can enroll?
Anyone can enroll in this course and we recommend doing so while getting to know airSlate better.
The materials for this course include:
learning resources to help you set up the Send a Slate to Salesforce Contact Bot on your own
practice sessions so you can consolidate learning through practical application
What you will learn:
How to connect airSlate to your Salesforce account
How to choose a Salesforce base and related objects
How to select an email field from a record
How to assign a role to a Salesforce contact
How to find a starting Salesforce record containing a certain contact's email
How to set conditions for when a Slate will automatically be emailed to a Salesforce contact
| | |
| --- | --- |
| Duration | 1 hour |
| Certificate | A verified certificate is included |
| Subject | The Send a Slate to Salesforce Contact Bot |
| Level | Intermediate |
| Language | English |
| Price | FREE |
Earn a verified certificate to demonstrate the skills you gain
Verified by airSlate
Receive an airSlate-issued certificate with the airSlate logo to verify your achievement and expand your career prospects.
Shareable on social media
Post your certificate on LinkedIn or add it directly to your CV.
Achieve your career goals with airSlate's advanced certification programs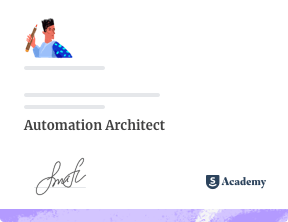 Automation Architect
Learn how to make any process in your workflow run like clockwork. Automate each step using Bots and triggers and perform integrations with popular CRMs like Salesforce or MS Dynamics 365.
Business Process Analyst
Identify which processes in your workflow can be automated. Learn key metrics to propel your business forward and increase your return on investment (ROI).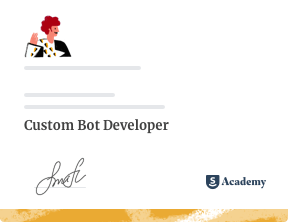 Custom Bot Developer
Learn how to design and develop airSlate Bots — a powerful robotic process automation tool that can be customized using airSlate.
See the certificate sample
Become an airSlate Partner
Students who complete the airSlate Academy's courses are welcome to become partners. Get the necessary skills for building automated processes, helping airSlate newbies, and generating revenue.
Why Salesforce Is an Industry-Leading Solution
Salesforce is one of the most popular CRM systems known for its comprehensive capabilities in helping businesses grow faster. It streamlines customer databases in a way that makes developing better relationships with clients (Salesforce contacts) easy.
To get started, you don't need to install any additional software because it's a cloud-based solution. Just make sure your internet connection is strong enough to run your browser, evaluate graphs and charts via powerful analytics widgets, or access any Salesforce contact info from the database.
How to send a text to a contact in Salesforce
In a usual Salesforce workflow, to send email to a contact, users need to click Send an Email via Activity History from within the record. Then, they can choose format types like Text-Only (regular text without any formatting) and HTML (with different fonts, images, buttons, and other interactive elements), create an electronic mail body, and send it out.
Is there a way to make contacting Salesforce contacts faster?
Salesforce is already great at sending messages to contacts, especially via email. Even though there are plenty of predefined templates on the internet and many in your company's templates library already, they still need to be manually copied and pasted and then sent as emails to Salesforce contacts. It's monotonous, and as a result, it requires time, effort, and attention to get it done. In addition, the risk of human error is high too. Obviously, if you want to get to the next level of your business, issues like the ones just mentioned need to be eliminated.
Automation as a solution for accessing your Salesforce contacts
If you're using a powerful and capable solution, running several workflows parallel to each other shouldn't be a problem. Simply set conditions (rules), actions, notifications, and monitor/review each process's progress simultaneously.
Via automation, you can avoid repetitive tasks and free up more time for valuable duties like communication with customers. Customers that know more about your brand and company will more likely come back and order your services or buy products again. Processes automated by BPA and DPA tools get tasks done much faster than people do. Avoid gaps, lost hours, and speed up how quickly you can help customers get what they need.
In addition, automated emails usually can be personalized. Customers love personalization, so they'll pay more attention to individualized recommendations and offers.
How to automate the sending of texts to contacts in Salesforce
Many third-party services allow you to send emails to Salesforce contacts. But first, you need to make a decision. Do you really need to send them texts with links to third-party services just to keep the workflow running? Doing things that way, you'll need to create new integrations and connections to transfer data from one system to another. It can take a lot of time and cost a lot of money.
In situations like we just talked about, airSlate is what you need. The platform allows you to combine all the services required for managing digital work successfully. You can consolidate multiple CRM and email marketing systems, databases, and cloud storage services. This way, you'll be able to process your Salesforce workflows and send emails to contacts all from one reliable solution, without having to bounce from tab to tab.
airSlate automation is processed by specialized software robots — Bots. Each of them completes one particular task: pre-fills data, exports it to databases, sends an SMS or a notification, etc. If you use airSlate to contact customers, you'll experience more mutually beneficial opportunities and complete business processes much easier. For example, you'll get the capability to send forms for completing, contracts for approving, or documents for signing without repetitive manual clicking. The system will do it for you.
Do more with the Send a Slate to Salesforce Contact Bot. Follow the instructions below to set it up:
Upload a document template that needs to be sent.
Assign roles and fields for recipients to fill out.
Connect your Salesforce account.
Define conditions for when the Bot will act.
After that, once the defined conditions are met, the system will automatically connect to Salesforce and send individual emails to contacts, even without opening the CRM system itself.
How to automate communicating with Salesforce contacts like a Pro
Document process automation is a new word circulating professionals and other experts focussed on the automation of digital documents and how those documents are handled and stored. airSlate is a unicorn in the automation sphere for a wide variety of people because of two main reasons:
It has a user-friendly interface and is easy to use for anybody, even those who don't have any computer skills.
It has its own free Academy that teaches users how to implement automation into their business.
If you want to learn how to reach your customers in the most efficient way — enroll in the specialized Send a Slate to Salesforce Contact Bot course by airSlate Academy!