Self-paced
Integrating Workflows with CRMs
Self-paced
Integrating Workflows with CRMs
This course helps users who work with CRM systems automate their workflows. It includes all the ins and outs of CRM integrations and provides detailed guidelines for performing airSlate integrations with Salesforce, MS Dynamics 365, and NetSuite.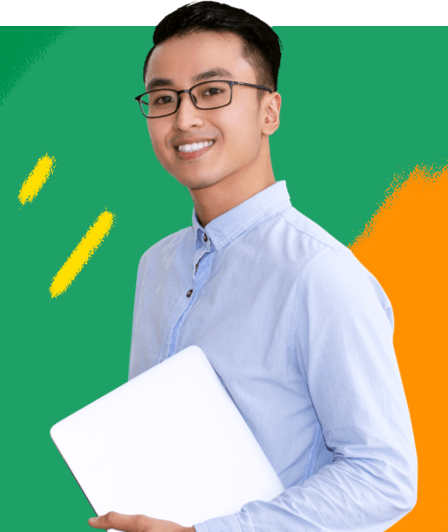 About this course
The course gives a deep-dive into workflow integration with popular platforms such as Salesforce, Netsuite, and MS Dynamics 365. You will attain the skills needed to configure airSlate integrations with CRMs, routing documents, and transferring data.
By the end of this course, you will be able to administer airSlate for Salesforce, Netsuite, and MS Dynamics 365 and use their functionality to the fullest.
What does this course cover?
This course provides a detailed explanation of how airSlate works with Salesforce, Netsuite, and MS Dynamics 365.
Why was this course made?
We created this course for those who want to learn the ins and outs of CRM integrations with airSlate to take their company's business processes to the next level.
Who can enroll?
Anyone can enroll in this course and we recommend doing so while getting to know airSlate better.
The materials of this course include:
learning resources to help you grasp the idea of airSlate integrations with popular CRMs
interactive practice sessions so you can consolidate learning through practical application
What you will learn
The value of CRMs for greater business effectiveness and efficiency
The process of integrating airSlate with Salesforce (Bots, peculiarities, and setup)
The process of integrating airSlate with MS Dynamics 365 (Bots, customization, and stages)
The process of integrating airSlate with Netsuite (Bots, configuration, and peculiarities)
| | |
| --- | --- |
| Duration | 3 hours |
| Certificate | A verified certificate is included |
| Subject | Integrating Workflows with CRMs |
| Level | Advanced |
| Language | English |
| Price | Free |
Earn a verified certificate to demonstrate the skills you gain
Verified by airSlate
Receive an airSlate-issued certificate with the airSlate logo to verify your achievement and expand your career prospects.
Shareable on social media
Post your certificate on LinkedIn or add it directly to your CV.
Achieve your career goals with airSlate's advanced certification programs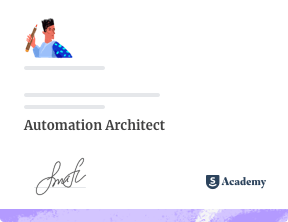 Automation Architect
Learn how to make any process in your workflow run like clockwork. Automate each step using Bots and triggers and perform integrations with popular CRMs like Salesforce or MS Dynamics 365.
Business Process Analyst
Identify which processes in your workflow can be automated. Learn key metrics to propel your business forward and increase your return on investment (ROI).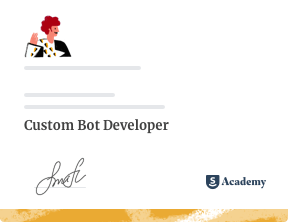 Custom Bot Developer
Learn how to design and develop airSlate Bots — a powerful robotic process automation tool that can be customized using airSlate.
See the certificate sample
Become an airSlate Partner
Students who complete the airSlate Academy's courses are welcome to become partners. Get the necessary skills for building automated processes, helping airSlate newbies, and generating revenue.
What is data integration?
Data integration in information systems is the provision of a single unified interface for access to a set of diverse independent databases. Users get access to the whole group of integrated sources in a single workspace. We call the solution providing the user with these capabilities an integration system.
Data integration tools: cross-link sources
Modern organizations strive to use a large number of channels for interacting with customers, each of  which requires a separate IT application. Alongside this, each department involved in its specific task is working with a specific IT system. Therefore, the integration of different systems and applications is strictly necessary for effective business management.
The data integration software simplifies document management processes for teams. An employee doesn't need to know what databases are used, what their properties are or how to access them. If it's a good integration, then everything will connect smoothly as if it's one platform/system.
Traditional database systems, repositories, websites, structured data files, and CRMs can be integrated data sources. Today, two data integration techniques exist and are in active use. These are ETL (Extract-Transform-Load) technology, or consolidation and EII (Enterprise Information Integration) or federalization.
Data integration helps modern businesses succeed
A single IT system for workflow automation leads to bulky, complex and limited business functions. This is due to the coexistence of common objects in the system. Often this leads to overloading and a lack of flexibility as a result of bringing all the objects into a pile. As a result, a single business with multiple software often leads to confusion, inefficiencies and performance losses.
airSlate's experience and expertise can help turn your business systems into a single streamlined and feature-rich environment.
Thanks to today's open technologies, a business can take all the advantages of airSlate, the only no-code workflow automation platform, that optimally solves every task, be it small and local or large and global.
Moreover, get instant access to professionally designed online courses where you learn the goal of data integration and its key approaches, the value of CRMs for business efficiency in airSlate, the process of Netsuite, Salesforce and MS Dynamics 365 integration. Build on your professional skills with airSlate's free advanced certification programs that cover a wide range of topics. From basic courses on business and document management to expert certification in implementing automation.
Enterprise data integration made easy with airSlate
Even if a company gets all the data it needs, this content may come from several different sources. For example, using the Client 360 view, it's necessary to combine information from their CRM systems, marketing operations software, web traffic, customer success and sales systems. The right data integration tools, like airSlate, help collect everything in a single shared workspace for analytical tracking and operational actions.
Creating workplace harmony with airSlate means you can focus more on being productive and closing more deals.
See what you get:
guaranteed security for commercial information and protection against unauthorized access;
flexible system for analytical reporting and making effective management decisions;
prompt access to data about the company's current situation;
a centralized database for recording all documents;
full control over the transaction at each stage of the sales funnel;
a platform that builds on the functionality and dynamic between all parties involved in a typical workflow for maintaining a strong customer relationship.
airSlate workflow automation defines in what sequence, who and when will finish work, what data and files to prepare and transfer.
As a result, employees make far fewer mistakes and become interchangeable because the repetitive and routine actions are taken care of by airSlate. Remove misunderstandings and miscommunication between departments, and make business clear and controllable.