Become an airSlate
partner
Partner with the most powerful business automation
platform to delight your customers
An end-to-end automation platform that fits the needs of the most demanding customers
We help businesses run better and faster by using an end-to-end, no-code business automation platform. Our products empower teams to digitize their work and live happier, less stressed lives.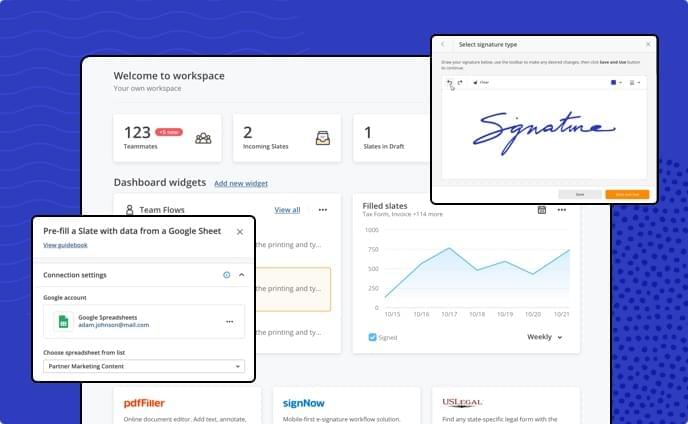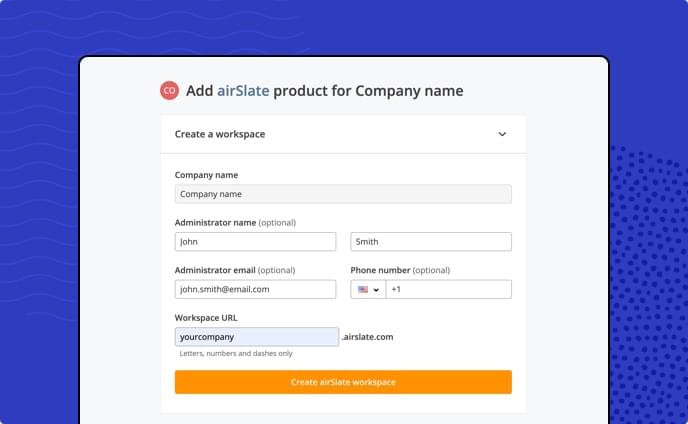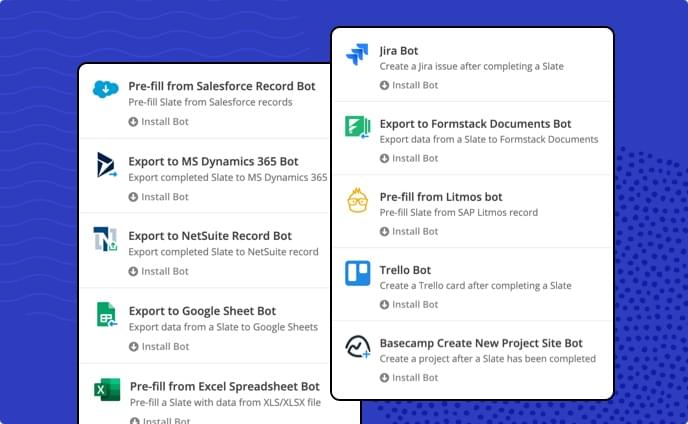 One solution instead of five allows customers to maintain efficiency and reduce spending. airSlate has everything businesses need, from web forms to e-signature and payment collection workflows.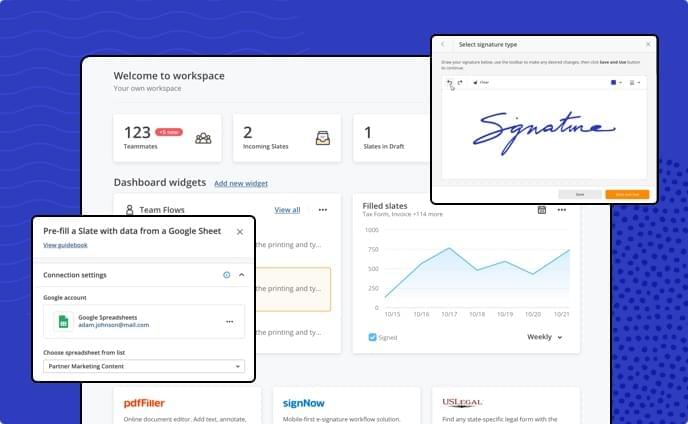 Easy to configure and deploy
airSlate decreases the costs of configuration and speeds up workflow deployment by up to 10 times. Ensure faster time to value by configuring, automating, and integrating business processes without coding or APIs.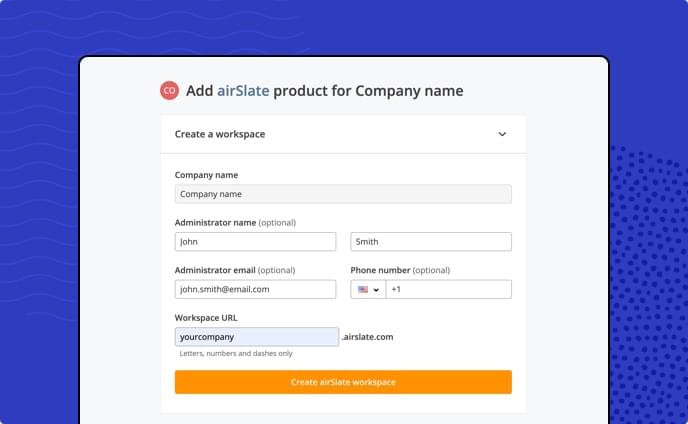 airSlate is the only platform that is natively multi-cloud, ensuring all workflows function across several cloud applications at the same time. Streamline workflows to improve data quality with real-time records' update.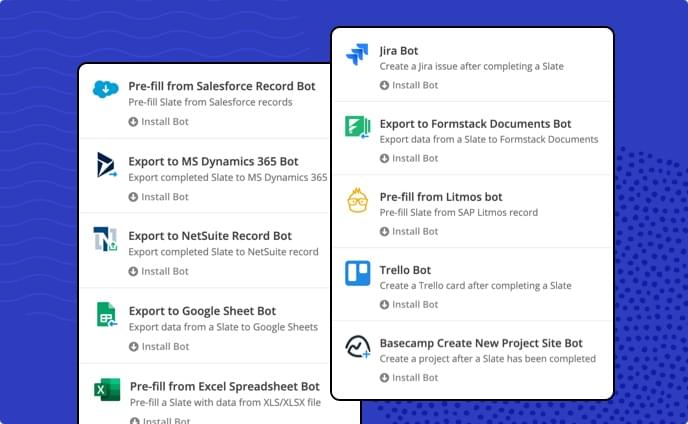 A Partner Program tailored to you
airSlate fundamentally changes the way businesses run, facilitating growth without the growing pains. Our Partner Program offers the same to you. Propel your business by joining the airSlate Partner Program.
guidance
Our program aims to accommodate different types of partnerships and business models. Your success is our priority, that's why we're always here to offer you support and tailored guidance.
innovation
airSlate products address modern needs with forward-thinking tools. Our Partner Program embodies the same principle — as a partner, we offer you the latest insights and resources to foster business growth.
knowledge
We make sure you have everything you need to succeed. Access sales enablement materials, enroll in any airSlate Academy courses, and get certified in business workflow automation.
Apply

Start here by applying to the Partner Program.

Qualify

Depending on your business model, our team will identify the best partnership option for you.

Start

Once approved, explore the portal with all the materials you need to get started.
Become a partner
Demonstrate your proficiency
We created the airSlate Academy and certification program to help you learn and showcase your progress with airSlate.
Certifications and specializations help communicate your expertise in a wide variety of no-code business automation tasks. Gain the knowledge you need to enhance your competitive edge and provide the best experience to your customers.
What partners and customers say about airSlate
Essentially, airSlate is paying for itself with the positive impact it has had on our workflow.
The flexibility of airSlate allowed us to design a workflow that works for us. The automation built into airSlate helped us remove many manual steps in our old process.
Along with making us more efficient and saving us an incredible amount of time, airSlate was easy to set up, and its templates are already set in a way that is more simple to use.
Introduce businesses to the future of work
Our suite of globally recognized products spans business automation, e-signature workflows, and PDF editing to facilitate digitization and automation for business processes at any scale. Explore the products and learn more about their partnership programs.
Partner with airSlate
Become an airSlate partner to drive revenue and business growth. Deliver value to your customers by providing them with an end-to-end business automation solution that scales with their needs.