Basecamp create new project site Bot
The Basecamp Create New Project Site Bot сreates a project in Basecamp using data from completed Slate documents when certain conditions are met.
Try automation, it's free!
What the Bot does
Creates a new project in Basecamp.
When to use
Install the Basecamp Create New Project Site Bot when you need to automate the process of creating a project in Basecamp. For example, once your marketing campaign request has been approved, a new project in Basecamp will be automatically created based on data from the completed form.
Author airSlate Inc.

Setup duration

on average 5-10 min.

Used in

35

Flows

Used in

23

Workspaces

Installed

279

times in the last 30 days

100%

success rate
Get the Bot up and running in minutes. No coding required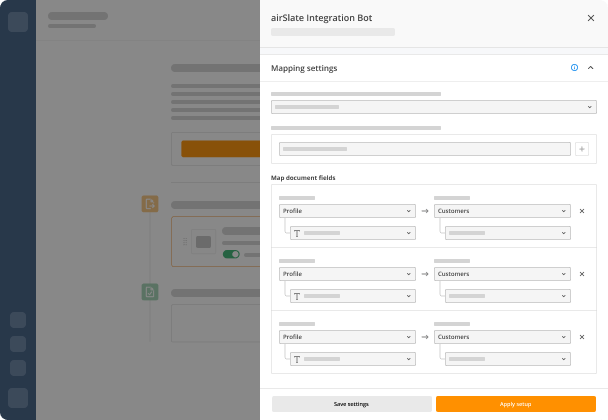 Map fields in a document to the fields of your system record's entity
Configure Bot settings
First, connect to your Basecamp account. Once connected, select the relevant entity and choose where the new record will be created. You can also select a related entity. Then, specify what information from the document will be used to create a new record.
Note: To install and configure Bots, start by creating a workflow.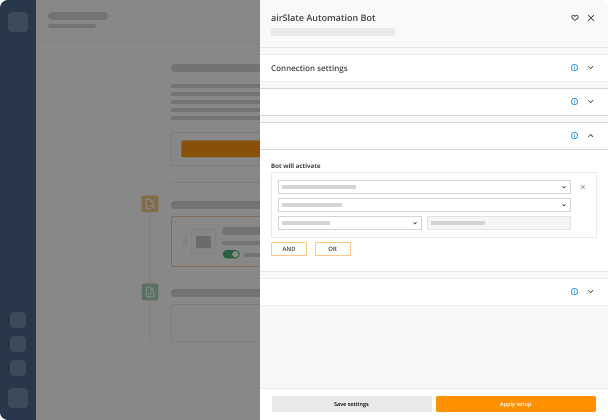 Add multiple conditions and tell the Bot to run when all or some of them are executed
Add conditions for when the Bot should run
Define what will trigger the Bot to act. These can be a specific date, document data, user roles, email, or name. E.g., select fields in an order form and tell the Bot to create a new record when these fields have been filled out.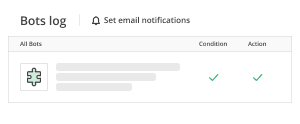 View the Bots log or use tags to check if the Bot ran successfully
Get a new record created in seconds
Once the Bot is configured, share your document with anyone who needs to sign and complete it. Based on the conditions you've set, the information added to the document fields you've specified will be used to create a new Basecamp record.
Try pre-built workflows to experience the Basecamp create new project site Bot in action
Install the Basecamp create new project site Bot
to automate your business interactions
Create a Basecamp project in a few clicks
If you have been wondering how to create a new project in Basecamp, here is a tool to help you get it done. Being a solution for real-time communication, Basecamp helps teams keep track of their to-do list, priority tasks, deadlines, etc. Since airSlate focuses on simplifying business processes by means of automation, integration with this teamwork software tool is a logical step in that direction.
The Basecamp Create New Project Site Bot enables you to integrate with the teamwork software and creates your project automatically right after your Slate is completed. This airSlate integration Bot has a number of useful features that will result in:
Increasing the productivity of your work
Improving employees' performance
Saving plenty of time for tasks that require human involvement
Speeding up document processing
Improving collaboration between teammates
Eliminating the likelihood of human error
Installing the Basecamp Create New Project Site Bot takes a couple of seconds. All you have to do is connect your account and complete the general settings. airSlate's user-friendly interface will provide you with all the instructions.
In addition, select Bot execution conditions or add advanced settings. For instance, you can set how you want the Bot to work; after each Revision or only once, create tags to make searching for the Slate you need easier, and more. These features are optional, yet they make the process much faster and more convenient.