Why manage contracts
with airSlate?
You and your team get everything you need to create and manage intelligent contracts
How does Contract Management work in airSlate?
Learn how to generate data-driven contracts and manage them right in airSlate
Speed up contract management: from creating a doc to getting it signed and archived
Learn how to automate your contract management workflow.
Start Free Trial
Create a data-driven contract

Share a contract with all parties for negotiation and redlining

Send notifications to all parties when new comments are made

Send the contract for signing in a role-based order

Update CRM records using the information from the signed contract
In addition to contract management,
airSlate features:
Built-in e-signature solution
PDF editor and annotator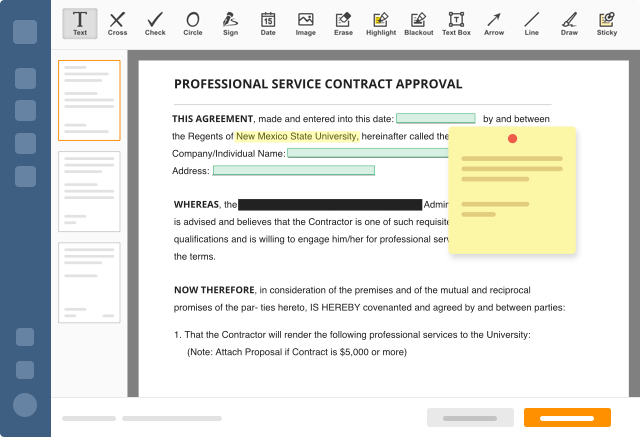 Web form builder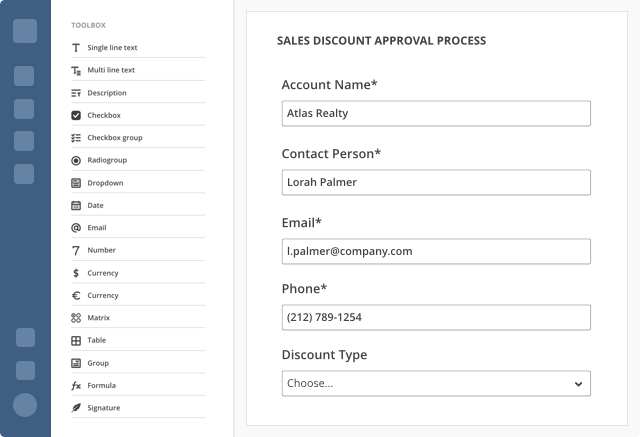 Custom workflow routing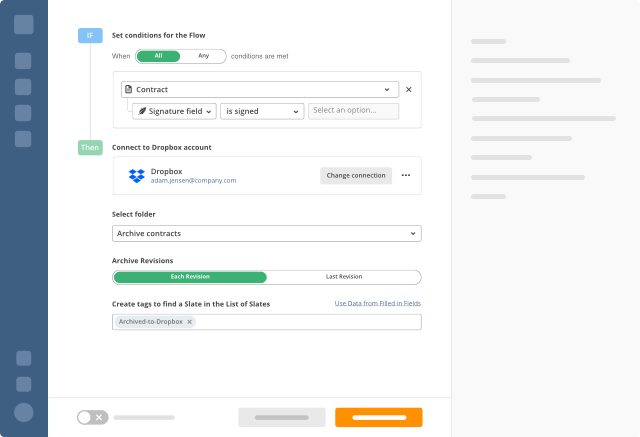 Robotic process automation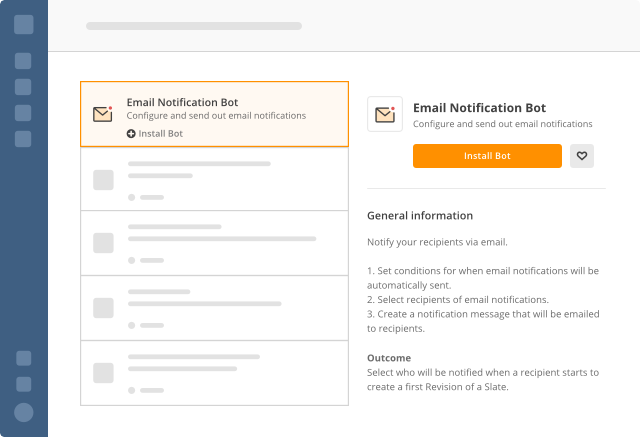 No-API CRM & Cloud integrations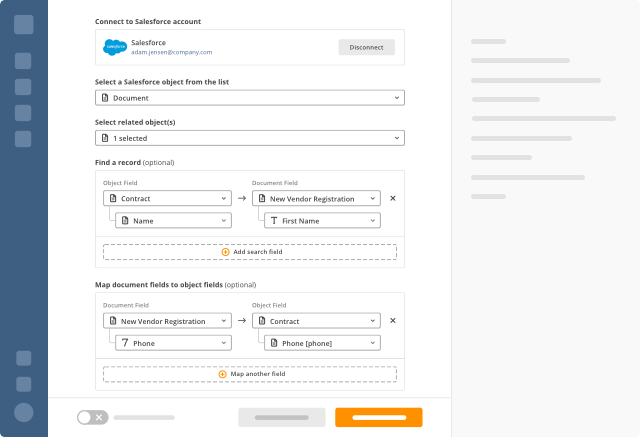 Built-in e-signature solution
PDF editor and annotator
Web form builder
Custom workflow routing
Robotic process automation
No-API CRM & Cloud integrations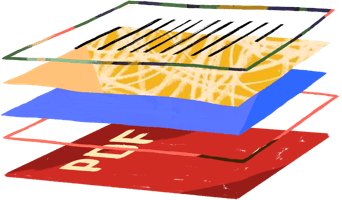 Set up the Perfect Contract
Lifecycle Using airSlate
Contract management has become an integral part of any company's document workflow. Unfortunately, the processing of every particular document can be a complicated and painstaking process.
airSlate was developed to simplify and speed up document creation, certification, and processing. Our solution guarantees the setting up of the full-featured flow, smart adaptation, and customization of document creation, filing and certification steps. The contract workflow automation is achieved according to the usage of the user-friendly interface and powerful multi-functional toolkit.
The fully secure template management environment is empowered with the following features:
1. Everything you need in one solution. No need to process additional integrations with external solutions.
2. Fast and easy flow creation and administration. You can create it for free.
3. Automation bots help to fully eliminate all human work. With bots, one can not only set up notifications and reminders, but also control the signing and filing processes according to the individual configurable conditions.
4. Automatic generation of a file with completed cells. The system can use information from a spreadsheet or CRM to pre-fill needed fields. Also gathering data and compiling it into one file is also available.
5. You may share a flow with anyone, no matter if the person is registered in the system or not.
6. Partner mode which allows users to only access documents they have permission to.
7. Usage of configurable templates for the faster creation of new documents.
8. Keeping track of all changes and having full control over access permissions to different team members.
9. Getting the full analytic dashboard, which is easy to set up and access.
10. Making use of the audit trail system to track all the edits.
Every team can create an unlimited number of workflows and slates. The generation process is simplified through the usage of bots, helping to automate and set up every step in the process of document generation. With this online solution, the whole company can focus on more important business, since time spent on paperwork will be significantly reduced.
Show more
Out of the box Integrations
Connect your essential business tools to airSlate and make it your project control center. Salesforce, MS Dynamics 365, Google Sheets, MS Office 365, Airtable and many more.
You're in good company
Teams from every industry run their daily workflows
on airSlate and its associated solutions
Sign up to automate your business
with airSlate