Why automate workflows in airSlate?
Transform your complex processes with smooth airSlate workflows
How does workflow automation work in airSlate?
Learn how to easily automate the most sophisticated workflows in a few steps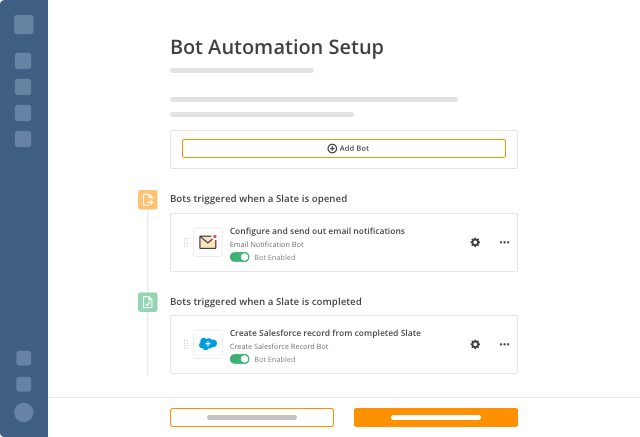 step 2
Choose Bots and set up conditions
Choose Automation and Integration Bots and configure them for every workflow action.
Next step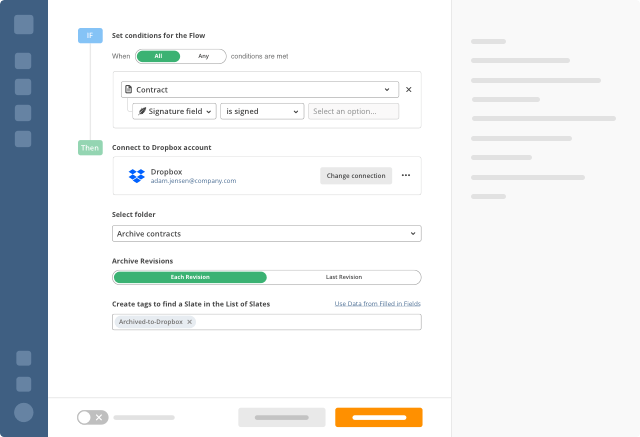 step 3
Watch how workflow automation operates
Send out your documents to recipients, collect completed documents, and check CRM updates.
Start free trial
Get workflows like this up and running
in 30 minutes, not 30 days
01

An insurance agent receives a claim from a customer and sends over an Insurance Claim form that has been automatically

pre-filled

with that client's Salesforce data.

02

The customer completes and signs the form online. Once finished, the form is automatically sent back to the agent's manager.

03

Once the manager has approved the form, a receipt is automatically generated using the airSlate document generator and is sent to the customer.

04

Both the customer and agent receive instant email notifications confirming the claim's approval. An airSlate Bot then sends payment to the customer's bank account.

05

Part of the Claim form's information is used to automatically update the customer's Salesforce record. The Claim is then transmitted separately to the company's internal record management system, the receipt of the processed claim is saved to a folder in Dropbox.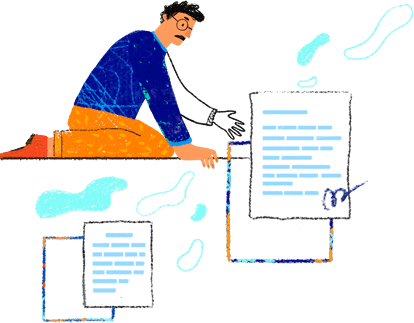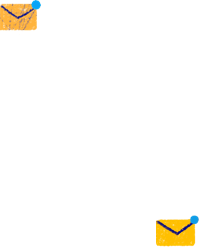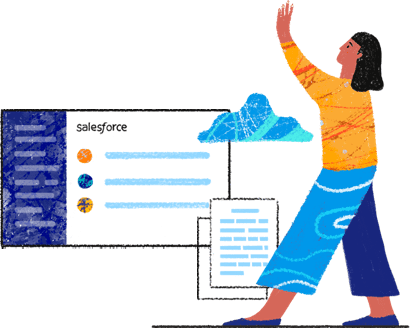 In addition to Workflow Automation,
airSlate features:
Built-in e-signature solution
Document generator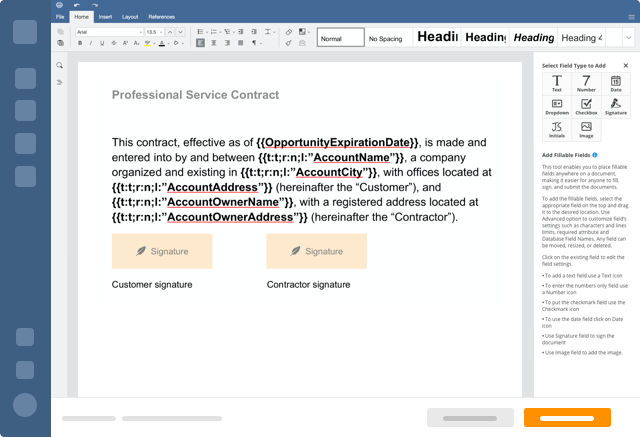 PDF editor and annotator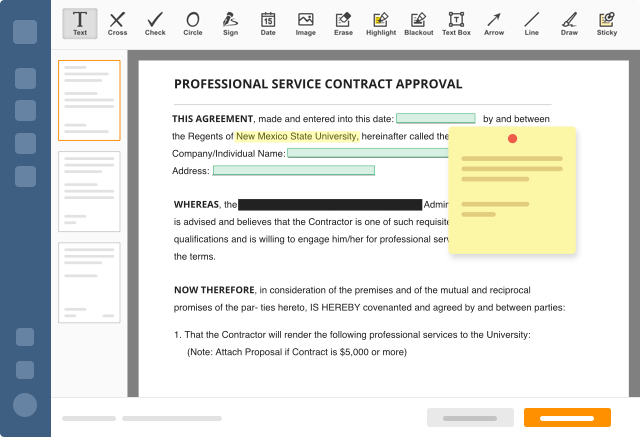 Custom workflow routing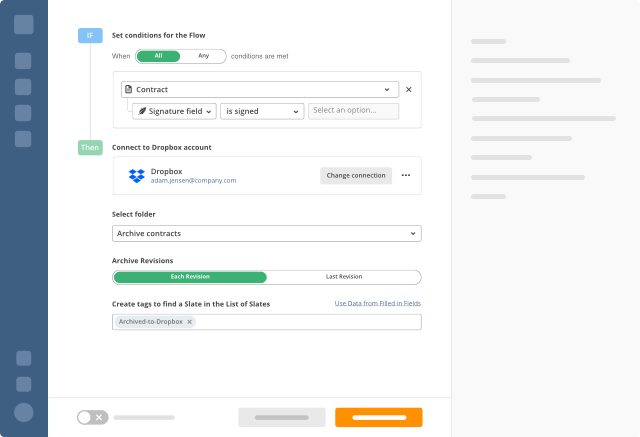 CRM & Cloud integrations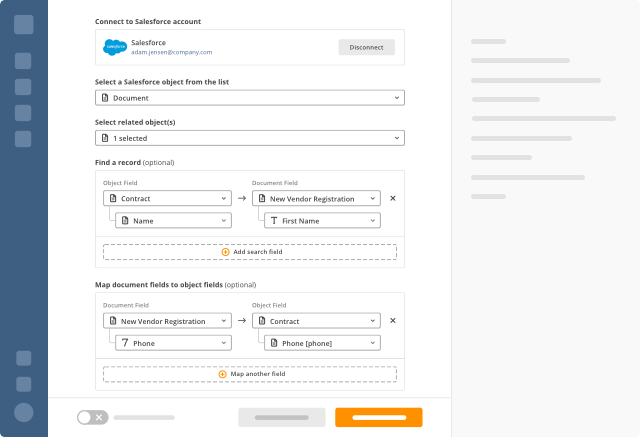 Built-in e-signature solution
Document generator
PDF editor and annotator
Custom workflow routing
CRM & Cloud integrations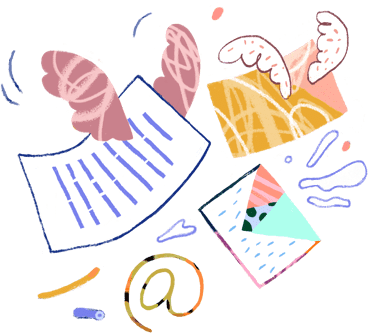 Automate your workflows in
four easy steps
To run a business successfully, you'll need to automate its processes such as document generation, sending documents for approval, exporting data to a CRM or cloud, etc. This automation allows you to save time and money as well as never having to constantly remind employees to complete weekly forms, create documents manually, look for additional managing services, etc.
With workflow automation you can simply and quickly manage most of your routine processes. Spend some time understanding the most time-consuming tasks and consider ways for optimizing them.
This is easy to do with airSlate — a great example of very unique workflow automation software. Meet our ultimate solution for making your business processes more convenient.
Start your automation by creating a Flow for new employee onboarding, for example.
1. Upload all required onboarding forms.
2. Add fillable fields in these forms to easily pre-fill them with information from your employee database or CRM.
3. Assign roles to fill out specific fields.
4. Configure Bots.
5. Share a Flow with a new employee and the HR staff.
6. Export data to a database or CRM (or archive it to secure storage).
It seems to be too easy, but it's true, and using airSlate is more than beneficial. Most of your routine processes that seem to do nothing but take up your time will be prepared without your participation using our workflow automation tools. Bots will use your prepared templates and send notifications when employees or clients need to complete forms. Then they will help to assign roles and prepare documents correctly. In the end, you will have a professionally automated database for all these actions.
Decreasing the amount of time spent on routine management will allow you to produce new ideas and new ways to reach your audience. Your business will become more effective and up-to-date. Don't hesitate to use the latest innovative tools for optimization. The best workflow automation solution is already in your hands. Give it a go!
Show more
Out of the box Integrations
Connect your essential business tools to airSlate and make it your project control center. Salesforce, MS Dynamics 365, Google Sheets, MS Office 365, Airtable and many more.
You're in good company
Teams from every industry run their daily workflows
on airSlate and its associated solutions
Sign up to automate your business
with airSlate