Why create web forms
in airSlate?
You get everything you need to build and customize sophisticated web forms in minutes
How do web forms work in airSlate?
Learn how to create an web form and easily distribute it with recipients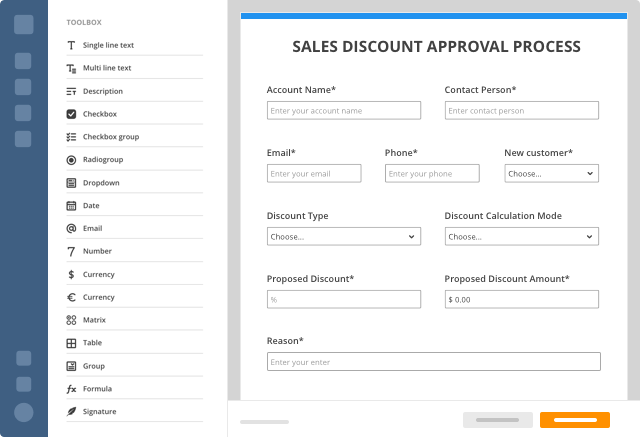 step 1
Build a form
Build your form with an easy-to-use drag and drop wizard, no coding needed. Your form will appear exactly as you created it.
Next step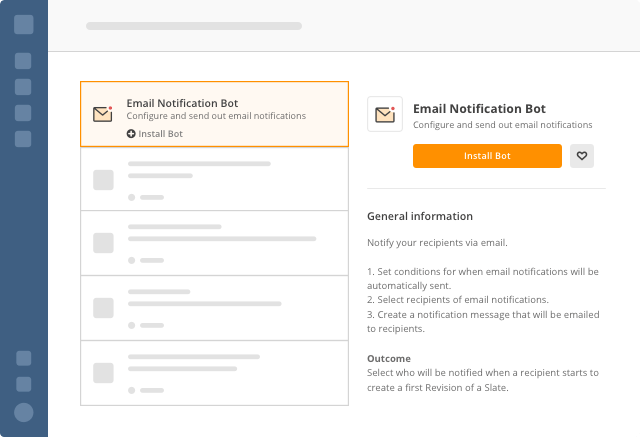 step 2
Choose and configure Bots
Configure Bot automation for populating your form with CRM data, sending reminders, extracting filled-in information, etc.
Next step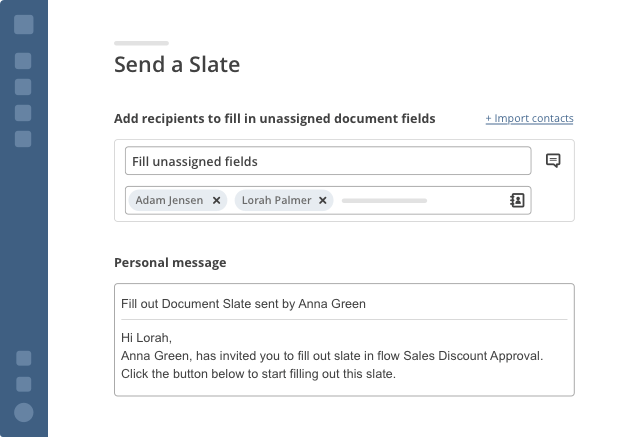 step 3
Share your form
Share a Slate that includes your web form with others via email. Add a personal message with helpful information for Slate recipients.
Start free trial
Quickly create airSlate web forms
for your business needs
Create customizable web forms for any industry.
In addition to a web form builder,
airSlate features:
Built-in e-signature solution
PDF editor and annotator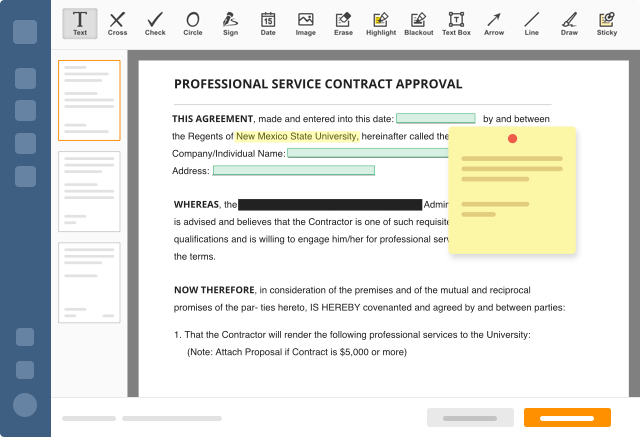 Custom workflow routing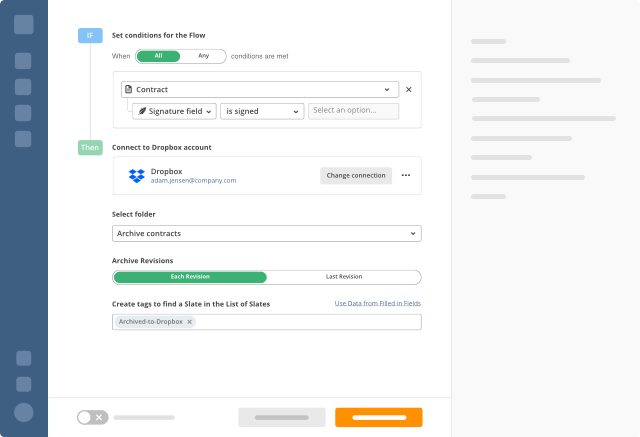 Robotic process automation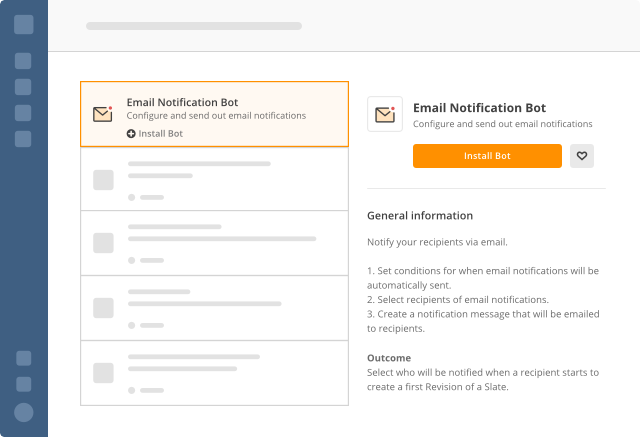 No-API CRM & Cloud integrations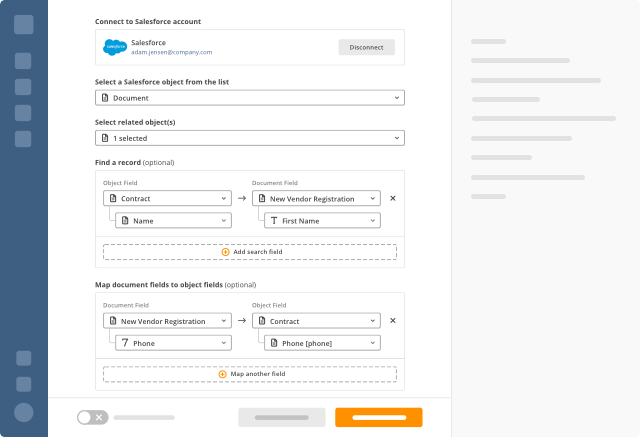 Built-in e-signature solution
PDF editor and annotator
Custom workflow routing
Robotic process automation
No-API CRM & Cloud integrations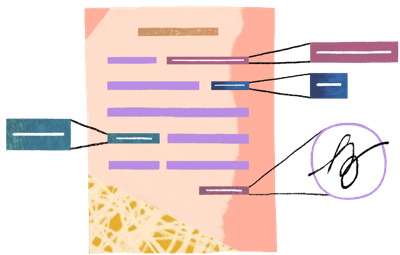 Get a Fast & Easy Form Builder
for Generating Professional web forms
Web forms templates are used to register visitors for interactive surveys and polls, send messages, and make purchases.
Nowadays, no company can do without web interface elements such as text input fields, buttons, switches and checkboxes.
If you plan to coordinate interaction with employees, customers and partners, being able to interface and collect data is a must. Interface elements are included in web templates and allow for user data to be collected and stored for analysis and processing. Without these tools, it would be much harder to automate business processes and streamline an entire workflow.
Keep it simple with airSlate and manage your processes, no coding necessary:
1. Create web forms that are fully customizable with layouts and elements that can be easily modified using a drag & drop wizard.
2. Automate procedures and set up a dynamic survey to collect data inside and outside your company.
3. Take advantage of numerous pre-built templates.
4. Connect your template to your Stripe account and securely collect payments with ease.
5. Add User Authentication when you want to ensure your document will be viewed and filled out by the right person.
6. Experience a faster way to collect electronic signatures from a single signer or group of recipients.
7. Benefit from the conditional logic generator and email notifications so you're always in the loop on your Flow's operations.
8. Get powerful tools for fields that perform mathematical calculations for you — add up costs, show expenses and much more.
9. Use real-time visual reports and powerful analytics from an advanced web form builder.
One of the amazing features of airSlate is that you can customize and configure web form management according to your business needs and processes. By properly setting up Document Slates, Flows and our innovative Bots, automation can benefit your company's workflows with a single solution. Achieve your goals, complete your projects, and celebrate your success with us!
Show more
Out of the box Integrations
Connect your essential business tools to airSlate and make it your project control center. Salesforce, MS Dynamics 365, Google Sheets, MS Office 365, Airtable and many more.
You're in good company
Teams from every industry run their daily workflows
on airSlate and its associated solutions
Sign up to automate your business
with airSlate