Education
No-code
automation

for K-12 and universities

Start with pre-made Flow Templates for applications, enrollment, and staff onboarding, and modify them to fit your specific workflow in minutes. Manage financial aid requests, collect student data, and approve class schedules with an all-in-one, no-code solution.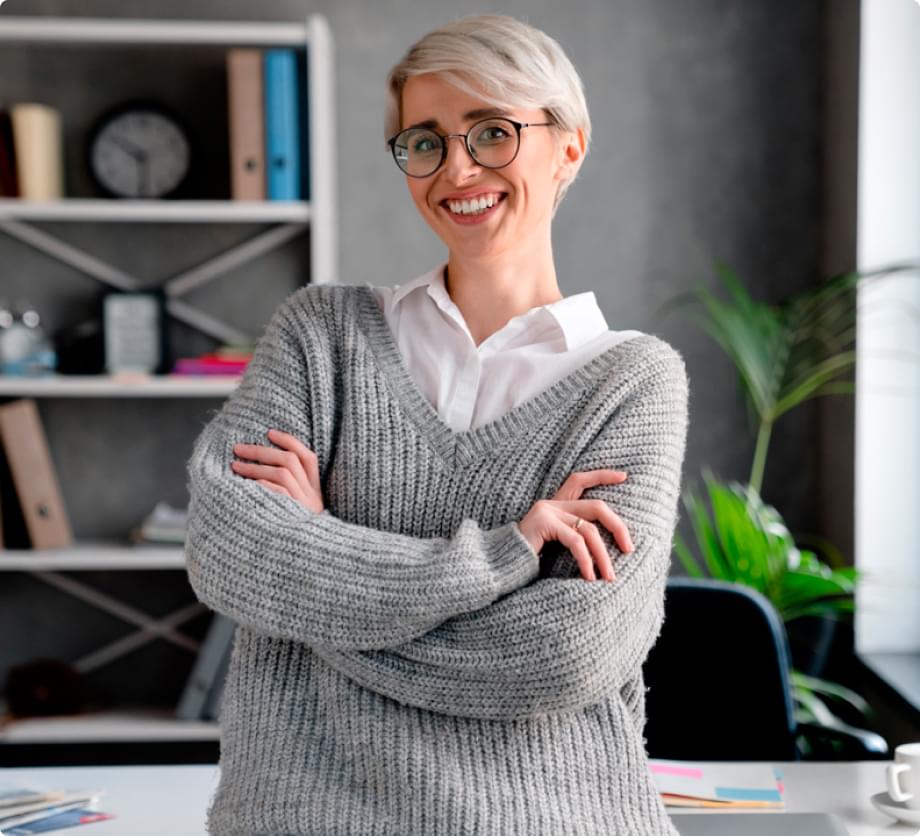 airSlate for Education
Thousands of schools, colleges, and universities are already using airSlate to digitize, automate, and standardize their processes. Eliminate paper-based workflows, decrease turnaround times, and improve efficiency, compliance, and data accuracy with airSlate automation.
airSlate for Education
Thousands of schools, colleges, and universities are already using airSlate to digitize, automate, and standardize their processes. Eliminate paper-based workflows, decrease turnaround times, and improve efficiency, compliance, and data accuracy with airSlate automation.
Student aid applications

Program applications

Program change requests

Leave of absence requests

Enrollment verification
Start with a pre-built Template and customize it to fit your unique process
Select from pre-built document workflow Templates used by airSlate customers from the Education industry.
Everything you need in an all-in-one platform
From eSigning to drag-and-drop process automation and hundreds of no-code Integration and Automation Bots ‒ get everything you need to build document workflows in one platform.
Collect and process student data
Customizable web forms allow you to get accurate information from each student, forward it to systems of record, and even use data to trigger new workflows.
E-sign documents in minutes
Legally-binding e-signatures allow you to finalize any type of contract, application, or request, as well as obtain permissions on the go, from any device.
Design end-to-end processes
From simple, two-step document workflows to complex interactions, such as enrollment, automated leave requests, and more. Deploy processes quickly and effortlessly.
Automate document generation
Leverage all the data you receive from students and staff by automatically generating new documents and delivering them to the right people at the right time.
Share data with confidence
airSlate complies with industry-leading security standards and regulations, including FERPA, GDPR, CCPA, and more, to ensure that your sensitive data is safe.
Analyze key metrics of
your processes
Review real-time data, including the number of applications submitted and forms signed to gain insights into your institution's document workflows.
See why airSlate beats any alternative on the market
Integrate with any cloud service via no-code Bots to streamline your document workflows
Trusted by forward-thinking companies around the world
"A time-saver with excellent help"
"Can't stop thinking up ways where I can use airSlate to automate"
"Fast-tracked in 1 day for a complicated process"
Enterprise-grade security and compliance
airSlate is committed to protecting your sensitive information by complying with global industry-leading security standards.
Get the most out of airSlate
The airSlate Academy
Learn how to put workflow automation into action using market-leading solutions.
Partner Program
Collaborate with the most powerful no-code document workflow automation platform.
Education automation: are you ready to break new ground?
Automation has impacted literally every aspect of our lives. However, not everyone accepts new technology in a positive way. There are fears that robots and specialized software will reduce the need for human resources and many people will be left unemployed. The education industry is no exception. Constantly dealing with a large amount of paperwork, it remains quite conservative for digital transformation. In order to see the positive effect, it's necessary to understand the elements of educational processes, what they consist of, and in what way education automation tools can come in handy.
How automation in education works
The education industry used to be associated only with real-life interaction between teachers and students. However, taking a deeper look, we'll see many complicated management processes, including student admissions, document processing, sending enrollment verification, billing and payment acceptance, handling requests for change of program or place of training online, student attendance tracking, monitoring academic success, etc., require tons of paperwork to be done daily.
Processing and tracking all the paperwork manually is time consuming and prone to error. With automation education solutions, administration staff is able to manage documents faster and with better accuracy. Let's take a look at a little bit more details into the components of the educational process and how automation workflows help boost them:
Student admission. 

During the application process, schools and colleges receive thousands of student registration forms along with their academic success papers, references, and motivation letters. Many students also send international student financial aid application forms to get a scholarship or grant. Each application package should be properly reviewed by several people and stored in certain folders. A tool with robotic process automation technology helps significantly reduce time spent on processing each form.

Verification of enrollment. 

After all registration steps are passed, it's time to communicate with the most successful students about their acceptance to the program. Instead of manually preparing and sending thousands of college enrollment verification letters, admissions staff can use RPA solutions to automate the process. Special bots can help educational institutions automatically generate acceptance letters and pre-fill them with student data.

Schedule-planning. 

To create and maintain schedules, teachers not only have to spend a lot of their time creating sheets but also a lot of time preparing and planning to create the sheets. With the help of workflow automation, timetables can be created quickly and all mundane steps automatically streamlined.

Assessing. 

During the learning process, there's also much paperwork to do. Homework, tests, and quizzes used to be checked manually on a daily basis. There's no need to do that anymore. You can automate it all. Teachers can collect student tests, check them, and send their feedback faster than ever.
Key advantages of automation in education
Automation workflows help academic institutions get rid of common bottlenecks. Here's what education can gain from implementing an appropriate software solution:
Eliminated errors. 

People make typos and mistakes when manually completing forms. Robotized tools don't. Therefore, staff members don't need to repeat all steps of their processes to correct errors. Whether you need to send a school enrollment verification form or forward student aid applications to other colleagues for approval, RPA will do it for you.

Reduced costs. 

The less time education staff spends on managing documents, the less operating costs institution incur. Improved student experience. This is related to a streamlined workflow. By utilizing automation, you can move students through studying processes much faster and without difficulty.

Increased efficiency. 

By taking all the routine paperwork off the shoulders of educational staff, you enable them to concentrate more on students and help them find the best solutions to their problems.

Improved communication. 

Automation in education facilitates communication between all parts of the education process: admissions officers, students, parents (guardians), teachers, and others.

Higher profits. 

If you have a private educational organization, happy students will not only remain your clients for a long time but will also bring their friends. An increased customer base equals increased revenue.
airSlate workflow automation
As previously outlined, most of the paperwork teachers and educational administrators do, in fact, does not require human involvement. Therefore, the right decision is to select specialized solutions to automate such processes. A perfect solution to this problem is airSlate. airSlate is a workflow automation software that uses no-code Bots to automate any routine task. Due to its no-code nature, the tool is easy to use and understandable even for people who aren't so tech savvy.
For instance, you can use airSlate to collect application forms from prospective students with the following steps:
Select one of the ready-to-use application Templates from the Template library and adjust it to your needs;
Grant or deny access to your applicants to complete the fillable fields in your document;
Assign Roles to admission officers for reviewing student forms, working with other related papers, and proceeding with enrollment verification;
Set up email notifications for when a registration form is completed;
Collect esignatures that are valid and legally binding from students, their parents/guardians, or your colleagues;
Configure automatic student data export to your databases and CRM systems;
Transmit all registration documentation to a certain cloud folder.
Why waste time and human resources on tasks that can be easily carried out by Bots? Choose airSlate for your educational organization, implement education automation to make your employees and students happy. To learn more about configuring processes with no-code Bots, register in the airSlate Academy and become an expert in workflow automation for free.