Healthcare
Improve medical clinic efficiency with digital processes
From scheduling appointments and processing medical claims to reporting, billing, and managing documentation - deploy medical workflows more efficiently, accurately, and faster than ever before using an all-in-one, HIPAA-ready, no-code solution.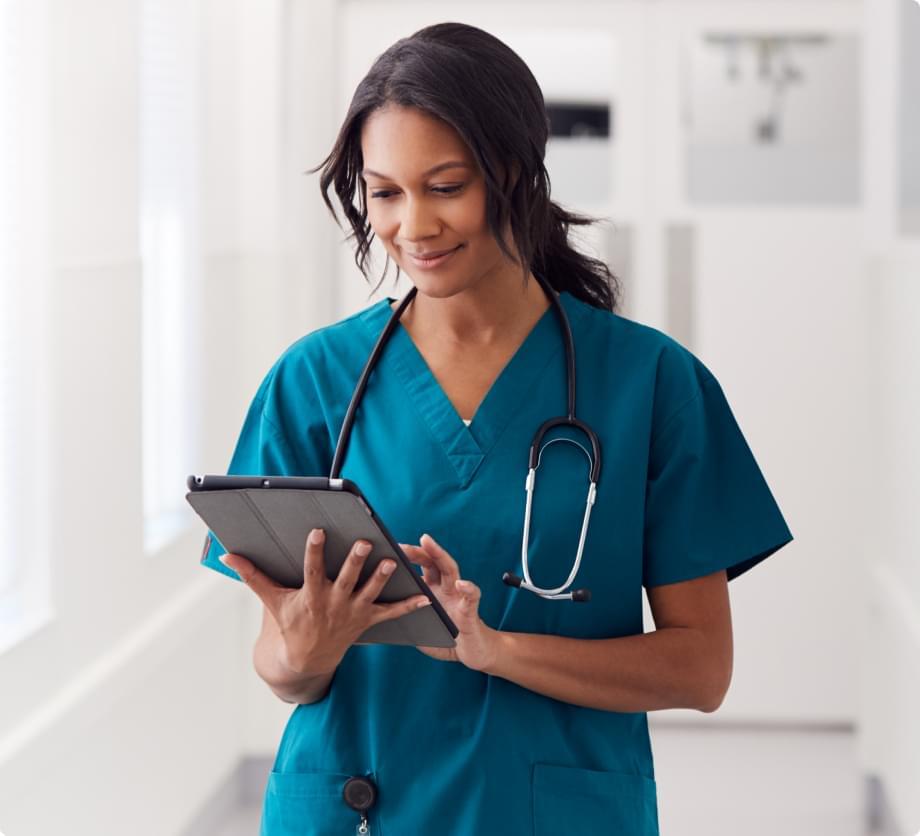 airSlate for healthcare staff
Healthcare specialists use airSlate to avoid cumbersome paperwork and focus more on patient care. airSlate allows clinic staff to not only react faster but also deliver critical insights, reduce risk, and ensure successful doctor-patient relationships. Apply automation to your clinic's forms in minutes:
airSlate for healthcare staff
Healthcare specialists use airSlate to avoid cumbersome paperwork and focus more on patient care. airSlate allows clinic staff to not only react faster but also deliver critical insights, reduce risk, and ensure successful doctor-patient relationships. Apply automation to your clinic's forms in minutes:
Patient intake forms

Privacy policy forms

Medical records

Insurance claim forms

Patient update forms
Start with a pre-built Template and customize it to fit your unique process
Select from pre-built document workflow Templates used by airSlate customers from the Healthcare industry.
Everything you need in an all-in-one platform
From eSigning to drag-and-drop process automation and hundreds of no-code Integration and Automation Bots ‒ get everything you need to build document workflows in one platform.
Process patient data automatically
Collect patient data with customizable web forms and automatically update records in your system. airSlate enables data and document exchange from CRM, ERP, Cloud Storage, SQL database, a .csv table, and more.
Legally-binding eSignatures
Physicians, patients, or administrators can eSign the necessary documents in real-time without the need to arrange an appointment. Automation Bots notify the required party to sign, review, or fill out your document.
Speed up insurance claims
Expedite the processing of copays and deductible fees using airSlate integration with Salesforce. Push and pull data between documents and Salesforce automatically.
Improve hospital management
Streamline back-office operations such as invoicing, inventory management, and medical claims. Send, sign, and access the necessary administrative data and documentation from any device, even while working from home.
Comply with HIPAA requirements
All medical forms that have been processed using airSlate are compatible with HIPAA requirements and are protected by advanced user authentication and end-to-end encryption.
Improve clinical outcomes with analytics
Track admission and discharge activity, billing processes, and anything that matters within your medical organization using custom metrics and analytics.
See why airSlate beats any alternative on the market
Integrate with any cloud service via no-code Bots to streamline your document workflows
Trusted by forward-thinking companies around the world
"Amazing Platform, Customized for our special needs, Sophisticated, Smart & Cutting-Edge!"
"Great tool for automation!"
"Solution that can be customized from start to finish according to your business needs"
Enterprise-grade security and compliance
airSlate is committed to protecting your sensitive information by complying with global industry-leading security standards.
Get the most out of airSlate
The airSlate Academy
Learn how to put workflow automation into action using market-leading solutions.
Partner Program
Collaborate with the most powerful no-code document workflow automation platform.
Automation in healthcare is a necessity, not an option
New technologies give hope not only for business improvement but also for creating conditions for quality medical services. First and foremost, innovations and automation in healthcare allow you to organize high-quality patient records, secure data management and storage, and much more. Their implementation frees up essential hours and enables professionals to focus on dangerous diseases and results that will prolong people's lives. See how streamlining healthcare automation creates a flawless and optimized workflow experience.
The growing challenges in the healthcare
Key bottlenecks that can slow down your business growth are directly related to pain points in the patient journey and employee engagement.
Understand the issues your company faces every day:
Limited data access
Increased human error
Extra supply costs
Security issues
Payment challenges
Managing a medical institution involves a lot of manual, repetitive administrative tasks. Implementing RPA in healthcare can perform a high number of manually intensive operations much faster. Assigning some tasks to machines doesn't mean you have to fire your employees. By using machines, you're just letting them concentrate on more crucial issues. Automation allows you to focus on specific business tasks, for example, patient template management. Significantly shorten patient waiting time and increase service quality with automated scheduling, admission and discharge, reminders for patients and workers, faster paper-free document workflow, and much more.
Where automation in healthcare helps
Modernize workflows with airSlate. It's the only holistic, no-code, configurable workflow automation platform.
Patient intake forms

Poor forms management equals angry clients. They want to receive medical care as soon as possible instead of waiting in queues and filling out papers. Especially for regulars completing another copy they already submitted last time is an unpleasant experience. In contrast, airSlate provides an automated workflow with a built-in fillable patient intake form template. In this way, relevant customer information is pre-populated from a database or CRM. The client just needs to check it out and make some adjustments if anything related to their personal data changes. Once saved, the form sends the information back to your system, updating it. For newcomers, a fully automated new patient intake form makes a great first impression.

Storing medical records

Medical records and PHI are important patient data full of medical history and include all the services that a patient has received. Such detailed background helps form the basis of the treatment in the future. Every loss or leakage of records threatens to grow into legal proceedings for clinics. Therefore, it's essential to configure access to the database so that only the attending physician can get the complete medical history. airSlate allows you to customize access and include two-factor authentication, if required, in just a few clicks. This is how you maximize security without undergoing a time-consuming process.

Insurance claim process

Administrative tasks go hand in hand with treatment, delaying and interfering with it. Insurance-related cases are just the tip of the iceberg. This stage includes checking insurance eligibility verification, medical coding, and drawing up a claim. To speed up the organization's work, use ready-made fillable medical insurance claim forms that can be pre-filled automatically using electronic medical records. Cover treatment expenses in clicks using robust workflow automation with no human intervention.
What healthcare automation looks like with airSlate?
A number of medical institutions have already tried innovative workflow technology, where quality service is the goal. They say a firm goodbye to pointless routines and time-consuming tasks and put customer comfort first. Let's see the difference here:
Maximize efficiency for all administrative tasks.

Capture and track referrals throughout their life cycle. Reduce errors and time spent on registration by using a new patient intake form template. Optimize authorization and communication processes.

Optimize hospital staff performance and supervision.

Provide easy access to data and forms in real time.Receive and organize reports from various systems throughout the hospital. Automate document generation, workflow routing, and data extraction. Streamline your audit process and take more control.

Manage documents in a single secured workspace.

Create accurate fillable forms, use ready-made templates, handle e-signature workflows. Manage electronic medical records in one place, share them with teams, set permissions and roles, and integrate with the software you already use. Use the patient update information form to collect new data

Provide excellent care and service to patients.

Respond to patient requests outside the office and refer them to appropriate parties. Provide fast and secure payment methods. Streamline scheduling and send reminders. Immediately send automated test results.
With airSlate as your partner getting through every step of digital transformation is a little less scary. Go paperless, automate and optimize your business processes to increase productivity and do higher-value work across your organization.
RPA in healthcare is the solution for business growth
Healthcare automation workflows result in the efficiency of management activities and a unified system that works as a coherent mechanism. Timely analyze the processes of the whole organization and improve the quality of patient care and intake.
robotic process automation makes it possible to centralize the management and control of medical facilities. Get rid of paper and manual operations with airSlate. Optimize the way you perform, reduce costs, eliminate information gaps, improve regulatory compliance and deliver better services to your customers!