Insurance
Digitize and automate insurance processes
Stay competitive and better serve your customer's needs by automating insurance workflows. Expedite claims processing and approvals. Streamline policy management, proposals, and contracts while staying compliant with stringent industry regulations — all while using a single no-code solution.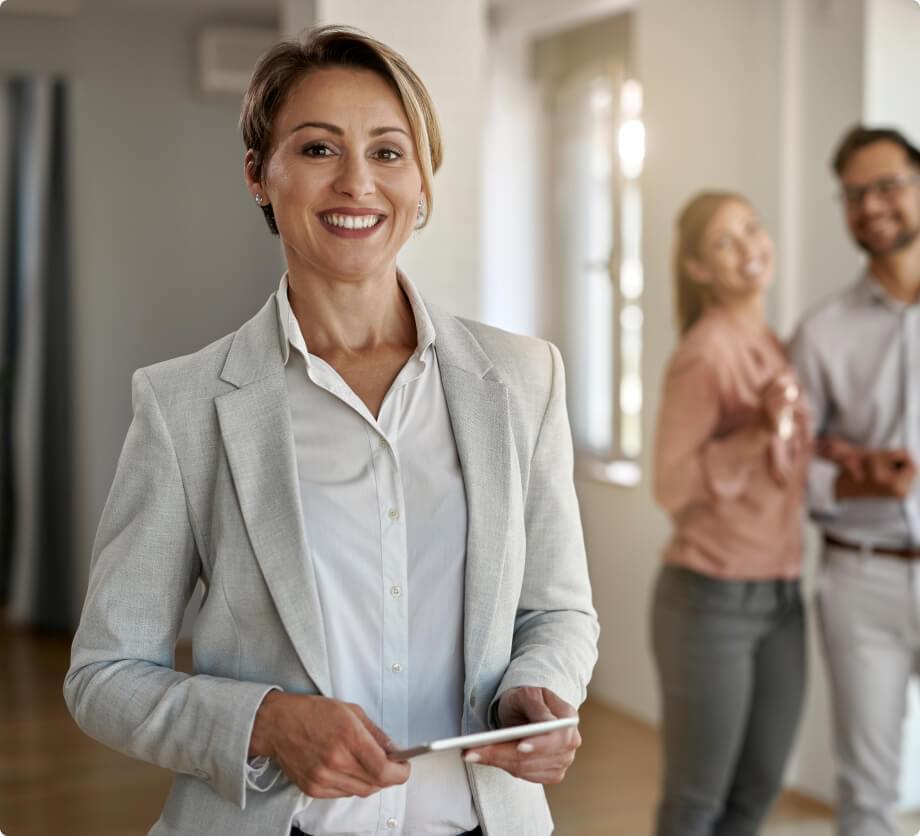 airSlate for insurance companies
Insurers are using airSlate to digitally transform their paper-heavy document workflows into cost-efficient, straightforward processes that take minutes to configure and don't require coding or additional third-party vendors.
airSlate for insurance companies
Insurers are using airSlate to digitally transform their paper-heavy document workflows into cost-efficient, straightforward processes that take minutes to configure and don't require coding or additional third-party vendors.
Insurance claims

Insurance policies

Insurance contracts

Policy certificates

Proposals
Start with a pre-built Template and customize it to fit your unique process
Select from pre-built document workflow Templates used by airSlate customers from the Insurance industry.
Everything you need in an all-in-one platform
From eSigning to drag-and-drop process automation and hundreds of no-code Integration and Automation Bots ‒ get everything you need to build document workflows in one platform.
Streamline policy management
Implement policy changes in minutes. Capture new data with web forms that clients can fill out online from any device. Set up no-code Bots to automatically extract the information you require from other documents and use it to update client CRM records in seconds.
Negotiate insurance contract faster
Once a customer is ready to purchase an insurance product, you can author a contract pre-filled with client data or information from systems of record. Then share that contract with customers to redline, comment on, and sign it from the convenience of their desktop computer or mobile device.
Generate custom quotes and proposals
Delight your customers with quick and accurate insurance quotes. Easily generate them from templates and automatically populate them with data from any system of record. Send quotes to prospects and customers for signing in a click.
Automate payment collection
Allow policyholders to pay insurance premiums online, quickly and securely. Send out the required documents and T&Cs, and let your clients sign and make payments all at once. Track payment data in real-time via the Analytics Widgets and Audit Trail.
Speed up claim processing
Build an automated multi-step workflow to simplify the claim approval process. Set up role-based routing by distributing documentation between departments to collect approvals. Add automated notifications and reminders to keep all parties informed of any changes in the process.
Ensure compliance
Avoid compliance breaches that lead to financial and operational damages by automating core insurance workflows such as policy management, underwriting, claims processing, and more. Ensure the safety of customer data with Audit Trails, encrypted folders, and two-factor user authentication.
See why airSlate beats any alternative on the market
Integrate with any cloud service via no-code Bots to streamline your document workflows
Trusted by forward-thinking companies around the world
"airSlate has been a great addition to our business!"
"Great tool for automation!"
"Fast, Friendly, Functional"
Enterprise-grade security and compliance
airSlate is committed to protecting your sensitive information by complying with global industry-leading security standards.
Get the most out of airSlate
The airSlate Academy
Learn how to put workflow automation into action using market-leading solutions.
Partner Program
Collaborate with the most powerful no-code document workflow automation platform.
Insurance automation: how to transform complex, drawn-out, paper-heavy processes
Insurance has become an integral part of our lives. Insurers guarantee risk reduction and protection in virtually every aspect of our lives, from tangible assets, such as car insurance to life insurance.
A higher level of liability implies greater demands on the industry, especially when it comes to customer data. Because of this, insurance agencies, like any other business, need to maintain high efficiency and continuity in their operations. That's where robotic process automation acts as an integral part of a comprehensive business process management strategy.
This article will look at how RPA helps insurance services when trying to achieve operational efficiency.
How airSlate RPA delivers value to the insurance industry
For companies of any size, one of the critical values of RPA is the ability to use staff resources and energy on more important things while the software robots (Bots) handle all of the mundane tasks. airSlate's Bots are built to handle a wide range of repetitive activities much better than humans. These workflow automation tools can process large data streams, send notifications, connect with CRMs and/or other business productivity applications, and more. You no longer need to manually correct names, dates, or numbers in insurance contracts. Everything is pre-filled automatically, immediately after the information is provided by the customer. It will free up your most valuable resource — your employee's time and attention to complete essential tasks and better serve your customers.
Another decisive advantage is minimizing the risk of errors when preparing life insurance policies. Imagine what one mistake in documents might cost legal fees and tens or hundreds of thousands of dollars. It can be easily avoided by correctly entering information once and then using it directly from the source. You do not need to create databases that will contain copies of all documents. airSlate's Prefill Bots can automatically retrieve information from CRM systems, Google spreadsheets, web forms, and many other sources.
Benefits of insurance automation
By implementing automation in the insurance industry, business owners can transform the work environment and improve back-office processes and customer service. Here are the major benefits of using RPA in insurance operations:
1000s of FTE hours per year saved
Increased customer experience
Significant time savings for claims processing
Rapid cost savings
Improved data accuracy
Enhanced job satisfaction
Examples of automated insurance processes
Certain workflow automation software benefits for each insurance agency are more important than others, or some may seem relatively insignificant. The main thing is to understand them clearly. To better grasp their relevance to the business, we'll look at some examples of insurance workflow automation according to the types of processes.
Underwriting

Underwriting involves collecting information from various sources and analyzing the risks associated with different types of life insurance policies. The data collection process can take anywhere from two weeks to a month. During this time, insurers need to scramble and process a massive amount of data, analyze and anticipate risks before coming to a conclusion. airSlate's no-code Bots automate the insurance workflow of gathering information from various internal and external sources, thereby reducing overall production time and costs. You can automatically populate forms with data, update multiple fields, export data to the cloud, etc.

Policy management

RPA insurance services help to improve the whole cycle of insurance policy management, including their issuance and updates. Communicating with customers, checking before underwriting, and updating back-end systems require a lot of manual work. That's where airSlate automates every policy issuance stage, significantly reducing the time insurers can spend on processing more applications. Customers can fill out a request online, after their data will be saved in the system, and automatically transferred to the necessary forms. Plus, applicants can sign their insurance policy without leaving their homes.

Insurance claim process

On average, claim processing can take up to five days. A few more days are needed for insurers to review the additional applicants' data, such as accident reports, existing life insurance policies, car insurance policies, and others. Investing in the right insurance automation software can make the claims processing workflow much easier. airSlate automates the claims intake, assessment, and settlement. Our automation Bots make the data available in just a few minutes, while manual insurance claim process management can take up to a week.
Digitize and automate insurance workflows with airSlate
Considering all of the above, we can conclude that the airSlate automation platform is a reliable partner in your digital transformation journey. It allows insurance services to increase competitiveness, enhance new business model development, improve customer service and communication between employees, and increase sales efficiency. Keep pace with technological advancement using the agility of airSlate workflows. Start transforming your business today!