PR & Marketing
Boost your marketing agency growth with no-code automation
Digitalize your marketing and PR workflows to impress your clients and improve efficiency. From client onboarding and project approvals, to campaign launches, lead generation, and more, airSlate allows you to automate workflows without coding.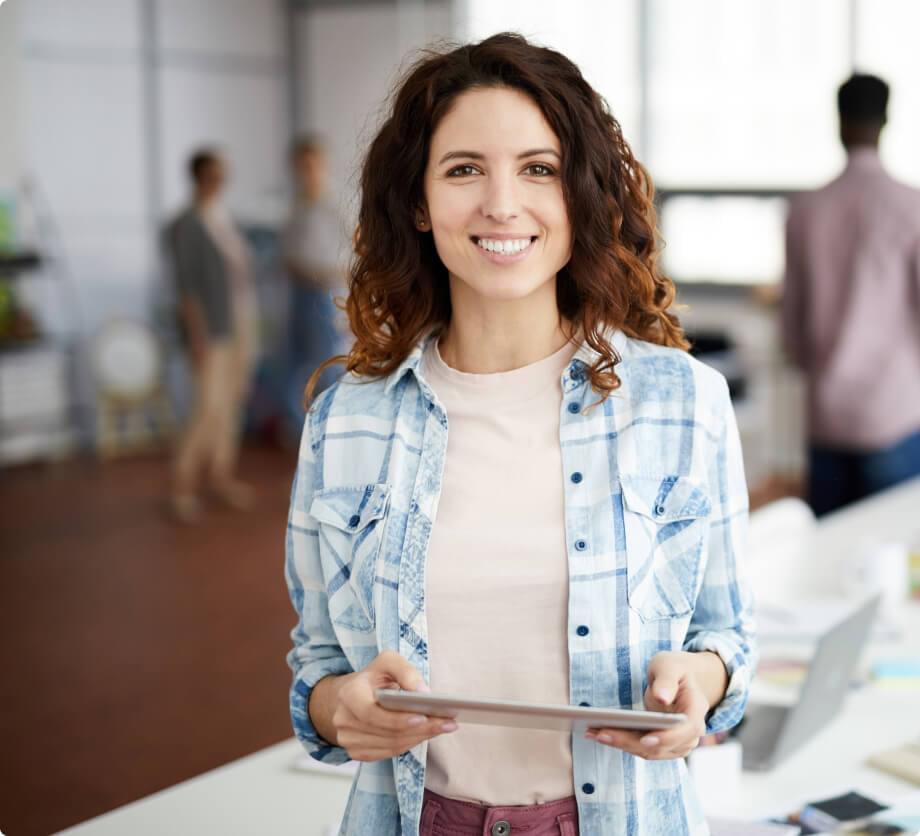 airSlate for marketing & PR agencies
airSlate helps your marketing agency gain a competitive advantage by automating workflows from end to end. Build and deploy marketing processes in hours, not days, to satisfy more clients, and improve team efficiency and along with your company's overall communications.
airSlate for marketing & PR agencies
airSlate helps your marketing agency gain a competitive advantage by automating workflows from end to end. Build and deploy marketing processes in hours, not days, to satisfy more clients, and improve team efficiency and along with your company's overall communications.
Client onboarding

Project proposal

Creative brief

Marketing report

Project approval
Start with a pre-built Template and customize it to fit your unique process
Select from pre-built document workflow Templates used by airSlate customers from the PR & Marketing industry.
Everything you need in an all-in-one platform
From eSigning to drag-and-drop process automation and hundreds of no-code Integration and Automation Bots ‒ get everything you need to build document workflows in one platform.
Digitalize client onboarding
Win over your customers with a seamless onboarding experience. Use custom web forms to quickly capture client contact information, build screening surveys, and automatically route collected data to a CRM or database for processing.
Automatically generate project proposals
Grab your clients' attention with a project proposal that satisfies their needs. Automatically generate project proposals populated with details pulled from a CRM. Forward that proposal to your partners for redlining, commenting, and approval.
Streamline marketing campaigns
Execute and manage marketing campaigns for clients faster. From producing creative briefs to collecting approvals from teammates, customers, and tracking changes — every step is automated without having to write a single line of code.
Send and eSign agreements in minutes
Generate a marketing agreement with enhanced visibility for negotiating terms and share it with teammates for review. Set up automated notifications to track changes. Let your clients sign the finalized agreement in seconds from anywhere.
Evaluate marketing results
Review the results of your marketing strategies with robust analytics. Visualize complex data such as the number of leads or money spent on campaigns. Automatically generate custom reports to view areas in need of improvement for optimal success.
Protect customer data
From detailed Audit Trails and password protection to encrypted folders and two-factor user authentication — airSlate offers industry-specific security measures that help you protect customer data and comply with GDPR, PCI DSS, SOC 2 Type II, and more.
See why airSlate beats any alternative on the market
Integrate with any cloud service via no-code Bots to streamline your document workflows
Trusted by forward-thinking companies around the world
"Incredibly useful and automates a process that previously had to be repeated numerous times a day"
"A time-saver with excellent help"
"airSlate integrates with many solutions on the market"
Enterprise-grade security and compliance
airSlate is committed to protecting your sensitive information by complying with global industry-leading security standards.
Get the most out of airSlate
The airSlate Academy
Learn how to put workflow automation into action using market-leading solutions.
Partner Program
Collaborate with the most powerful no-code document workflow automation platform.
What is marketing automation?
Marketing looks like a world full of creativity and a bit of chaos. But in fact, every process in this industry is riddled with repetitive administrative tasks such as email blasts and social media posting. Taking on all these tasks and dealing with them manually leads to problems. For example, employees can forget to send an email about a special promotion, resulting in lost profit.
Marketing automation is a technology that controls and manages processes to boost revenue and free up your time for creating remarkable campaigns. Establish a constant workflow that's run by software robots that operate on if-this-then-that conditional logic. Marketing automation tools help develop new things while repetitive steps are taken care of automatically. There are more advantages of digitizing your business and they're as follows:
Cost reduction
Quick task execution
Error minimization
What marketing automation campaigns can you use in practice?
Take a look at some real-world examples of where you can benefit from workflow automation:
Data collection and lead generation

Get information instantly and filter it with automation software. Once a prospect fills out a form, like a questionnaire, their answers will immediately be sent to your CRM. Forget about manual data entry or looking through hundreds of completed forms and find what you want in clicks. If properly configured, software robots will sort and categorize feedback and keep client profiles updated, giving you access to the latest information.

Email marketing automation

Emailing is more than just sending messages and newsletters. It involves in-depth analysis, constant tracking, and having a robust strategy. Therefore, by implementing marketing automation for small businesses, you can schedule your emails and prevent missed deadlines. Gather timely statistics for adjusting your strategy. Build out a process that's flexible and deliver your customer a personalized experience.

Approval

Streamline your approval process to bring more campaign ideas to life faster. It's a common situation where an email, article, or social media post becomes irrelevant because of delays. As a result, team effort is wasted. On the surface, missing out on a simple post is a small inconvenience for the business, however, by looking deeper, you can see how this constant bottleneck demotivates team members. An automated approval process helps tasks get through the review process faster.
What marketing automation software is right for you?
If you haven't tried airSlate already, you should. It's a pioneer in business process automation, a real all-in-one platform for building out customized processes. First, choose which process you want to speed up and optimize with Bots, a robotic software. Then, take advantage of many integrations to push and pull data from different silos such as Salesforce, NetSuite, and Microsoft Dynamics 365.
Customize your Workspace and add team members and partners. Be more creative and productive at the same time. Get real-time statistics in clicks, send emails, update data, and generate more leads to achieve marketing goals faster. Plus, the best marketing automation software is always easy to use, making getting started something anyone on your team could do without the help of an IT specialist.