State & Local government
Deliver better public service with automation
Drive digital transformation across public services. Create and process permits, license registrations, citizen inquiries, tax forms, visa applications, and state forms in minutes using an all-in-one, no-code document workflow automation solution.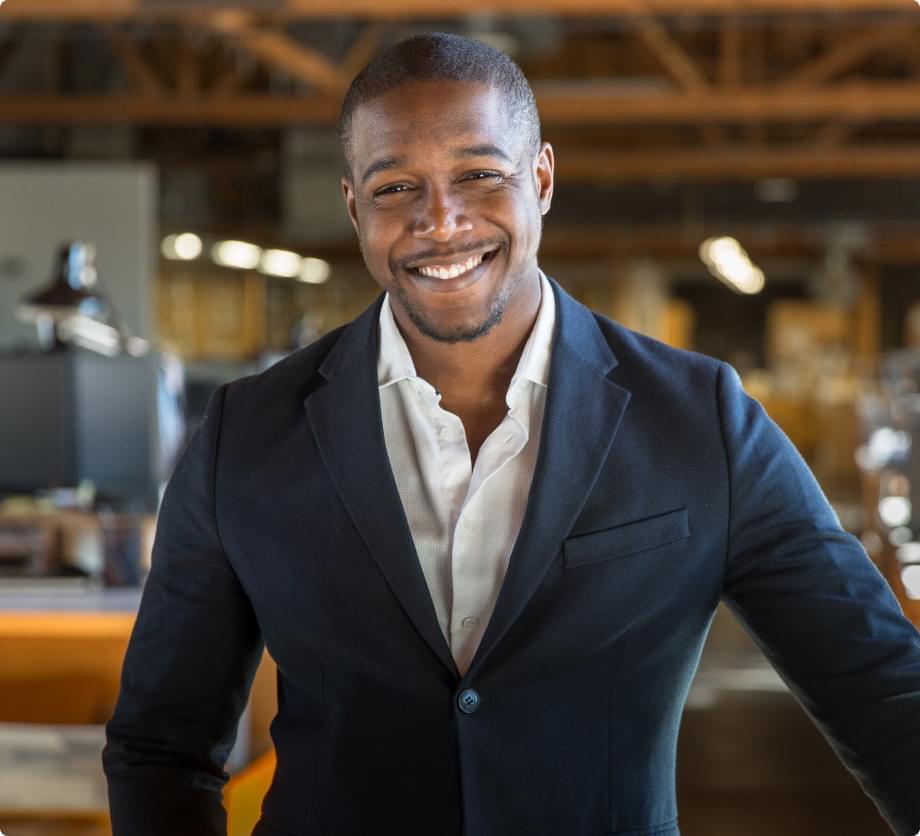 airSlate for state & local government
State and local government agencies use airSlate to automate day-to-day administrative tasks and increase citizen satisfaction. Ensure consistency across silos with real-time data, eliminate paperwork and manual data entry, and streamline decision-making to deliver better public service.
airSlate for state & local government
State and local government agencies use airSlate to automate day-to-day administrative tasks and increase citizen satisfaction. Ensure consistency across silos with real-time data, eliminate paperwork and manual data entry, and streamline decision-making to deliver better public service.
Citizen inquiries

Complaints management

Public information requests

Permits and licenses

Entitlements enrollment
Start with a pre-built Template and customize it to fit your unique process
Select from pre-built document workflow Templates used by airSlate customers from the State & Local government industry.
Everything you need in an all-in-one platform
From eSigning to drag-and-drop process automation and hundreds of no-code Integration and Automation Bots ‒ get everything you need to build document workflows in one platform.
Architect the new taxpayer experience
Let taxpayers, local businesses, and others enjoy automated tax preparation services. Your agency can deploy these processes at any scale with the user-friendly drag & drop visualization.
Get documents legally eSigned
Manage your tax forms, building permits, or other government documents by filling and signing them online with legally-binding eSignatures.
Minimize improper payments
Ensure that fund distribution and invoice payment processes are error-free. Prevent mistakes and delays by automating document completion and calculations within a single transparent system.
Streamline data collection
Save time by setting up data collection, consolidation, and indexing processes with customizable web forms and Automation and Integration Bots. Connect to any system of record to transfer data seamlessly.
Safeguard sensitive data
airSlate provides high-level encryption for information, two-factor user authentication, and a detailed Audit Trail while paying attention to industry-specific compliance such as SOC 2 Type II, GDPR, PCI DSS, and more.
Get analytics insights
Get full control over your internal workflows with real-time data reporting and sophisticated analytics. Track all forms submitted, applications signed, and approved requests.
See why airSlate beats any alternative on the market
Integrate with any cloud service via no-code Bots to streamline your document workflows
Trusted by forward-thinking companies around the world
"The customer support is beyond words. So incredibly helpful"
"Incredibly useful and automates a process that previously had to be repeated numerous times a day"
"Support has been excellent and fast"
Enterprise-grade security and compliance
airSlate is committed to protecting your sensitive information by complying with global industry-leading security standards.
Get the most out of airSlate
The airSlate Academy
Learn how to put workflow automation into action using market-leading solutions.
Partner Program
Collaborate with the most powerful no-code document workflow automation platform.
Improve performance with robotic process automation in governmental document workflows
In 2019 the World Economic Forum claimed that 42% of work globally will be robotized by 2022. The pandemic of 2020 has only confirmed the necessity of revolutionizing the way we do our jobs. While RPA is reshaping business processes across industries, many public institutions still rely on paper-based or partially automated processes. However, the public sector can also benefit from implementing this technology. RPA software can easily enhance workflow management for local government, as well as for state and federal authorities. So why don't public entities switch from mundane paper-based tasks to more effective workflow automation?"
State institutions experience lots of challenges, including overburdened staff who have to process applications, public information requests, and numerous citizen inquiries, handle delayed deadlines, constrained budgets, operational and data security compliance risks, etc. All on a daily basis. Government agencies are so overburdened with documents and standard processes that RPA is not a luxury, but a must. And workflow automation in government is gaining popularity within administrative circles in several major countries. Its application helps build very consistent processes that can handle complex workflows in seconds where it would take up to days if the work is done by humans. Automating procedures in the public sector is an easy way to enhance efficiency. Let's take a closer look at the largest benefits of implementing automation in government.
Primary benefits of the robotic process automation in the government
Governmental authorities can gain a lot from digital transformation. Employees spend a lot of time on collecting, deleting, archiving, and transferring data. These tasks can be completed without human interaction; a.k.a. can be replaced with Bots.
Automation in the government can provide many advantages, and here are only a few of the main ones:
Eliminated paperwork and errors.

Public officers process thousands of public information requests and various applications for document issues and renewal. This takes tons of paper, a great deal of time, and manual effort. Manually processing every single public information request or any other inquiry is rather tedious, causing errors in records. Bots don't make errors if properly set up, so using them in regular tasks eliminates those risks and prevents wasting resources.

Cost reduction.

Public entities are constrained by the finances they get from local and federal budgets. Even if implementing robotic process automation in government seems costly, it significantly reduces operational expenses in the long-term. And the saved funds can be used more effectively and re-addressed to more public projects with higher priority.

Improved communications.

RPA tools provide quick and effective communication not only between teams within the institution but also between citizens and public officers. Implementing RPA technologies in the government complaints management systems helps to address citizen inquiries faster and more effectively than before.

Better productivity.

With workflow automation in government, all routine processes go faster and smoother than ever before, which improves the level of service, increases the productivity of state institutions, boosts employee satisfaction and customer experience.

Improved security compliance.

Workflow automation tools provide a high level of data protection during its transfer. Moreover, cloud data storages are safer as they're protected from accidental damages, such as those caused by fire or flood.
How to select software for government workflow automation
The modern RPA market is huge and it can be challenging to immediately pick the right tool. To find the one that suits your institution best, start with researching and shortlisting the available software for automation in the government. The selected tools should meet the unique needs of administrative entities. But the first and foremost thing to pay attention to is security compliance. The platform you choose must provide a high level of data encryption and comply with all major international, federal, and state-specific data protection regulations. After choosing several trustworthy solutions, go through use cases to learn how these platforms managed to resolve similar issues at other entities.
airSlate's part in government workflow automation
Among a variety of RPA solutions, airSlate has proven its efficiency in the market. It's a multifunctional end-to-end platform that provides no-code automation for internal and external business processes. It's applicable across many industries, including sales, marketing, HR, education, healthcare, sports, and non-profit organizations. Now it's the authorities that can benefit from airSlate's multi-cloud features.
airSlate uses no-code Bots to automate such regular workflows as form collection, signing agreements, customer registration, citizen inquiries handling, procurement, invoicing, and many others. "No code" means that all Bots are ready to use and don't require any programming skills to set them up. Therefore, any government employee can easily create and configure a workflow for public information request processing or applicant's personal data update with minimum time required.
The following features make airSlate a perfect solution for automation in the government:
A large library of form samples and Template templates.
Easy document generation.
Automatic document pre-filling with data from other forms/surveys.
Legally-binding electronic signatures.
Integration with other popular applications, CRM, ERP systems, and databases.
Payment collection.
Real-time reporting, detailed workflow statistics, and analytics.
The variety of features and Bots makes airSlate a great and beneficial choice for state agencies. Use it as an alternative for your current complaints management system, for public information request handling, permits and licenses applications, and other public service processes. The platform is easy to deploy. If you want to learn more about its features and Bots set up, you can take courses in workflow automation with the airSlate Academy. Enhance government workflow management with airSlate!