Reduce contract approval lifecycles. Eliminate invoicing delays and errors. Get paid faster and more often
Try out multi-cloud document generation, contract negotiation and robotic process automation.
Watch airSlate contract management in action
Author and negotiate contracts, get them e-signed, collect payments and set up regular payment and invoicing.
Powerful contract management solution
Learn why airSlate's contract management beats the competition
PandaDoc
DocuSign
Conga
Basic document generation from Salesforce
Basic document generation from MS Dynamics 365
Basic document generation from NetSuite
Advanced multi-source document generation
Customizable document routing and approval workflow
Automated notifications and reminders
Multi-cloud workflow automation
No-code workflow analytics setup
Role based document access
Robotic process automation
Organization administration
Advanced recipient authentication
Certificate of completion
File sharing with teammates
Document authoring and collaboration
Custom charts and reporting
Custom email notifications
No-code Bot automation
for any workflow
Automate multi-step workflows with ready-to-use Bots, from document routing and notifications to generating documents pre-filled with CRM data.
Use pre-built document
generation templates
Browse a library of over 59 templates ready for document generation. Customize templates,
connect them to multiple data sources and add them to your workflows.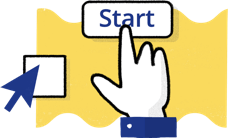 Learn more about document generation
Take airSlate Academy's FREE Document Generation course to learn how to generate documents and integrate your workflows with Salesforce, NetSuite, MS Dynamics 365 and more.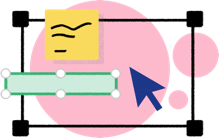 Generate documents for any industry workflow
By connecting and automating the entire business process, airSlate helps industries and departments do business faster with less risk, lower costs, and better experiences for customers and employees.
Top-notch security and compliance
Stay up to date with industry-leading security standards to protect
your sensitive information
Learn more about security
Why is a well-oiled contract management process is so important for business revenue?
Contract management is a standard part of a company's activities, seen in every industry. The usually complex process aims to build relationships between two parties. Contract management consists of different stages, each of which is important and has its own bottleneck.
Mistakes in contract management can lead to a multitude of costly consequences:
Delivery delays and missed deadlines
Lack of transparency
Slow lifecycles
Errors
Lack of compliance
To improve your process, you need to evaluate it from the bottom up. Find inefficiencies and eliminate them. For the rest of this article, we're going to break down how airSlate turns your rusty steps into a fully automated Flow.
Step 1. Preparation
Utilize the Forms library — Every new deal requires the proper amount of due diligence to be done. However, most deals are actually very similar. Most often the only things changing are; names, dates, addresses, numbers, product/service, etc. Once you have a good template you don't have to recreate contracts from scratch.
Step 2. Negotiation
Highlight and redline documents in real time — Negotiating is exhausting. Everyone's goal is to compromise, while at the same time get what they want. Once one party receives the document, they get right to work, making changes it to it. Without transparency, the deal is doomed to failure. Keep things clear and both parties working collaboratively by keeping everything in one Flow. In the airSlate, you see everything, from the edits your client makes to the comments they leave. Once everything has been addressed, in just a few clicks you can transform the written-on draft into a ready agreement.
Step 3. Approval
Send the final draft for signing — After all the preparatory red tape and discussion is completed, you're ready for the most straightforward stage of contract lifecycle management. Sending documents with a courier or attending meetings to share a document are time-consuming with a lot of moving parts. airSlate makes sending a contract out for signing super simple. All you need to do is add their email addresses or simply create a Public link. Oh, and remember those automation Bots we talked about earlier? One of those Bots even sends reminders to signers so that they don't forget to add their signature.
Step 4. Execution
Execute and store the contract — Now it's time to sign. airSlate gives each recipient a unique and legally-binding e-signature even if they don't already have an account. All they have to do is accept to do business electronically. Once they've done that and applied their signatures you receive a notification that the contract is executed. From there, integration Bots move the contract to your desired and pre-defined location.
Step 5. Renewal
Take full advantage of contract lifecycle management — Agreement renewals are a great chance to strengthen relationships with business partners and increase your revenue. On the other hand, it takes a lot of time to check records manually or set calendar reminders. Plus, it's not uncommon for someone to misenter information. Automated contract management services via Bots allow you to automatically create a new agreement towards the end of the previous one.
Step 6. Analysis
Explore your Dashboard — Keeping track of one contract's lifecycle is hard enough. How about three, ten, thirty? That gets insane. If your company does any more than a hundred transactions a month, keeping track of all that data manually becomes impossible. And it's a whole nother thing turning that mess of information into organized data sets and graphs. In airSlate, get metrics in real time. Widgets accurately represent what is happening and even calculate KPI and use measures to gauge various trends.
Get comprehensive contract management software that you don't need to install. airSlate is an all-in-one platform that provides contract management certification. If you or your employees have an interest in getting free certification in business process automation, visit the airSlate Academy today.