Create, deliver, negotiate and sign contracts faster with airSlate
Get started with airSlate's all-in-one multi-cloud document generation, contract negotiation and robotic process automation today.
Watch airSlate contract negotiation in action
Author a contract, assign roles to recipients, redline and add comments in real time, execute and archive.
Powerful contract negotiation solution
Learn why airSlate's contract negotiation beats the competition
PandaDoc
DocuSign
Conga
Document generation from Salesforce
Document generation from MS Dynamics 365
Document generation from NetSuite
Advanced multi-cloud document generation
Create contracts and templates online
Customizable document routing and approval workflow
Automated notifications and reminders
Multi-cloud workflow automation
No-code reminders and notifications, event-based
No-code workflow analytics setup
Contract lifecycle management
Role based document access
Robotic process automation
Organization administration
Advanced recipient authentication
Certificate of completion
File sharing with teammates
Document authoring and collaboration
Custom charts and reporting
Custom email notifications
No-code Bot automation
for any workflow
Automate multi-step workflows with ready-to-use Bots, from document routing and notifications to generating documents pre-filled with CRM data.
Use pre-built document
generation templates
Browse a library of over 59 templates ready for document generation. Customize templates,
connect them to multiple data sources and add them to your workflows.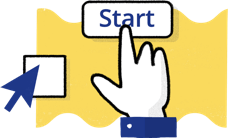 Learn more about document generation
Take airSlate Academy's FREE Document Generation course to learn how to generate documents and integrate your workflows with Salesforce, NetSuite, MS Dynamics 365 and more.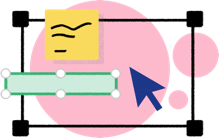 Generate documents for any industry workflow
By connecting and automating the entire business process, airSlate helps industries and departments do business faster with less risk, lower costs, and better experiences for customers and employees.
Top-notch security and compliance
Stay up to date with industry-leading security standards to protect
your sensitive information
Learn more about security
Contract negotiation: The Present Model and Future Outlook
Signing a contract is always preceded by negotiation. Parties go back and forth on terms related to their cooperation until both sides are satisfied and ready to seal the deal. The process of contract negotiation can be quick and painless or slow and full of misunderstanding. The evolution of digitized processes offers new ways and opportunities for us to work together from the first stage of negotiation to the final signing.
What does a manual contract negotiation process look like?
Contract negotiation as we know it involves multiple face-to-face meetings and over the phone conversations between businesses and their lawyers. But even if we take the simplest model, it's easy to see the bottlenecks and inefficiencies. For example, company 1 meets with company 2. They agree on document provisions and company 1 sends company 2 a draft contract. Company 2 forwards the doc to their legal department and makes slight alterations. Company 2 calls company 1 and informs them of the amendments. Company 1 agrees to the changes by phone, but once they receive the amended document and consult with their lawyers, it requires some additional changes. This process can go on and on and sometimes companies 1 and 2 never come to an agreement. The traditional go around explained above is a massive waste of time. Why even do business, if simply talking about doing business is such a hassle?
Let us layout the most common issues with traditional contract negotiation:
Low customer satisfaction 

– It's 2020. No matter what part of the world you're doing business in your customers and clients expect smooth and comfortable processes. If your business can't handle dynamic document management, then the customer experience you deliver will be low.

Poor compliance 

– Failure to keep track of each step and change in your negotiation process can lead to missed information, misunderstandings and possible compliance issues with state or federal regulations.

Waste of time and resources 

– Every time either party introduces new amendments, new drafts need to be authored. Drafting new docs isn't cheap nor is it fast.
How can software enhance contract negotiation?
As we already know the process of contract negotiation has an end goal of reaching a compromise between two or more parties. It usually incorporates two stages: negotiation between businesses followed by conversation between lawyers. While businesses focus on things that get them what they want, lawyers pursue the goal of diminishing risks and increasing benefits. The legal side is the most difficult and time-consuming and what calls for everyone to re-negotiate.
Doing all of this manually takes a lot of time, effort, and resources. Basically, inefficient. It's the beginning of bottlenecks that lead to lost money, productivity, and in some cases reputation.
To speed everything up, many of the best companies introduce advanced software for automating mundane steps, sending notifications, and building more collaborative environments.
Implementing contract negotiation software:
Accelerates negotiation 

– Slow processes quickly become a thing of the past. Good software speeds up how two parties work together.

Enhances visibility 

– Poor visibility is number one for complaints connected to contract negotiations. People want to know what's happening.

Streamlines the approval process 

– Roles are set-up in a certain order. Bargaining becomes clear, smooth and fast. Every party involved is aware of their contribution in the document lifecycle.

Improves accuracy 

– Automated processes reduce human-prone errors like misspellings, repeated info, missing info, etc.

Strengthens compliance 

– Having an audit trail enables everyone to track every single step made during the process and by who.
How to negotiate a contract in airSlate?
airSlate is a no-code BPA platform for automating and enhancing workflows. It incorporates document generation, contract negotiation and management, e-signing, editing, document pre-filling and post-filling. Over 20 million users already deploy airSlate; Amgen, First Data, Xerox and many others.
Contract negotiation with airSlate:
The author creates a document either from scratch or using a template.
The author adds fillable fields to the document using the online editor.
Automation and integration Bots are added.
The author assigns roles, configures the Bots and sends out the document.
The receiving party redlines and comments on the document in real time.
Each party goes back and forth in real-time negotiation (within the platform) until both parties are in agreement.
airSlate is an all-in-one solution that integrates with the other platforms you already use and love. It guarantees top-notch security and data compliance. Negotiate your contracts fast and efficiently with airSlate.