The most powerful document generation platform
airSlate features all-in-one multi-cloud document generation, contract negotiation and robotic process automation.
Watch airSlate document generation in action
Learn how to create documents using configurable Bots.
Powerful document generation
Learn why airSlate document generation beats the competition.
Conga
Nintex
PandaDoc
Formstack
Pre-fill from any standard or custom object in Salesforce
Pre-fill from any standard or custom object in MS Dynamics 365
Pre-fill from any standard or custom object in NetSuite
Multi-cloud document generation
Word, PowerPoint, Excel, PDF
Word, PowerPoint, Excel, PDF
PDF, Word, HTML, Excel, PowerPoint
Document formats (output)
Word, PowerPoint, Excel, HTML, email and PDF
Word, PowerPoint, Excel, PDF
PDF, Word, HTML, Excel, PowerPoint
Select Salesforce data via SOQL queries
Generate fillable fields in documents
Supported in PDF, Word, HTML templates
Supported only in PDF templates
Supported only in PDF templates
Generate actionable fields in documents
Update data in Salesforce
Create new records in Salesforce
Update data in MS Dynamics 365
Create new records in MS Dynamics 365
Create new records in NetSuite
Automatically created custom buttons in Salesforce
Automatically created custom buttons in MS Dynamics 365
Automatically created custom buttons in NetSuite
No-code Salesforce Process Builder integration
No-code NetSuite Workflow integration
Multi-cloud workflow automation
No-code reminders and notifications, event-based
No-code workflow analytics setup
Contract lifecycle management
Role based document access
Robotic process automation
Organization administration
Advanced recipient authentication
Certificate of completion
File sharing with teammates
Document authoring and collaboration
Custom charts and reporting
Custom event-based email notifications
No-code Bot automation
for any workflow
Automate multi-step workflows with ready-to-use Bots, from document routing and notifications to generating documents pre-filled with CRM data.
Use pre-built document
generation templates
Browse a library of over 59 templates ready for document generation. Customize templates,
connect them to multiple data sources and add them to your workflows.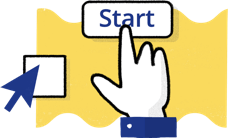 Learn more about document generation
Take airSlate Academy's FREE Document Generation course to learn how to generate documents and integrate your workflows with Salesforce, NetSuite, MS Dynamics 365 and more.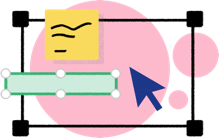 Generate documents for any industry workflow
By connecting and automating the entire business process, airSlate helps industries and departments do business faster with less risk, lower costs, and better experiences for customers and employees.
Top-notch security and compliance
Stay up to date with industry-leading security standards to protect
your sensitive information
Learn more about security
Automated Document Generation: What are the Advantages?
Document generation tools have gradually evolved into all-in-one automation solutions for managing document workflows. A company that introduces it, benefits. However, a company that combines it with other automation tools, achieves growth. This article sheds light on the sphere of document creation, its benefits, the software involved and how to get it.
What is document generation?
Document generation is a part of the automation process that in conjunction with other tools streamlines a workflow. Document generation solutions enable users to create a range of docs; invoices, contracts, payment forms, reports, job offers, etc. Usually, document creation is a part of holistic software, that also allows for the modifying, customizing and sharing of templates.
Organizational growth is achieved through efficiency. A solution for generating templates:
Frees up time 

for employees to focus on more urgent and creative tasks.

Processes data more securely 

in accordance with industry security standards.

Increases accuracy and eliminates human error 

by removing the need to manually input data from one place to another.

Stores files faster 

and in a more organized way.

Improves data compliance 

with audit trails that ensure transparency via recorded actions.
Document generation can shape your business into a more organized machine. For many companies that means an increase in sales productivity, employment efficiency, payment processing and more. Even a tiny investment into the right software can significantly boost a company's performance.
How to choose the right document generation software
Document generation is used globally. With the help of software, businesses consolidate data from CRMs and ERPs to templates. It's a unique opportunity to create templates that are banded to your company and connected to your clients' data. With so many different options out there, how do you choose the right one?
Quality document generation software:
Boasts custom document templates.
Features dynamic fillable templates.
Integrations with SQL, CRM, ERP and other systems.
Works with diverse formats (PDF, Word, Excel, etc).
Accepts the help of software robots for importing and exporting information.
Tracks actions, and shows results and analytics.
When choosing a software pay attention to how user-friendly the interface is. Go through the reviews and take advantage of comparison charts. But most importantly find a solution that combines document generation with other types of automation.
What are the benefits of document generation with airSlate?
airSlate is an all-in-one DPA solution that enables users to generate forms, automate workflows, collect e-signatures, integrate with CRMs, build web-forms, and so much more. .Within its 4-years it's served over 20 M customers, including XEROX, CBS SPORTS and AMGEN. airSlate suits any industry and helps generate the following docs; contracts, invoices, proposals, agreements, reports and applications. The best part is — it combines multiple types of automation into one holistic platform.
Document generation in airSlate is the future of process management:
Upload an existing file or create one from scratch.
Add fillable fields where needed.
Edit original content with the online editor.
Set Bots to connect to CRMs, ERPs and other systems.
Set up workflow conditions for file pre-filling and post-filling.
Using airSlate you are able to eliminate manual work, human errors, and wasted time. In addition, airSlate guarantees top-notch security and reliability. Generate an unlimited number of e-templates and use Bots to move data around faster than ever. Join the other 20 million users who are already benefiting from improved workflows.