E-sign your way, no coding, no APIs, infinite possibilities
Create documents, contracts and templates, integrate with multiple systems of record and automate entire e-signature workflows without writing a single line of code.
Watch airSlate e-signature in action
Easy to configure and deploy e-signature in airSlate.
Powerful e-signature solution
Learn why airSlate's e-signature solution beats the competition.
DocuSign

Adobe Sign
HelloSign
Send documents for e-signature
Adding fillable fields to PDF files
Multi-cloud workflow automation
Pre-fill documents with data from Salesforce, GSuite, Office 365 via no-code integrations
Extract data from documents to CRM, GSuite, Office365 via no-code integrations
Robotic process automation
No-code reminders and notifications
Redirect to external link
File sharing with teammates
Advanced recipient authentication
Certificate of completion
Advanced multi-cloud document generation
Contract lifecycle management
Document authoring and collaboration
No-code workflow analytics setup
Organization administration
Role based document access
No-code Bot automation
for any workflow
Automate multi-step workflows with ready-to-use Bots, from document routing and notifications to generating documents pre-filled with CRM data.
Use pre-built document
generation templates
Browse a library of over 59 templates ready for document generation. Customize templates,
connect them to multiple data sources and add them to your workflows.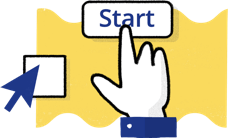 Learn more about document generation
Take airSlate Academy's FREE Document Generation course to learn how to generate documents and integrate your workflows with Salesforce, NetSuite, MS Dynamics 365 and more.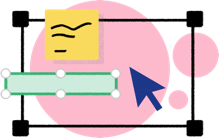 Generate documents for any industry workflow
By connecting and automating the entire business process, airSlate helps industries and departments do business faster with less risk, lower costs, and better experiences for customers and employees.
Top-notch security and compliance
Stay up to date with industry-leading security standards to protect
your sensitive information
Learn more about security
Get Massive Benefits By Introducing Electronic Signature to Your Business
It's never a bad time to introduce e-signature to your business. Quite honestly, if you haven't already, you're a little late to the game. In this article, we're going to go over everything you need to know to get started.
The e-signature boom
Every day, thousands of businesses are making the switch to electronic means of signing. Nowadays, it's hard to find someone who still signs with pen and ink. E-signature is booming because it saves so much time and even Vermont has started to sign documents online, giving the state back close to 75% of worker time. Things that took weeks, now take hours.
What is an electronic signature?
An e-signature is a way of singing something electronically. It's applied to electronic documents that show a signer's intent to sign and do business electronically. For many, it provides an opportunity to sign an online document and avoid the hassle of physically showing up somewhere. Before getting into the benefits of online document signing its not too hard to realize why millions of users love it so much.
Are electronic signatures valid?
An online signature has the same legal standing as a written one does. Before using a service to sign documents online, check their compliance certificates. If you want an e-signature that works in the United States, it must be compliant with NIST-DSS, in the European Union — eiDAS, in Switzerland — ZertES.
But keep in mind that just because a service provider is American, it doesn't mean it's fit to work with all types of American data. There are unique regulations for; education, pharmaceuticals, medicine, etc.
How to create an e-signature using most services
Today, more and more products offer features for e-signing. In the latest version of macOS, you can create your e-signature with Preview. If you use Windows, you can create one using Word or Google Docs. But if you work with documents regularly, use a professional platform built for e-signature. You'll be able to:
Use advanced features for adding checkboxes, radio button groups, dropdown lists.
Request attachments.
Send forms for signing to people who don't use e-signature services via e-mail, mail or using links.
Add smart fillable fields, etc.
airSlate, the most convenient way to sign
airSlate makes online document signing easier. Do more than just e-sign. Create automated workflows in minutes instead of days.
Discover a new way to sign documents online:
Upload a document or use a template from the Forms library.
Add fillable fields, date, dropdown boxes and many other useful tools.
Set up roles and permissions if needed.
Configure workflow automation — setup Bots to automate actions after the signing: sending e-mails, updating records, starting other workflows.
You might be confused. What workflows are we talking about? What do Bots do? airSlate is a powerful example of a whole new approach to business process automation (BPA). In airSlate, you set the conditions for what needs to happen and Bots (software robots) make them happen.
Usually, you need to create a document, fill in all the required data, create an online signature, send it to the recipient and get it back. If you or your employee make a mistake, everything starts from the very beginning. That's a very long and monotonous process. With airSlate, you can collect information with forms, then use that info to automatically fill in document fields. Sounds great, right?
In addition to a convenient online document signature, with airSlate, you get:
A powerful document editor that accepts a variety of formats (PDF, Word, images)
Decreased risk of human error
Improved document management
Streamlined business processes
Access to the advanced automation tools