Configure and run no-code airSlate Bots in minutes
Use automation and integration Bots to automate workflows and integrate them with multiple systems of record or cloud apps. No-coding, APIs or special skills required.
Watch airSlate RPA in action
Learn how easy it is to configure robotic process automation with airSlate no-code Bots.
Powerful robotic process automation
Learn why airSlate's RPA beats the competition
UiPath
Automation Anywhere
BluePrism
Microsoft Power Automate
Automate repetitive tasks
No-code bot configuration
No-code bot orchestration
No-code multi-cloud workflow automation
Pre-fill workflows with data from Salesforce, GSuite, Office 365 via no-code integrations
Extract data from workflows to CRM, GSuite, Office365 via no-code integrations
No-code conditional routing
Custom applications in Salesforce, NetSuite, Dynamics, Office 365
File sharing with teammates
No-code reminders and notifications
Redirect to external link
Advanced recipient authentication
Certificate of completion
Adding fillable fields to PDF files
Advanced fields in web form builder and PDF editor
Conditional fields in web form builder and PDF editor
Formula fields in web form builder and PDF editor
Assign recipient roles to fields in web forms, PDFs and contracts
Assign recipient roles to forms, contracts and documents
Contract lifecycle management
Document authoring and collaboration
Organization administration
No-code Bot automation
for any workflow
Automate multi-step workflows with ready-to-use Bots, from document routing and notifications to generating documents pre-filled with CRM data.
Use pre-built document
generation templates
Browse a library of over 59 templates ready for document generation. Customize templates,
connect them to multiple data sources and add them to your workflows.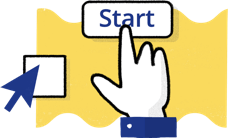 Learn more about document generation
Take airSlate Academy's FREE Document Generation course to learn how to generate documents and integrate your workflows with Salesforce, NetSuite, MS Dynamics 365 and more.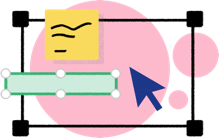 Generate documents for any industry workflow
By connecting and automating the entire business process, airSlate helps industries and departments do business faster with less risk, lower costs, and better experiences for customers and employees.
Top-notch security and compliance
Stay up to date with industry-leading security standards to protect
your sensitive information
Learn more about security
How to Automate Workflows of Any Complexity From Top to Bottom With the Right RPA Software
The Robotic Process Automation revolution is taking the world by storm. Companies of all sizes are doing everything they can to get their hands on the best tools for achieving quality process enhancement. Though, to apply automation tools correctly, you need to identify the problems your business is facing and find the right solution. In this article, we're going to go over a couple of common use-cases to show how businesses have used airSlate to tackle workflow bottlenecks. But first, let's learn a little bit more about RPA automation in airSlate.
What is robotic process automation?
RPA technology is a new way of working using a digital workforce. airSlate provides a fully automated workflow run by Bots. A Bot is a software robot that completes an action or a set of actions without any assistance from a human. You can embed them in your workflow without code and tell them what to do with simple «if-this-then-that» logic. Bots are triggered after specific events in the document or in the Flow. For example, the Export to Google Sheets Bot activates and exports data from a document to a Google Sheet after a specific action occurs.
What benefits does RPA offer?
RPA's primary goal is enhancing process management in a way that, as much as possible, removes the chances for human error. Aside from reducing costs and saving time, robotic process automation tools offer other powerful benefits. Use them to:
prevent mistakes by eliminating manual data entry;
process a large number of documents, contracts and applications;
analyze the effectiveness of each transaction using clear statistics;
store documents accurately and avoid losing them;
easily change the structure of the workflow according to new needs.
Where is robotic process automation most effective?
Of course, RPA tools cannot replace the need to build strong internal organizational structures. But it can significantly enhance existing processes and get rid of inefficient steps. Implementing automation correctly drastically improves:
Quality document generation software:
Onboarding 


Is a process that is more complicated than many realize. Any HR manager would be able to tell you that there is a lot going on behind the scenes, interlocking several departments including Legal, IT and Finance. Getting a new hire ready for work involves filling out documents, creating accounts, giving access and buying hardware/software. Managing information is tough and traditional processes are prone to errors because every step involves new paperwork and new paperwork means more manual writing and filling. An optimized onboarding workflow uses Bots that turn the complex into simple. A new employee only has to fill out one datasheet and with that datasheet Bots will automatically take the information, fill out the other needed forms and send those forms to the respective representative of each department.

Invoice processing 


Is very important and making one mistake on an invoice can be costly for your company. Normally, the finance department has to check and double-check each digit. It's hard to imagine a more meticulous process. Burnout is common, leading to less effective work and even more errors. RPA tools enable the process to run without human intervention and greatly reduces the risk of mistakes. For example, in airSlate, when you receive a request, the invoice is automatically generated with the necessary data from your CPM system. After that, all you have to do is e-sign it.

Inventory management 


Is a lengthy and extremely tedious endeavor. In large companies, counting can take up to a week or more. The question is: why does so much time and money have to be wasted on something like counting? Isn't there a better way? The reason is it's important. However, RPA technology turns a pile of paperwork into a cost-efficient process. With the right tools, products are categorized and organized on sheets. Any time that a product is sold, the system updates itself with each new document and automatically calculates the goods in stock. airSlate is a powerful inventory management system that saves you money by keeping a constant count of all inventory.

Implement flexible no-code RPA software and manage resources on a single holistic platform avoiding all the typical pitfalls and bottlenecks. Join airSlate for free today!