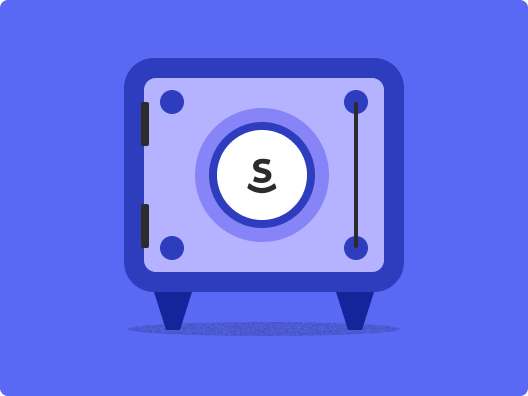 Enterprise-grade security, compliance, and privacy
Automate entire document workflows while airSlate's industry-leading security standards protect your data.
Security Overview
Infrastructure
Real-time monitoring
airSlate scans infrastructure and applications regularly to detect any existing or potential vulnerabilities. Additionally, we share this information with users on the status page.
Logging
We log every action performed in the system and randomly record sessions while keeping them anonymous. This allows us to quickly detect any possible bugs and fix them.
Disaster recovery and business continuity
airSlate has tested procedures in place to ensure the system's uptime and availability.
Incident Management
All incidents submitted to our support via email or chat are resolved in accordance with the established incident policy.
Feature releases and reliability
We use CI/CD software development methodology and change management procedures to deliver new features quickly and securely.
Risk management
airSlate performs monthly risk assessments to ensure the system's overall integrity.
Integrations
Integrations encryption standards
All data transmitted between airSlate and third-party integrations go through standard encryption and hashing protocols.
Third-party integrations security
A separate, secure communication channel is built to integrate with each third party integration provider. This way, airSlate ensures that all the data transferred between the systems is encrypted and safe.
Partners
Partner agreement
While signing a designated partner agreement, every airSlate partner provides their full information to ensure the transparency, quality, and safety of the collaboration.
Partner types
airSlate partners with MSPs and resellers, both individuals and companies. Every relationship with a partner is established through a separate company product ‒ Partner Connect Portal.
Personnel
Access levels
An employee's access level is determined by their position. Access reviews are performed regularly and access is immediately removed if no longer necessary.
Secure access
airSlate employees use OpenVPN to securely access the system infrastructure located on AWS servers. The servers are protected from unauthorized access and can only be reached through a specific VPN connection.
Multi-factor authentication
airSlate enforces multi-factor authentication for every employee.
Employee asset control
airSlate employee devices are protected with antivirus, disk encryption, automatic device blocking, and regularly updated security patches.
Corporate culture
airSlate runs background checks and signs confidentiality agreements with all employees. We also provide training in Information Security and Secure Development Practices.
Elevate your security with airSlate
At airSlate, we take your data security seriously. We are committed to providing you with enterprise-grade security and helping you meet compliance requirements.
Our goal is to maintain the reliability of our platform while remaining transparent about our security practices.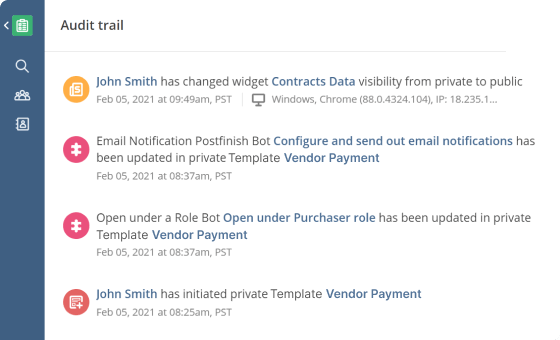 Compliance certifications and regulations
Trusted by forward-thinking companies around the world


"airSlate has been a great addition to our business!"
"Automated work, saves time in the long run"
"The Bots and workflow routing have been beneficial"