Self-paced
airSlate Fundamentals
This course is dedicated to beginner-level users and acts as a walk-through for introducing the essentials of airSlate's document management and automation. Basic terminology and concepts, along with hands-on assignments and quizzes are included in this course.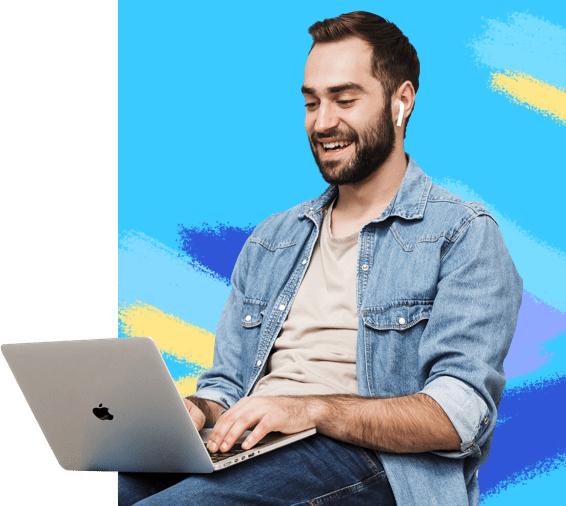 About this course
airSlate is well-known for its capabilities in automating routine processes and eliminating paper-based tasks. The platform features an array of options and tools for improving document workflows, simplifying management & reporting, and automating the routine tasks of your business.
This course takes you from knowing nothing about airSlate at all, to putting airSlate into production. You will learn how to set up a Workspace, onboard a team, automate document management and workflows, and more. By the end of this course, you will be able to create fully automated workflows that conserve your business' time and money resources which you can then rededicate towards more important goals.
What does this course cover?
This course provides a detailed explanation of how to automate your document workflow processes with airSlate.
Why was this course made?
We made this course to give you an in-depth understanding of airSlate's main concepts & terms and to explain how the platform works.
Who can enroll?
We recommend taking this course while trying out airSlate for yourself. You can always start a free trial and demo all the features while progressing through this course.
The materials of this starter course include:
learning resources to help you better understand the main features and tools of airSlate's document workflow software.
interactive practice sessions so you can consolidate learning through practical application.
What you will learn
The main components of airSlate
How to navigate the airSlate dashboard
How to configure a Workspace
The basics of Flow design
How to assemble a document Flow template
The philosophy of airSlate automation
How to put airSlate into production
Enroll
| | |
| --- | --- |
| Duration | 2 weeks |
| Commitment | 6-8 hours per week |
| Certificate | Verified Certificate |
| Subject | airSlate platform |
| Level | Beginner |
| Language | English |
| Price | FREE |
Pursue a Verified Certificate to show off the skills you gain

Verified by airSlate
Receive an airSlate-issued certificate with the airSlate logo to verify your achievement and expand your career prospects.

Shareable on social
Post your certificate on LinkedIn or add it directly to your CV.
Achieve your career goals with airSlate's advanced certification programs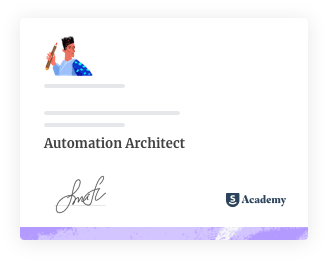 Automation Architect
Learn how to make any process in your workflow run like clockwork. Automate each step using Bots and triggers and perform integrations with popular CRMs like Salesforce or MS Dynamics 365.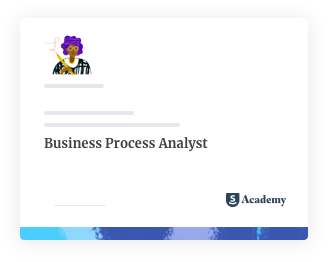 Business Process Analyst
Identify which processes in your workflow can be automated. Learn key metrics to propel your business forward and increase your return on investment (ROI).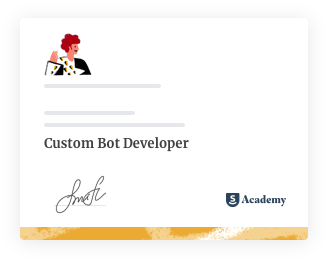 Custom Bot Developer
Become an airSlate partner by learning how to design and develop airSlate Bots — a powerful robotic process automation tool that can be customized using the airSlate platform.
See the certificate sample
Become an airSlate partner
Students that complete the airSlate certification program are welcome to become airSlate partners. Doing so can jump-start careers in developer automation consulting as well as business analysis.