Create forms, assign fields, automate and integrate using airSlate
Use airSlate's drag-and-drop wizard to create powerful, interactive, mobile-native web forms. Connect your forms to multiple systems of record and automate data extraction.
Watch airSlate web forms in action
Create web forms and share them to capture information with ease.
Powerful web form solution
Learn why the airSlate web forms solution beats the competition
JotForm
Wufoo
Formstack
No-code Web form creation
Adding fillable fields to PDF files
Multifunctional table field
Certificate of completion
Role based document access
Redirect to external link
No-code reminders and notifications
Custom email notifications
Advanced recipient authentication
File sharing with teammates
Advanced multi-cloud document generation
Contract lifecycle management
Document authoring and collaboration
No-code conditional routing
Multi-cloud workflow automation
Robotic process automation
Pre-fill forms with data from Salesforce, GSuite, Office 365 via no-code integrations
Extract data from forms to CRM, GSuite, Office 365 via no-code integrations
Organization administration
Custom charts and reporting
No-code Bot automation
for any workflow
Automate multi-step workflows with ready-to-use Bots, from document routing and notifications to generating documents pre-filled with CRM data.
Use pre-built document
generation templates
Browse a library of over 59 templates ready for document generation. Customize templates,
connect them to multiple data sources and add them to your workflows.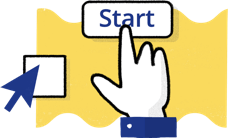 Learn more about document generation
Take airSlate Academy's FREE Document Generation course to learn how to generate documents and integrate your workflows with Salesforce, NetSuite, MS Dynamics 365 and more.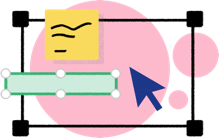 Generate documents for any industry workflow
By connecting and automating the entire business process, airSlate helps industries and departments do business faster with less risk, lower costs, and better experiences for customers and employees.
Top-notch security and compliance
Stay up to date with industry-leading security standards to protect
your sensitive information
Learn more about security
What is a web form and how to use it?
Modern technology allows us to use a large variety of tools in more ways than previously possible. Earlier, websites were informational portals for businesses. But now they're independent channels for communication. This communication can be organized via online chats, webpages and web forms where people create requests, provide feedback and much more. Each web form is an item on the webpage that represents a collection of form-associated elements and allows a user to enter data that is sent to a server for processing. They can have different questions, fields and options to get information from your website's visitors.
What benefits do you get when you create forms online?
Create web forms to give your customers the freedom of choice.


There are a lot of different methods for initiating contact with website visitors, and the reality is everyone has their own strategy. Some force customers to call on the phone, while others find calls time-consuming. When you offer your customer multiple ways to contact you; phone number, email, online chat, web form, etc., it gives them the freedom of choice. Giving visitors a choice keeps them comfortable and more likely to reach out to you.

You get the information that you need.


Forms allow you to control the type of data you collect. They also give you the ability to designate fields as required to make sure that the customers give you the information you need for evaluating their needs. In addition, you can define the type of data for particular fields. Then, the system automatically validates inserted data before submitting it.

Web forms are easy to track and organize.


Receiving up-to-date and user-friendly metrics that show you your team's effectiveness is priceless. Having accurate information that updates in real time is a massive advantage you and your team can execute on. Automatic email notifications are also a huge plus to have. That way you never miss or forget when a customer completes an online form.
How to create a web form
People use to think (and in many cases, they were right) that building forms was a complicated process that required a lot of time and effort. However, in the no-code wave of digital evolution, you don't have to be a developer to create dynamic web forms. Now, build online forms with the help of a lot of great solutions like Google Forms or other CRM software. They simplify the process but act as separate tools, which limits automation. For the highest levels of efficiency, find a service that is easily embedded into your workflows.
Once you find the most convenient platform for you, follow the tips below to make your web forms as useful as possible:
Decide what to ask for

. Create a web form that is short and clear. Potential customers won't fill out a web form that looks intimidating.

Define the main purpose in the heading

. Before filling out anything, each visitor will read the title/heading. If it doesn't clearly tell them the purpose of the web form they won't complete it.

Make sure to ask for a name and an email

. A web form that doesn't have the contact info of the prospective customer is useless.

Evaluate the size of the answer and create fields to support it

. Don't make the mistake of creating a question that requires a large answer and only give the prospect a small field for writing it in.

Help customers fill in the web form

. Use checkboxes, dropdowns, radio button groups and other useful tools. Using tools that have pre-fill capabilities is a powerful advantage.

Set up notifications

. Everyone loves it when companies respond to them quickly.
Where am I able to create forms online?
As we mentioned earlier, you can find many services that offer tools for creating web forms. The issue is almost all of them have poor integration. Usually, they're complicated and expensive. We recommend airSlate, its an all-in-one business automation platform that allows you to automate document workflows of any complexity. Using airSlate eliminates the need to combine multiple services for achieving one goal because everything you need for business process automation is already included and built in.
If you choose to use airSlate's web form builder, you'll get access to all their best features for custom form add-ons and functions (numbers, emails, checkboxes, dropdowns), setting options for pre-filling, changing field sizes and much more. In addition, airSlate offers powerful Bots for collecting data, transferring data and even storing it. For example, new prospects can be added to your database without any manual effort on your part, or even have notifications sent to the sales or support department warning them that a new potential customer is interested in more information.
airSlate gives you the opportunity to save time, effort and costs with higher accuracy and less time spent on routine manual processes.