Holistic workflows your way, no coding, no APIs, infinite possibilities
Integrate e-signing, contract negotiation, document generation, payments and other features with no-code airSlate Bots.
Watch airSlate workflow automation in action
Learn more about airSlate workflow capabilities.
Powerful workflow automation
Learn why airSlate workflows beat the competition
Nintex
KissFlow
K2
Pega Systems
No-code conditional routing
Assign recipient roles to fields in web forms, PDFs and contracts
Assign recipient roles to forms, contracts and documents
No-code multi-cloud workflow automation
Pre-fill workflows with data from Salesforce, GSuite, Office 365 via no-code integrations
Extract data from workflows to CRM, GSuite, Office365 via no-code integrations
Robotic process automation
File sharing with teammates
No-code reminders and notifications
Redirect to external link
Advanced recipient authentication
Certificate of completion
Adding fillable fields to PDF files
Advanced fields in web form builder and PDF editor
Conditional fields in web form builder and PDF editor
Formula fields in web form builder and PDF editor
Custom applications in Salesforce, NetSuite, Dynamics, Office 365
Contract lifecycle management
Document authoring and collaboration
Organization administration
No-code Bot automation
for any workflow
Automate multi-step workflows with ready-to-use Bots, from document routing and notifications to generating documents pre-filled with CRM data.
Use pre-built document
generation templates
Browse a library of over 59 templates ready for document generation. Customize templates,
connect them to multiple data sources and add them to your workflows.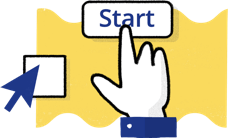 Learn more about document generation
Take airSlate Academy's FREE Document Generation course to learn how to generate documents and integrate your workflows with Salesforce, NetSuite, MS Dynamics 365 and more.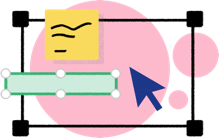 Generate documents for any industry workflow
By connecting and automating the entire business process, airSlate helps industries and departments do business faster with less risk, lower costs, and better experiences for customers and employees.
Top-notch security and compliance
Stay up to date with industry-leading security standards to protect
your sensitive information
Learn more about security
What is workflow automation?
Workflow automation is a rule-based series of actions for different steps in a business process. By using specialized software, you can design, execute, and automate processes to improve everyday business responsibilities.
Workflow automation can include several actions, ranging from a straightforward request or approval to combining dozens of complicated processes with several departments involved. It allows you to get more done with less hassle and concentrate on more critical tasks.
What benefits do you get with business process automation?
Usually, people spend just as much time on the actual work as they do on the processes that support this work. If you want to save more time for tasks that matter, implementing automation into your business is a must.
An excellent way to determine whether or not you need automation is if you use multiple tools and services for accomplishing one task (CRM systems, email marketing services, cloud storage) or if you work with a lot of documents (approvals, requests, contracts). Business automation quickly solves the problems associated with routine steps. In addition, it helps you:
Keep everything in a single workspace. Easily and quickly access anything you need.
Reduce expenses. Using a business process automation (BPA) platform allows you to reduce unnecessary costs.
Eliminate human-prone errors. Systems with accurately defined rules don't make mistakes, and if they do, they flag them.
Optimize document processing. Calibrated steps remove the need to send each record manually.
Enhance cross-organization collaboration. Teams that have more clarity in the process and know who's involved generate better results and are, on average, more productive.
How to create a workflow
Workflow automation software can be used by organizations in almost any industry, from IT to sales and HR. And yet, the process of getting started is universal for all of them.
Create a visual representation of your work process

.
The most convenient way to get a visual representation is to draw a diagram. This diagram doesn't have to be perfect. Its primary purpose is to give you and your team a more transparent and understandable view of how things operate. It outlines each step of your work. Take notice of repetitive tasks, bottlenecks, and identify critical points that need decision-making.

Ask for opinions.

.
Show the diagram to people who're involved in the workflow. Talk to them about their experiences and if they know what works or doesn't work for them. Then improve the plan.

Define roles.

.
Compose a list of roles and positions to establish different levels of access and responsibilities within the workflow.

Test your workflow.

.
Many often skip testing their ideas and go straight to implementation and live use. Don't rush. Try to use it in different situations with various data to ensure that your workflow automation software holds up.
How to use airSlate workflow automation in your business
airSlate takes automation in a workflow to a whole new level. It can do much more than what typical document workflow software can.
A future-forward way to automate even the most complex business processes:
Upload a document, create one from scratch, or choose a template from the Forms library
Select and set up automation and integration Bots
Set 'if-that-then-this' conditions for when Bots act
Track each stage with a powerful Audit trail
Analyze data with intuitive analytics widgets
On top of all of that, you're able to use advanced features like a PDF editor, document generator, built-in electronic signature solution, CRM, and cloud integrations.
Start using airSlate from day one. Create a workflow and launch it in just a couple of minutes, depending on how complex it is. airSlate would not be a full-featured platform without educational courses on how to use workflow software efficiently. The airSlate Academy takes you and your team through a thorough certification program that teaches you everything you need to know about how to create any workflow, set up Bots, and recreate real-life use cases.