Self-paced
Pre-fill from Excel Spreadsheet
Self-paced
Pre-fill from Excel Spreadsheet
Make the most of document workflow automation by simplifying your work with loads of data in Excel spreadsheets and eliminating possible errors.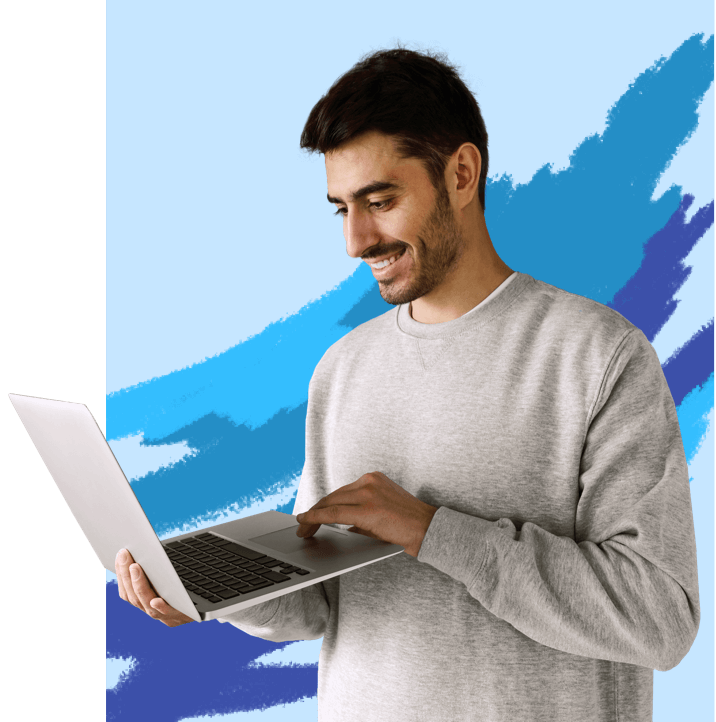 About this course:
Learn how to automate the process of populating documents with data taken from the Excel spreadsheet of your choice.
By the end of this course, you will know how to configure no-code automation and adapt it to your document workflow needs.
What does this course cover?
Learn how to eliminate errors and save time by automatically transferring data from Excel spreadsheets to specific fields in your documents.
Why was this course made?
We created this course for anyone who wants to get practical experience in automating data routing from an Excel spreadsheet.
Who can enroll?
Anyone can enroll in this course to streamline their work with Excel spreadsheets and automate the process of populating documents with large amounts of data.
The materials for this course include:
learning resources to help you learn how to automatically populate data in document workflows that contain Excel spreadsheets.
quiz to consolidate your acquired knowledge.
What you will learn
How to add the Excel spreadsheet you need to your document workflows
How to select data from an Excel spreadsheet and populate it in a document
How to set specific conditions for when you need to pre-fill documents
How to create tags and find completed documents faster
| | |
| --- | --- |
| Duration | 15 minutes |
| Badge | A sharable achievement is included |
| Subject | The Pre-fill from Excel Spreadsheet Bot |
| Level | Intermediate |
| Language | English |
| Price | Free |
| Rating | |
| Enrolled | 1591 students |
Earn a verified certificate to demonstrate the skills you gain
Verified by airSlate
Receive an airSlate-issued certificate with the airSlate logo to verify your achievement and expand your career prospects.
Shareable on social media
Post your certificate on LinkedIn or add it directly to your CV.
All you need to digitally transform your business
The airSlate Academy combines everything you need to digitally transform your business, including legally binding eSignatures, advanced PDF editing, and automated workflows.
eSignature workflows
Familiarize yourself with eSignatures, their implementation, business value, and learn how to create legally binding eSignature workflows for your business.
Paperless workflows
Change the way you work with documents into an interactive online experience and learn how to make your documents look professional.
Achieve your career goals with airSlate's advanced certification programs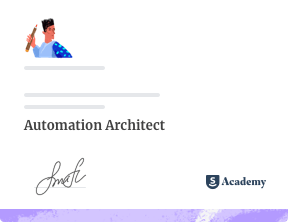 Automation Architect
Learn how to make any process in your workflow run like clockwork. Automate each step using Bots and triggers and perform integrations with popular CRMs like Salesforce or MS Dynamics 365.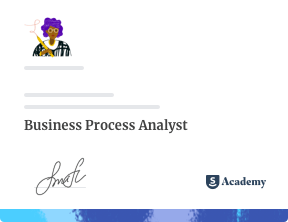 Business Process Analyst
Identify which processes in your workflow can be automated. Learn key metrics to propel your business forward and increase your return on investment (ROI).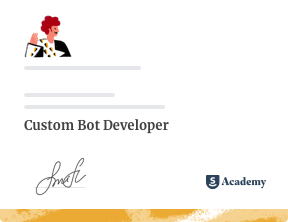 Custom Bot Developer
Learn how to design and develop airSlate Bots — a powerful robotic process automation tool that can be customized using airSlate.
View the certificate
Become an airSlate Partner
Students who complete the airSlate Academy courses are welcome to become partners. Get the necessary skills for building automated processes, helping airSlate newbies, and generating revenue.
airSlate's innovative course on how to import data from Excel spreadsheet to a form automatically simplifies everything
They say demand drives innovation. A dozen or so years ago automation was developed to address particular issues related to business processes. Due to the fact automation helps its users reap massive benefits have led to its huge growth and popularity. Every year it continues to develop and expand into new areas. This expansion is bringing fresh sophisticated solutions to manual and repetitive procedures in every industry. Regardless of what your business does, it can still benefit from an enhanced document workflow. This article illustrates how configuring airSlate's Export Data From Excel Bot can save your business a lot of time and hassle.
Manual data export from Excel sheet vs automatic data export
Imagine a company of 200 employees that get regular monthly salaries. To prepare invoices, accountants need to create new templates, name them and insert employee names and amounts by hand. Not only is this time-consuming but it also leads to errors resulting in a number of issues and sometimes conflicts.
What if invoices were generated automatically with correctly pre-filled data? It's very possible with the Pre-fill from Excel Spreadsheet Bot. It automatically pre-fills a document with information from a connected Excel sheet. What takes hours of manual work, the Bot accomplishes in minutes.
Key advantages of the Pre-fill from Excel Spreadsheet Bot:
Saved time
Reduced costs
Fewer human errors and higher accuracy
Increased productivity
Improved process efficiency
Fewer bottlenecks
24/7 operation
Enhanced compliance and court-admissible Audit trail
Just one automation Bot to auto fill data from Excel spreadsheet is enough to improve your company's performance and contribute to business growth.
Data import from Excel: improve overall efficiency
Having a Pre-fill from Excel Bot is an integral part of any automated workflow. airSlate is a robust DPA tool that empowers your team to automate business processes without the need to code. airSlate features over 25 configurable Bots that help automate Flows of any complexity and integrate them with other platforms, e.g, CRM/ERP systems. In lamens' terms, Bots are easy-to-configure microprograms that smooth and speed up workflows, while eliminating human-prone errors.
Let's take the example of invoices again and see what other Bots can be applied to help the staff manage the process:
The Export Data Bot to keep a monthly record of invoices.
The Reminder Bot to remind employees to sign their invoices.
The Notification Bot to inform accountants when employees successfully e-sign.
The Storage Bot to keep all the documents stored and organized.
If you configure the Bots mentioned above, airSlate will automatically create invoices, pre-fill them, send to employees, remind them to sign, notify you once they are signed, post-fill the spreadsheets with monthly salary records and archive the documents. All you have to do is keep a track of the process. And even that's simplified with a comprehensive Dashboard.
The Pre-fill from Excel Spreadsheet Bot can be used in many industries and departments. For instance, to generate invitations, greetings, contracts, contact information, etc., and of course, automatically fill documents from Excel sheets.
What you get from the airSlate Academy's course on how to export data from Excel spreadsheet
Although many companies realize that for business growth automation is inevitable, they're still reluctant to give it a try. This is because the idea of new tools and processes brings uncertainty. Their main concerns are the challenges faced by team members when mastering a new tool and the time it takes to learn the basics. Most solutions address those issues by providing their customers with boring manuals. However, airSlate has gone farther and developed a series of courses to help new users get acquainted with airSlate tools in an entertaining and engaging way.
The Pre-fill From Excel Spreadsheet Bot course provides clear text and video instructions on how to configure the Bot to automatically import data from Excel sheet to a template. Users can complete the course at their own pace.
For its multi-functionality, airSlate is the go-to for thousands of companies, including Xerox, Colliers International, AMGEN, and others. Choose airSlate and start your free trial now!
Questions & answers
Here is a list of the most common customer questions. If you can't find an answer to your question, please don't hesitate to reach out to us.
What is spreadsheet automation?
Dealing with a colossal amount of data and calculations in Excel spreadsheets can be a tedious and time-consuming task. This is where automation tools come in handy. You can automate Excel spreadsheets using different programming languages that require a steep learning curve or turn for help to no-code solutions like airSlate. It will help you autofill PDF from Excel or populate the needed fields in any other documents in minutes.
What Bot can be used to autofill a web form from Excel?
The Pre-fill from Excel spreadsheets Bot was designed by airSlate to help businesses and organizations, which deal with a high level of reporting and analyzing of data, speed up and improve the accuracy of data entry. The Bot's setup is simple and requires no extra effort or knowledge of code on your end to quickly autofill web forms from Excel.
What does an autofill web form from Excel Bot do?
The Bot pulls up the data from the source Excel spreadsheet and populates it across the document or form in a Flow. When configuring the Bot, you need to pick the source columns from the Excel file that should be transferred and match them with the required fields. The Pre-fill from Excel spreadsheets Bot operates based on if-this-than-then logic, meaning that an autofill PDF from Excel action will be performed as soon as the pre-set conditions are met.
Is it safe to autofill PDF from Excel using an airSlate Bot?
Besides providing a high level of data transfer accuracy, airSlate implements privacy and security-based measures following industry best practices to protect user data. It includes but is not limited to SOC 2, CFR PART 11 certification, compliance with GDPR and HIPAA 21, etc. To learn more about how we protect your data while you auto fill PDF from Excel, visit our Security page.
Do I need data matching software after I autofill web forms from Excel?
No. You will be asked to match and map spreadsheet columns to fillable fields in a document before you launch our spreadsheet automation Bot. No need to use any other software or solutions to check the accuracy of the data you pull from an Excel file into web forms.
How do I set up a Bot to autofill web forms from Excel?
To autofill web forms from Excel, you need to go to the Bots setup page. Select the Spreadsheets category from the drop-down list on the left, find the Pre-fill from Excel Spreadsheets Bot, and click Install Bot. After that, you can add an Excel file, select a sheet, and specify the conditions for transferring data.
How do I check when the Bot was activated to autofill PDF from Excel?
You can click on the ellipsis icon next to the completed Slate and select Audit Trail from the drop-down list. You will be taken to the Audit Trail page with a detailed history of actions taken on the Slate. Look for the puzzle icon (Bot symbol) and locate the Bot with the information on the exact time and date when it was triggered to auto fill PDF from Excel.
How do I find out if any auto fill PDF from Excel Bot was activated on a Slate?
You can view your Slates in the All Slates tab in your Workspace. Each Slate is labeled with automatically assigned tags that let you keep track of the progress of your Slate. If you add an autofill PDF from the Excel Bot option to your slate, it will be tagged "Prefilled from Excel". Please note, that you can also create and add your own custom tags.
What other spreadsheet automation Bots does airSlate offer?
airSlate includes dozens of automation and integration Bots that work with various solutions and services your company might already use. Every Bot in the Spreadsheets category allows you to populate forms with data from Excel spreadsheets. If you want to learn how to autofill PDF from Excel and vice versa, check out our free course, Mastering Bots.
What are the common cases for using an autofill web forms from Excel Bot?
Manual data entry takes a lot of time and effort, not to mention that it leaves a lot of room for errors no matter the amount of data that needs to be processed. That's why using a Bot to autofill a PDF from Excel might come in handy for virtually any workflow: invoicing, data collection and reporting, filling out medical records or tax forms, etc. If you're interested in learning more about how to automate Excel spreadsheets, you can take up our course titled the Pre-fill from Excel Spreadsheet Bot.